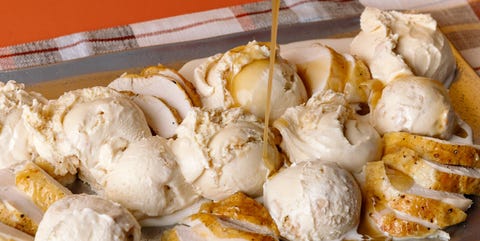 As if stuffing yourself with turkey, sweet potato casserole, cranberry sauce, and the like throughout the month of November wasn't enough, you can now also gorge on ice cream flavored like all those Thanksgiving dishes. For years, Oregon-based ice cream shop Salt & Straw has released these holiday flavors, and people love 'em as much as they love to hate them. Because turkey ice cream…wtf?
This year, there's an even sweeter twist to the ice creams. For every pint purchased throughout the month of November, Salt & Straw will donate another pint to a local food bank near their Portland, OR; Seattle, WA; and Northern and Southern California shops.
You know you want to try some…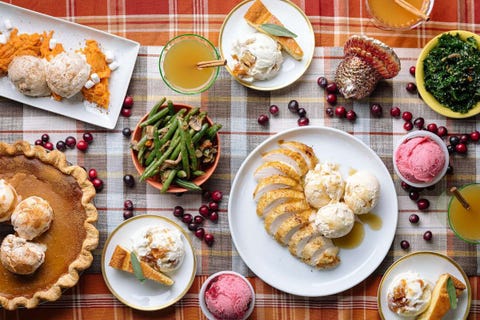 This 5-pack includes every flavor: Sweet Potato Casserole with Maple Pecans, Roasted Cranberry Sauce Sorbet, Roasted Peach & Sage Cornbread Stuffing, Salted Caramel Thanksgiving Turkey, and Spiced Goat Cheese & Pumpkin Pie.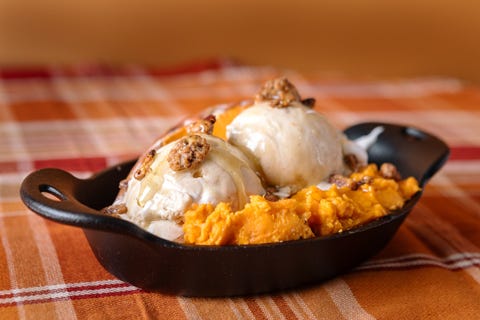 Ice cream pros run a swirl of maple syrup marshmallow fluff throughout the sweet potato ice cream. There are candied pecans throughout, too.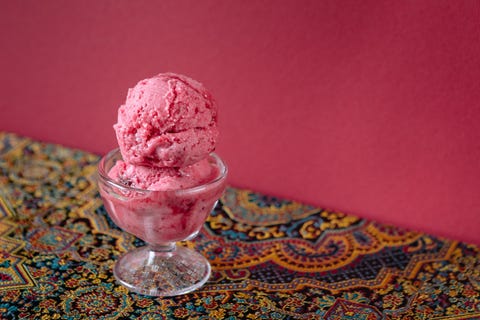 Vegans: This pint is dairy-free. The fruit is used three ways—roasted cranberries, cranberry juice, and candied cranberry jam.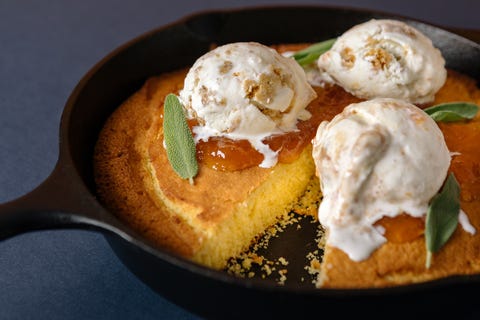 The base of this flavor is good—pickled sage-infused ice cream—but it's what's stuffed inside that'll really get you going: cornbread brown sugar shortbread cookies and spiced peach jam.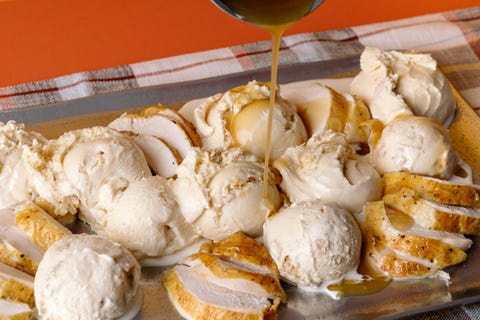 Salt & Straw is known for its divisive savory flavors, like olive oil and blue cheese, so this Thanksgiving turkey one shouldn't come as a huge shock. There's turkey fat whipped into the ice cream, plus bits of crispy turkey brittle.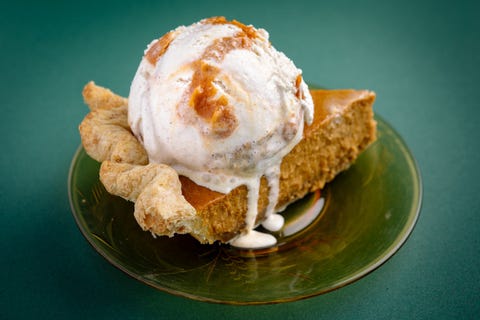 Don't let the goat cheese freak you out. This ice cream has the tang of a cheesecake and all the best parts of pumpkin pie (read: the filling).
From: Delish
Source: Read Full Article