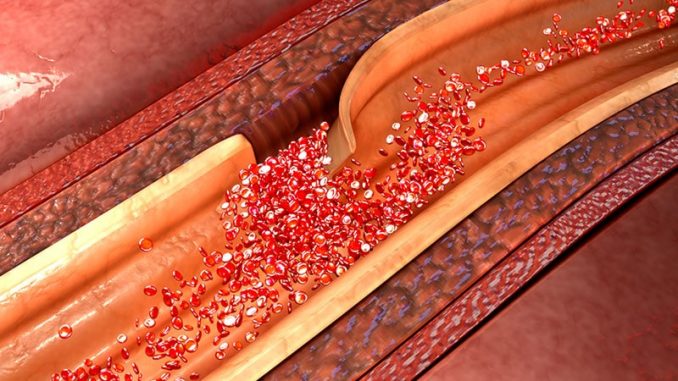 The rate of de novo recurrent spontaneous coronary artery dissection (SCAD) may be much lower than previously reported, according to results of a prospective cohort study that followed patients for 3 years.
The study included more than 700 consecutive patients who presented with acute SCAD. The mortality rate was found to be less than 1%; the rate of overall major adverse cardiac events (MACE) was 14.0%; and the rate of de novo recurrent SCAD was 2.4%.
The findings, from the Canadian Spontaneous Coronary Artery Dissection Cohort Study, were published online October 17 in the Journal of the American College of Cardiology.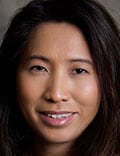 Dr Jacqueline Saw
"The 3-year outcomes were remarkably low, especially with regard to the recurrent de novo SCAD event rate, compared to what we had thought traditionally based upon prior, retrospective data," principal investigator Jacqueline Saw, MD, clinical professor, University of British Columbia, Vancouver, Canada, told theheart.org | Medscape Cardiology.
"The recurrent de novo SCAD rate, 2.4% over 3 years, is a lot lower than what we thought originally. The result is reassuring, because previously, we would tell patients that their recurrent SCAD rate is between 25% to 30% in 3 to 5 years," Saw said.
"Importantly, a large proportion of the patients in our cohort were medically managed and did not undergo revascularization. At 3 years, some 80% were on aspirin, and about 75% were still taking beta blockers. That is a good proportion of patients on conservative management compared to patients in older series," she said.
The published literature on SCAD is primarily limited to case reports and retrospective series. There is a lack of randomized trials and few prospective data, and as a result, there is little accurate outcome data as to the natural history and prognosis of patients who present with SCAD, the authors write.
Because of this, Saw and her team conducted the current cohort study, which followed 750 consecutive patients with SCAD from June 2014 to June 2018.
The mean age of the cohort was 51.7 ± 10.5 years; 88.5% were women, of whom 55.0% were postmenopausal.
Some one third (31.3%) presented with ST-segment elevation myocardial infarction (MI), and 68.3% presented with non-ST-segment elevation MI.
Half of the cohort (50.3%) reported an emotional stressor as the precipitating factor, and 28.9% reported a physical stressor.
The most common conditions that predisposed to SCAD were fibromuscular dysplasia, in 42.9%; peripartum state, in 4.5%; and genetic disorders, such as Marfan syndrome, in 1.6%.
"The percentage for underlying genetic disorders was a much lower percentage than previously thought as a potential cause for SCAD, and the most important link was fibromuscular dysplasia," Saw commented.
Most patients (84.3%) were treated conservatively with aspirin and beta blockers; 14.1% underwent percutaneous coronary intervention (PCI); and 0.7% underwent coronary artery bypass graft.
At 3-year median follow-up, the mortality rate was 0.8%. The incidence of recurrent MI was 9.9%, with extension of SCAD in 3.5% and new de novo recurrent SCAD in 2.4%.
The overall rate of MACE was 14.0%, with more than one half of the events occurring within 14 days of the acute SCAD event.
For patients who underwent PCI during index hospitalization for SCAD, rates of postdischarge MACE were similar to those for patients who did not undergo PCI.
At the 3-year follow-up, 80.0% of patients were still taking aspirin, and 73.5% were still taking beta blockers.
"The previously reported MACE rate out to 3 years was a lot higher than what we observed in this prospective registry," Saw commented.
"Because most of the older studies were retrospective, I think there could be bias. But we enrolled all comers from several centers and saw a recurrent overall MACE rate of only 14% out to 3 years, which is low. I think having a very clean cohort of patients that are prospectively followed gives the most accurate data out there for the natural history of patients with SCAD," she said.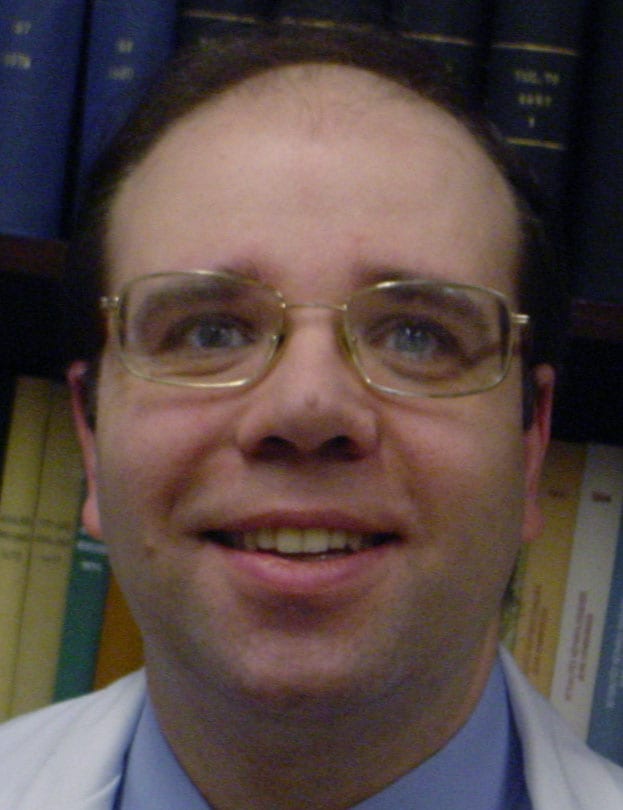 Dr Alexandre Persu
In an accompanying editorial, Alexandre Persu, MD, PhD, from Université Catholique de Louvain, Brussels, Belgium, and co-authors agree that the retrospective data, while providing key insights into SCAD, have made interpretation a challenge "by the inevitable risk of patient selection leading to bias in registry analyses.
"The key new finding in this 3-year outcomes report is a much lower rate of de novo SCAD recurrence at just 2.4% in 1.9% of patients after 3 years," they write.
The study suggests "a better prognosis and decreased SCAD recurrence rate in less selected, more representative SCAD patients," the editorialists add.
They conclude that the study "deserves a close analysis by all those interested in diagnosis and care of patients with SCAD and provides further motivation for clinical trials in this disease."
The study was funded by the Canadian Institutes of Health Research, Abbott Vascular, AstraZeneca, St Jude Medical, and Servier. Saw has received unrestricted research grant support from the Canadian Institutes of Health Research, the Heart and Stroke Foundation of Canada, the National Institutes of Health, the University of British Columbia Division of Cardiology, AstraZeneca, Abbott, St Jude Medical, Boston Scientific, and Servier; has received salary support from Michael Smith Foundation of Health Research; has received speaker honoraria from AstraZeneca, Abbott, Boston Scientific, and Sunovion; has received consultancy and advisory board honoraria from AstraZeneca, St. Jude Medical, Abgott, Boston Scientific, Baylis, Gore, and FEops; and has received proctorship honoraria from Abbott, St. Jude Medical, and Boston Scientific. Persu reports no relevant financial relationships.
J Am Coll Cardiol. 2022;80:1585-1597. Abstract, Editorial
For more news, follow Medscape on Facebook, Twitter, Instagram, and YouTube.
Source: Read Full Article