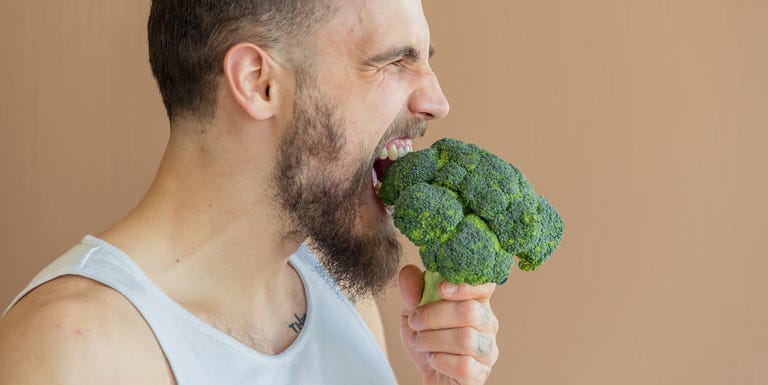 When you're thinking about what to eat, how to build muscle, or simply how to improve your overall health, fiber is not usually at the forefront of your mind. Instead, you're probably thinking about getting more protein, or cutting down on sugar intake. But that needs to change, because you're almost certainly not getting enough fiber.
According to the FDA, most Americans don't get their recommended dose of fiber. (That's at least 25 grams of fiber, though the exact amount on your age and level of physical activity, according to FDA guidelines.) This is a problem, because under-consumption of fiber has been linked to adverse health outcomes, such as a higher risk of heart disease, obesity, or colorectal cancer.
"Our data show that only 4% of all men and 13% of women in the United States have a fiber intake above the recommended amount," nutrition researcher Yanni Papanikolaou, MPH and PhD candidate at the University of Toronto, told MensHealth.com.
Wanna start eating more fiber, but sick of broccoli and Raisin Bran? Here are 10 unsung fiber heroes that don't get much love.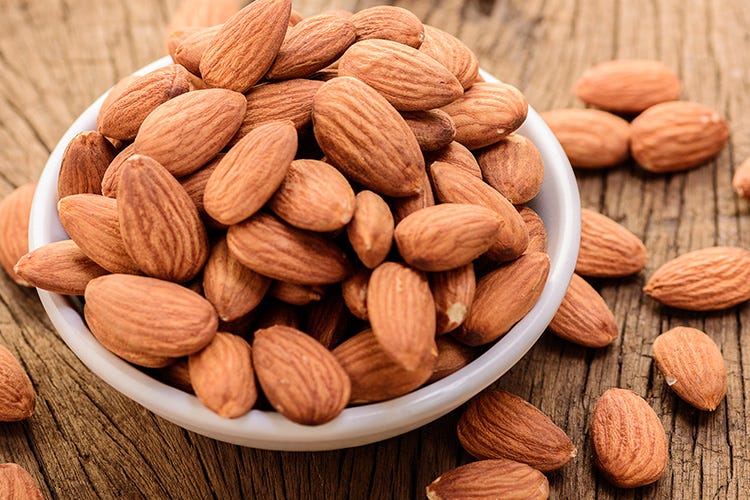 shuttersock
Ounce for ounce, almonds are one of the higher fiber nuts out there, offering about 3 grams of fiber per ounce. Pair that with a piece of fruit as a snack, and you've got a satisfying, nutrient-dense combo. (Our personal favorite? Blue Diamond Crafted Gourmet Black Truffle Almonds.)
Blue Diamond Gourmet Almonds, Garlic, Herb, and Olive Oil, $7.98
Buy it here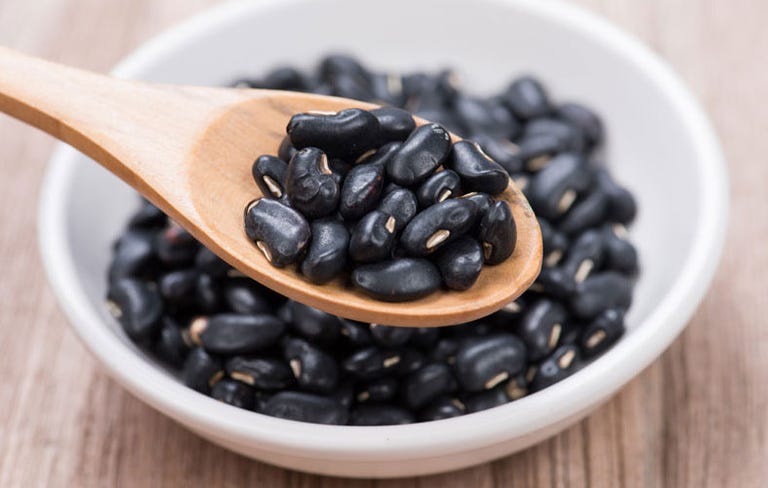 LOOKER STUDIO/SHUTTERSTOCK
Beans, beans — they're not only good for your heart, they're also one of the heartiest (see what we did there?), most nutrient-dense foods out there. They're budget-friendly, and they're easy to tack onto a dish as a side dish. And at 15 grams per cup, one cup of black beans offers almost half of the daily recommendation for fiber. Try Bush's Black Bean Fiesta, which are easy to "heat and eat" for a simple, super nutritious side.
Bush's Black Bean Fiesta, $29.99/pack of 12
Buy it here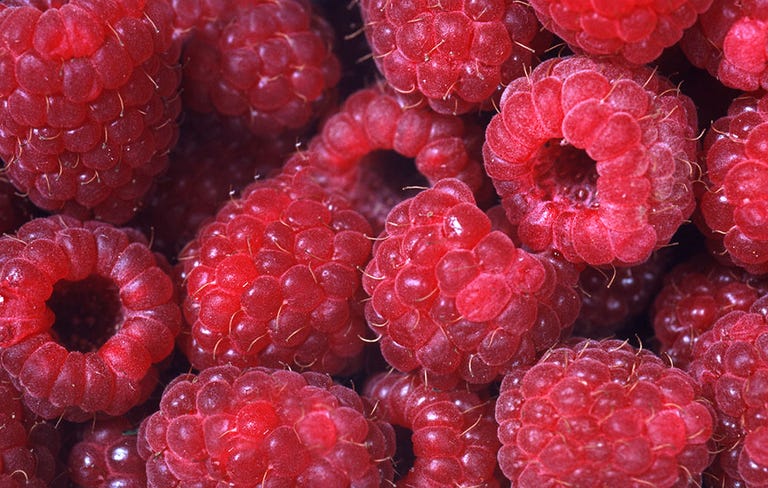 john foxx images
Whole fruit in general is a great source of fiber, but some fruits go above and beyond. Exhibit A: Raspberries. With 8 grams of fiber per serving, raspberries are not only low-calorie, they're also very high in nutrition. Add a cup to smoothies, yogurt, cereal, or cottage. Not berry season yet? Try Cascadian Farms Frozen Raspberries.
Cascadian Farms Frozen Raspberries, $3.84
Buy it here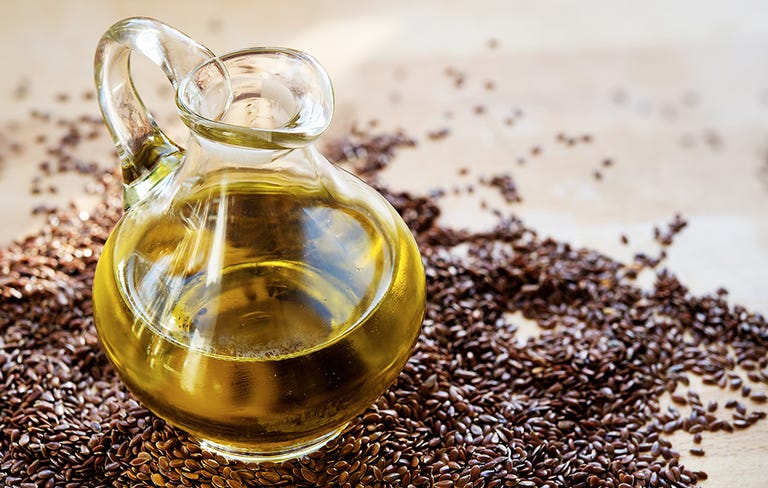 Getty
After a surge in popularity about 10 years ago, flaxseed has seemed to fall out of favor. But this seed is a nutritional powerhouse with omega-3 fats, protein and, of course, fiber. All that makes it a perfect addition to your morning oats, yogurt, or on top of your cottage cheese. The key here is making sure you grind it well (a coffee grinder works wonders).
Bob's Red Mill Flaxseed Meal, $24.94
Buy it here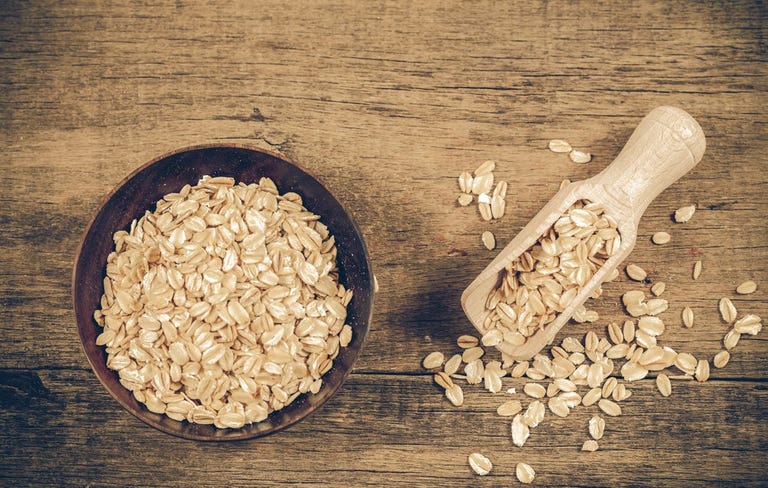 Shutterstock
Oatmeal gets lots of love, but for a slight change of pace in the AM, oat bran is a great alternative. It has a creamier consistency and texture and it's packed with 6 grams of fiber in just 1/3 of a cup. Think of oat fiber as a sponge that helps lower lipid levels and keeps you full.
Bob's Red Mill Organic Oat Bran Cereal (pack of 4), $21.30
Buy it here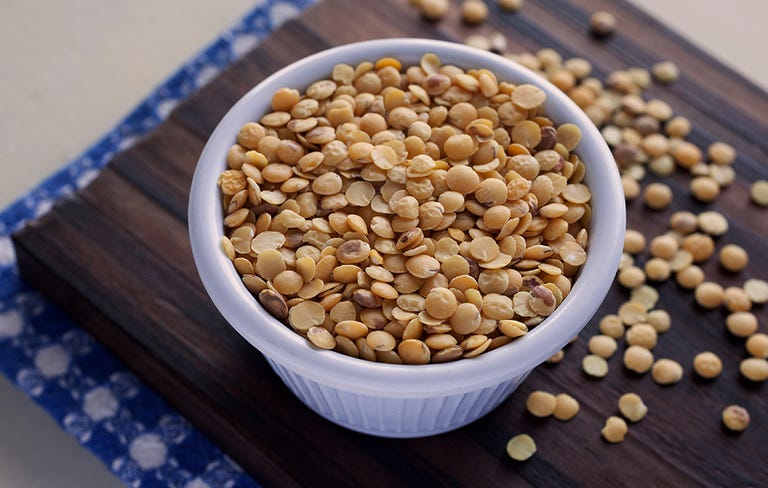 Getty Images
Lentils serve up a hearty helping of both fiber and protein, making it an easy go-to for meal prep. Add one cup to salads, soups or pasta sauce for an easy way to get 15 grams of fiber and 18 grams of protein.
Arrowhead Mills Organic Green Lentils, $13.32
Buy it here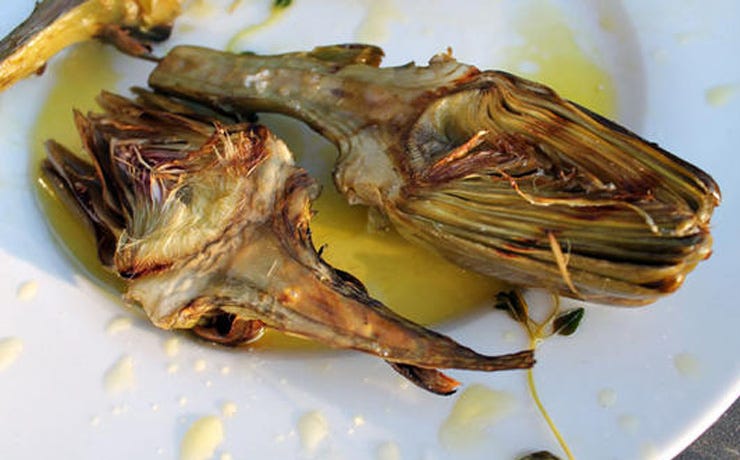 Guy Gourmet
A good source of insoluble fiber, which helps to prevent constipation, artichokes are great for the digestive system. And one cup has 8 grams of fiber and 5 grams of protein. Toss with veggies, chicken and pasta, or eat as an easy side dish.
Native Forest Artichoke Hearts, $3.48
Buy it here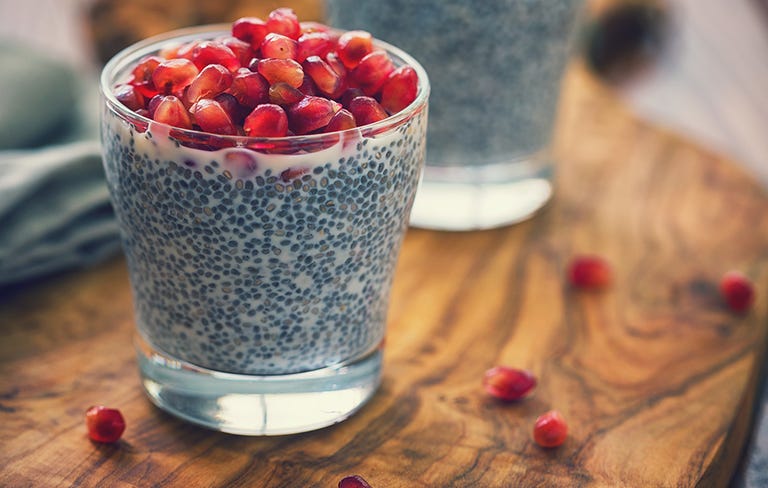 Getty Images
Chia seeds are super versatile and can be added to almost any meal to increase your fiber intake. A heart-healthy food, these little seeds are rich in omega-3 fatty acids, which can lower blood pressure and cholesterol. Sprinkle two tablespoons into smoothies, salads, hamburgers, oatmeal or yogurt for 8 whopping grams of fiber.
Nutiva Organic, non-GMO, Raw, Premium Black Chia Seeds, $6.99
Buy it here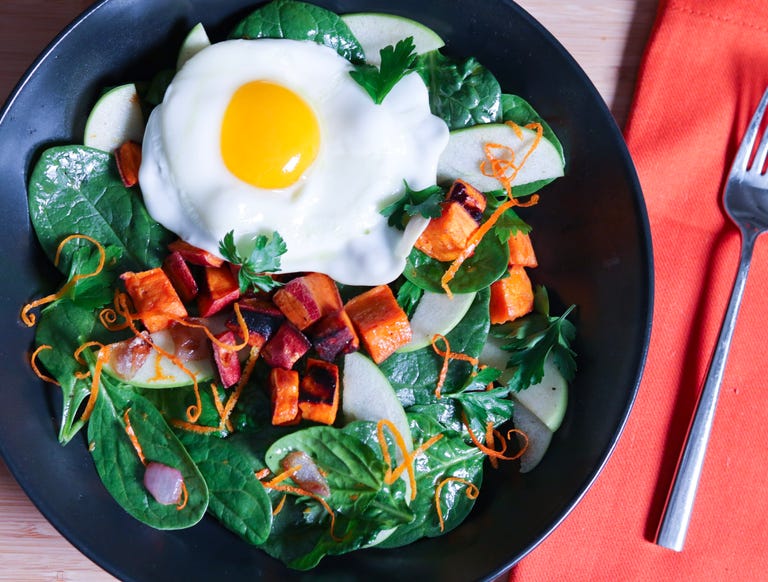 Maggie Moon
Low-carb dieters may fear this starchy food, but sweet potatoes are a good nutritional choice. A medium sweet potato contains four grams of fiber and is loaded with vitamin A, vitamin C and potassium, which helps your muscles and nerves work properly.
Cascadian Farm Fire-Roasted Sweet Potatoes, $3.09
Buy it here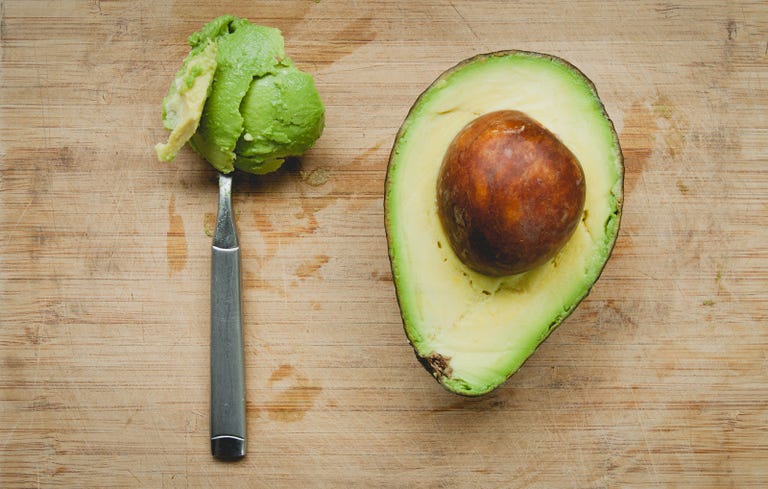 Getty
Best known as a source of healthy fats, this fruit offer a surprising amount of fiber, too. With five grams of fiber for half an avocado, they make an excellent addition to burgers, salads, or eggs. Plus, researchers at Loma Linda University found that people who ate half an avocado at lunch felt full longer, MensHealth.com previously reported.
Fresh Hass avocados (pack of 10), $26.10
Buy it here
Source: Read Full Article