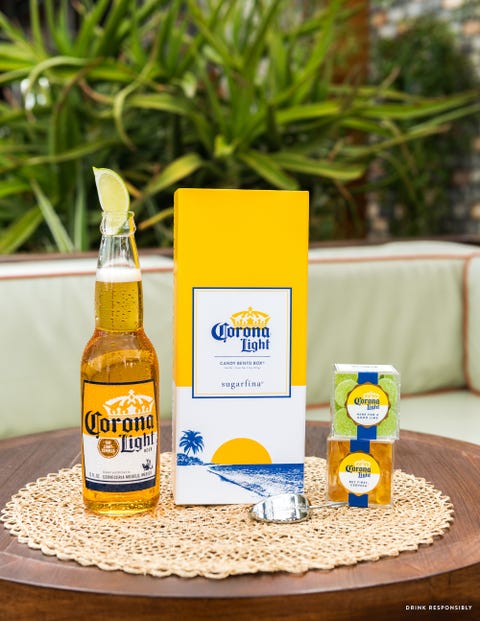 If your summer dream vibe is to be sitting in the sand with a Corona in your hand, but your reality is being stuck in a desk chair with the AC blasting, good news! Sugarfina — your favorite boozy candy company — just partnered with Corona Light so your afternoon snack can basically be beer.
Together, the brands are launching two limited-edition candies: But First, Cerveza, which is a beer bottle-shaped gummy, and Here For a Good Lime, a zesty-flavored candy that looks like a lime slice.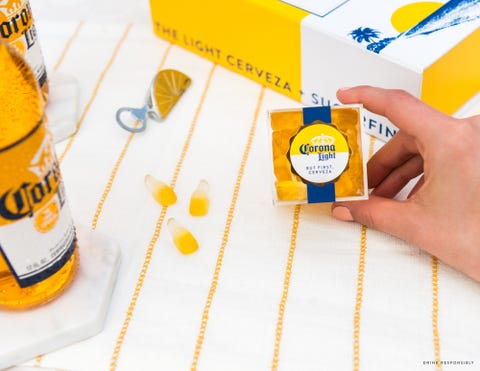 SHOP SOON But First, Cerveza, SUGARFINA, $8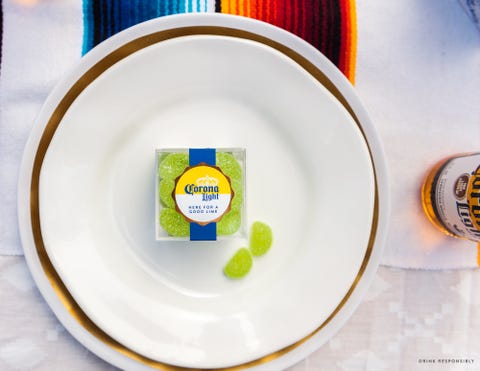 SHOP SOON Here For a Good Lime, SUGARFINA, $8
You can get them individually for $8 each or get a bento box for $26, which includes both gummy cubes and a lime-shaped bottle opener.
The catch? Although it will taste like your favorite summer beer, the collection is non-alcoholic. Still, I'll take a nice Corona Light and candy combo! You can snag the candies for pre-sale beginning April 23 and in Sugarfina boutiques and Nordstrom stores starting May 1.
Source: Read Full Article