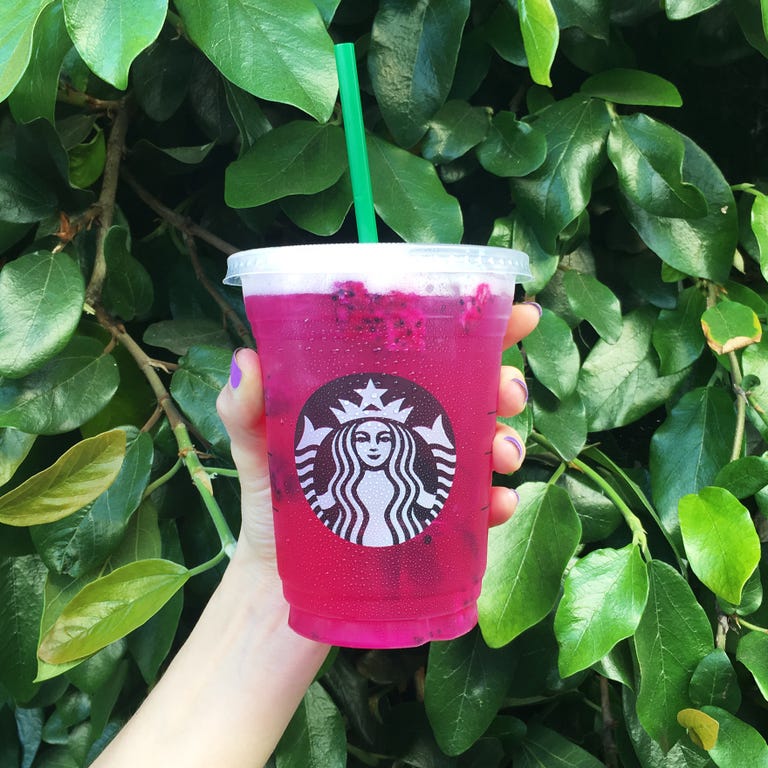 The first day of summer is right around the corner (T-minus two days, to be exact), and with the rising temperatures comes the need for a refreshing drink to combat all that sweat. So, Starbucks is helping you quench your thirst this season with the release of its brand new Mango Dragonfruit Refreshers beverage on Tuesday.
Magical mango, delightful dragonfruit, amazing afternoon. The new #MangoDragonfruitStarbucksRefreshers is here. ?? pic.twitter.com/JtzBKs8ZyT
The Mango Dragonfruit Refreshers, which are tea-like drinks, are made with real pieces of red-fleshed dragon fruit, also known as pitaya, giving its standout bright magenta color. It's perfect for Instagram, and happy customers have already started to share their purchases online.
Starbucks has a history of releasing social-media-friendly concoctions. In 2017, the Unicorn Frappuccino was made with a purple base and blue swirls that turned shades of pink when you mixed it all together. And in Starbucks' Mexico location, a Mermaid Frappuccino made a ton of waves (pun intended) south of the border.
¡Ya está aquí! Hoy podremos compartir juntos mi bebida favorita: Mermaid Frappuccino. #MermaidSeason pic.twitter.com/iHyMbCHJw9
However, those drinks were temporary menu add-ons, but since the Mango Dragonfruit Refresher is here to stay, Starbucks has found a few thousand ways to mix it up.
The company boasts that there are 170,000 ways to customize any Starbucks beverage, and one way is by adding coconut milk, instead of water, to your Mango Dragonfruit Refresher. This brand new drink recipe is called the Dragon Drink.
Starbucks also noted that these Refreshers will be featured in its U.S. and Canada stores, and will be a permanent addition to those menus. No word yet on whether it makes you breathe fire, dragon-style.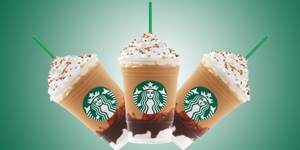 From: Delish
Source: Read Full Article