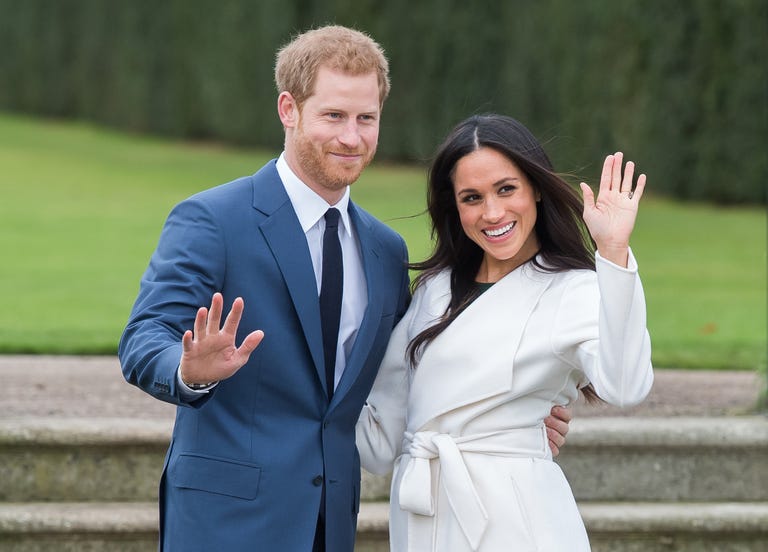 There are roughly 10,293,821,093 things to be excited about for the royal wedding tomorrow, but one of the most important ones is the cake. Cake trumps all, and Kensington Palace released a sneak peak of the dessert to end all desserts this morning.
Here's a video of baker Claire Ptak of Violet Cakes in London making it. Isn't it a thing of beauty? Like, seriously.
? Watch as baker Claire Ptak begins work on the #RoyalWedding Cake! pic.twitter.com/OTdcF9hc0a
"The cake is made up of lemon sponge, it has an elderflower syrup drizzle on the sponge," the baker explained in the video. "It has an Amalfi lemon curd, and then it has a Swiss meringue buttercream with elderflower,"
As previously reported, the cake is lemon elderflower and it "will incorporate the bright flavors of spring." Per another tweet from Kensington Palace, the cake contains 200 Amalfi lemons, 500 organic eggs from Suffolk, 20kgs of butter,20kgs of flour, 20kgs of sugar, and 10 bottles of Sandringham Elderflower Cordial. The cake will serve 600 guests at the wedding reception.
"We've been so lucky to work at Buckingham Palace," Claire said.
? 200 Amalfi lemons
? 500 organic eggs from Suffolk
? 20kgs of butter
? 20kgs of flour
? 20kgs of sugar
? 10 bottles of Sandringham Elderflower Cordial
The baking of the #RoyalWedding cake is under way! pic.twitter.com/b3jhwtOwOP
The cake will have buttercream frosting and fresh flowers. Meghan and Claire actually know each other from before she was engaged. Meghan interviewed Claire for her lifestyle site The Tig before she shut it down.
Less than 24 hours until the big day (f you aren't counting down already)!
Follow Emma on Instagram.
Source: Read Full Article