As far as healthy presidents go, Donald Trump doesn't exactly top the list. The POTUS is known for his love of fast food, disdain for physical activity, and even for lying about his health records.
However, according to various experts (don't worry, they're verified doctors), there are a few things Trump actually gets right about healthy living … plus, the one thing he does every day that professionals argue is good for your wellbeing (page 7).
1. He doesn't drink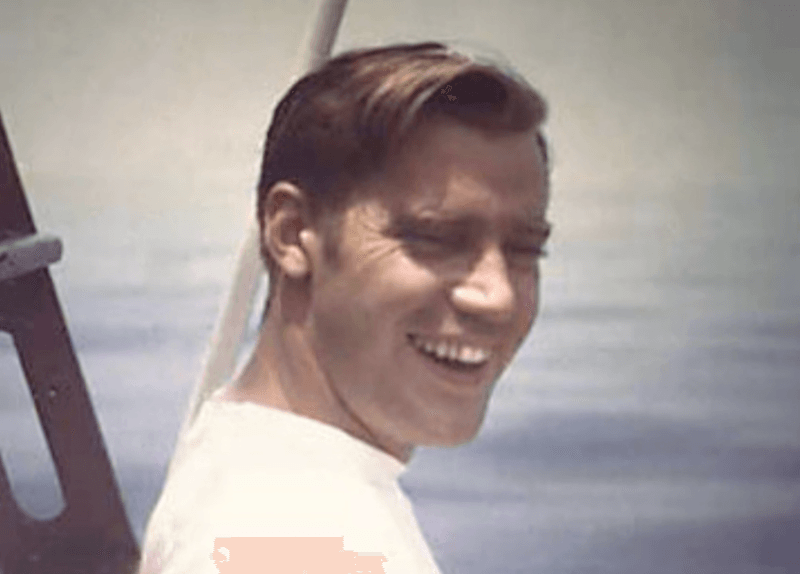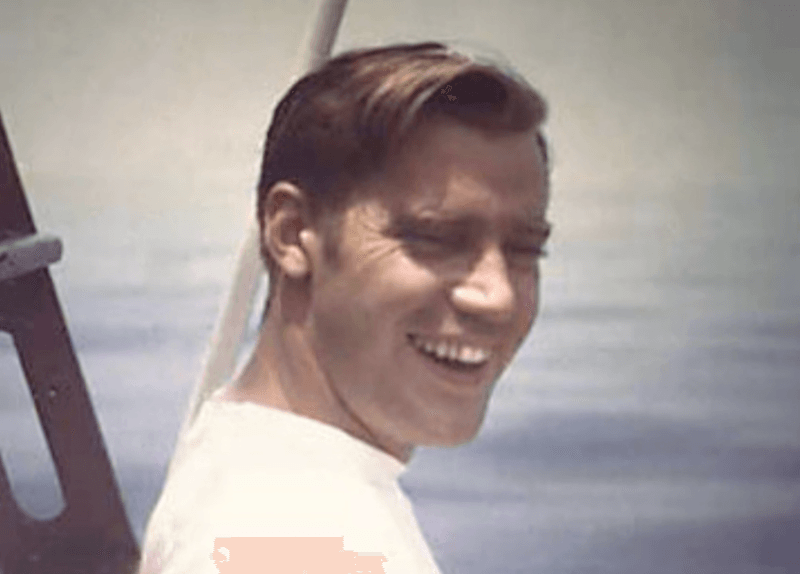 Donald Trump's brother, Fred Trump Jr. | Global TV via YouTube
Trump has never taken a sip of alcohol
This was especially smart since alcoholism runs in the family
Trump is one of the first U.S. Presidents to avoid alcohol entirely. His older brother, Fred Trump, died from his alcohol abuse disorder, which motivated Trump to stay sober and encourage his children to do the same.
While doctors iterate there's nothing wrong with the occasional boozy beverage, drinking the way most Americans do can lead to high blood pressure, compromised coordination, and liver issues. "If you don't start [drinking] you're never going have a problem. If you do start you might have a problem. And it's a tough problem to stop," Trump once told Fox News.
Next: He gets good amounts of vitamin D
2. He spends time outside
Donald Trump golfing | Andy Buchanan/AFP/Getty Images
He finds exercise pointless but gets some sun playing golf
Trump has accomplished a "presidential milestone" while in office: as of March 2018, he'd spent a record-breaking 100 of his days in office at various Trump golf courses. Regardless of your thoughts on the attention he gives the sport, that means 100 days out in the sun rather than holed up in the Oval Office.
Spending time outdoors relieves stress, can counteract depression and anxiety and is associated with a lower overall risk of early death.
Next: His relationship status may be helping his health
3. He's married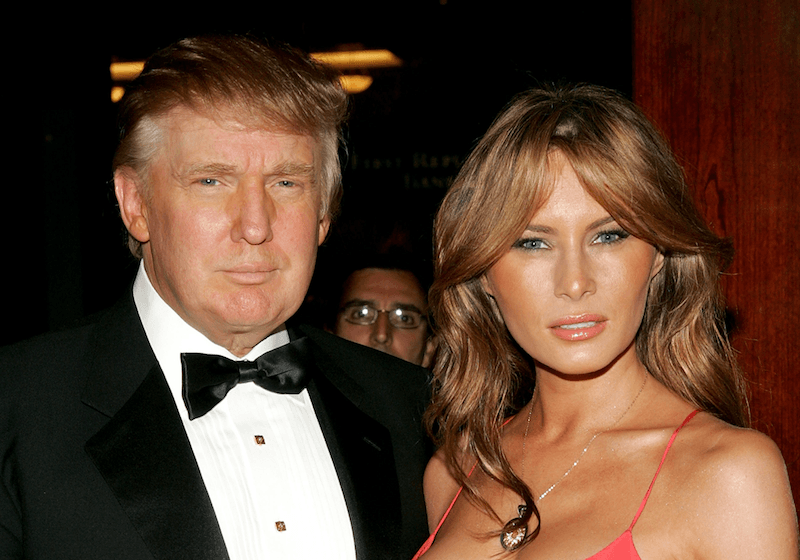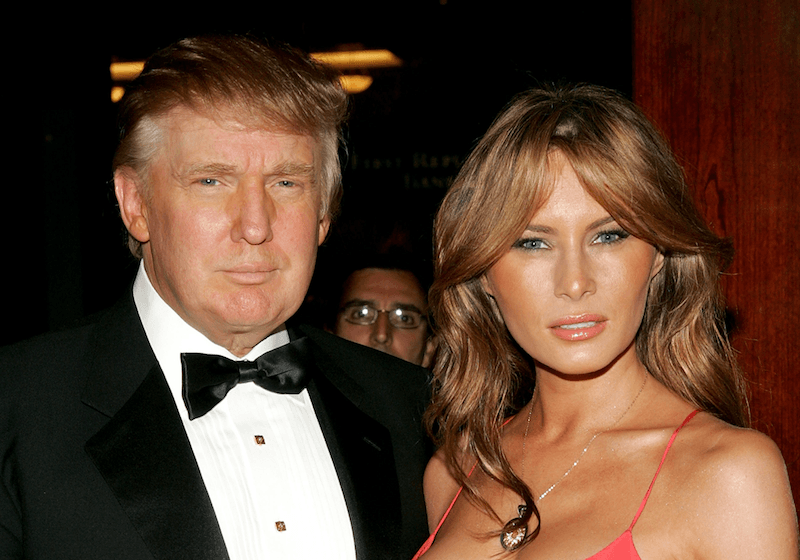 Donald and Melania Trump | Paul Hawthorne/Getty Images
Signs indicate his relationship with Melania is on the rocks
Still, married people tend to live longer
Whether or not they stay together, Trump's current relationship status is actually beneficial to his health. Harvard Health lists the advantages married couples have over singles: fewer strokes and heart attacks, lower chance of depression, and a higher chance of surviving major operations.
The reasoning behind this? According to experts like Robert Shmerling, M.D., your mental health is better when you're married and people in healthy relationships build up a stronger immune system.
Next: Before you question his eating habits, he does make this one positive choice
4. He (somewhat) cuts out carbs
Donald Trump eating McDonald's on an airplane | Donald Trump via Instagram
Trump eats burgers without the bun and leaves the crust off of pizza
His "fast food diet" may be questionable, but Trump does make attempts to cut carbs out of his diet. A Boston Herald columnist recalled watching Trump take the buns off McDonald burgers in an attempt to save calories and claimed he "scrapes the toppings off [his] pizza" in an attempt to avoid dough.
Health professionals and plant-based dieters may find his diet abhorrent, but experts claim it's actually pretty average compared with a typical American's diet.
Next: A positive outlook goes a long way
5. He starts his day off on the right side of the bed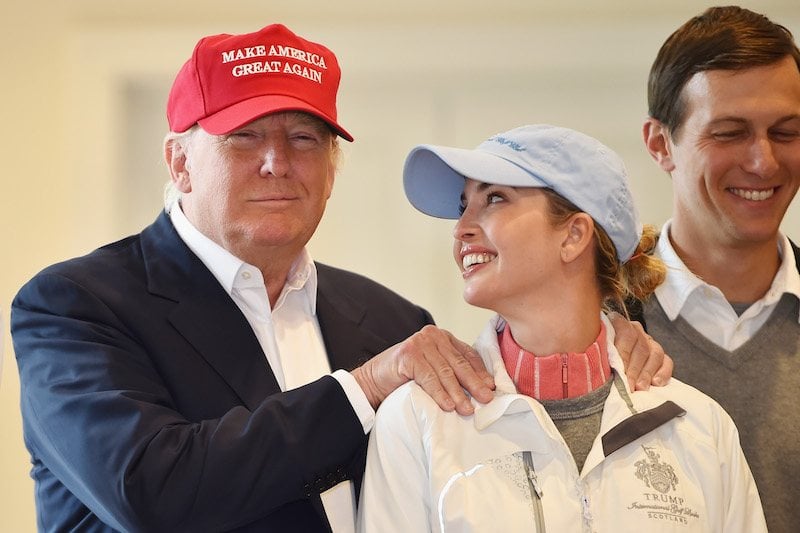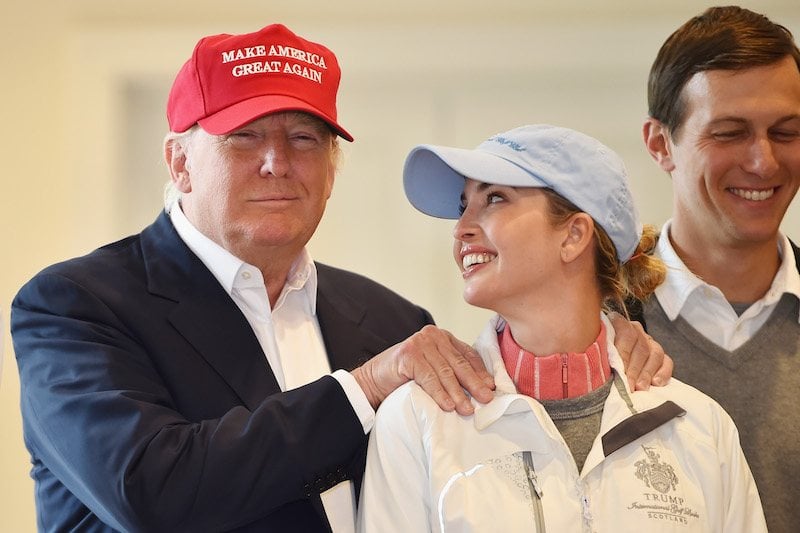 Ivanka Trump with her father, Donald Trump | Jeff J Mitchell/Getty Images
Trump has cabinet members deliver folders filled with positive Trump-isms twice a day
Positive thinking can help with stress management
If you follow Trump's Twitter account, you know that things in his world are always on track to "Make America Great Again." Regardless of the reality of his actions, a positive outlook goes a long way for individual health.
The Mayo Clinic found that positive thinking helps with stress management, and Trump devised a plan to make sure he is in good spirits daily. White House sources told Vice News that cabinet members deliver folders with positive headlines, admiring tweets, and powerful pictures of Trump twice a day to the president.
Next: This red flag for his marriage may be good for his health
6. Sleeping in separate beds can be good for you
Donald Trump, Barron Trump, and Melania Trump | Gustavo Caballero/Getty Images
Donald and Melania sleep in separate beds in separate rooms of the White House
The National Sleep Foundation found that nearly 25% of couples sleep in separate beds
It's a warning sign the first couple is on their way to a divorce, yes. But did you know that (agreeably) sleeping in a separate bed from your partner also improves your mood, makes you appreciate your partner more, and helps you get much-needed "me" time? At least, according to a few couples' counselors.
Sleeping separately also guarantees you'll get a good night's rest if your partner is a disruptive sleeper. "Whether your partner snores or keeps you up in other ways, not getting a full night's rest can take its toll." By sleeping soundly, "your body will require less work to stay in shape," intimacy expert Miyoko Rifkin said.
7. The key to success is lying to yourself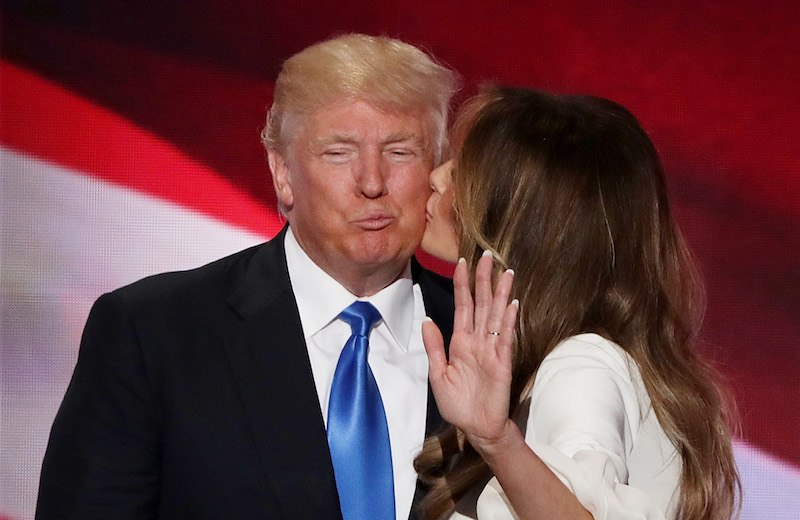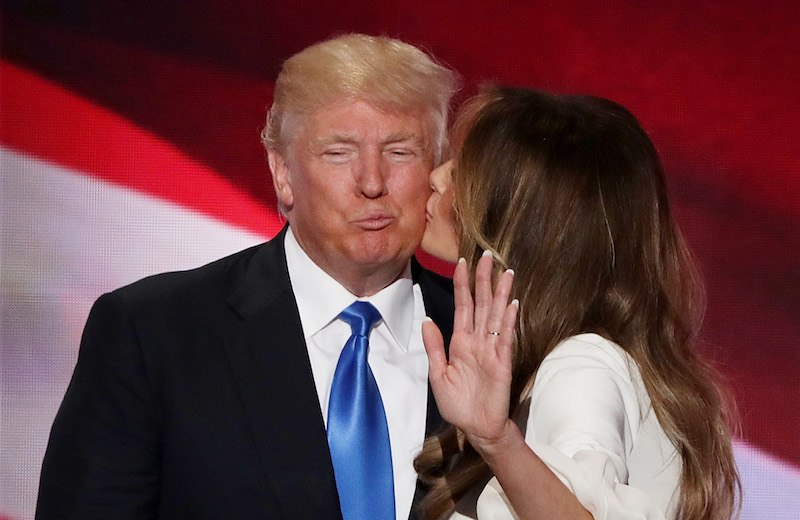 Melania Trump kissing Donald Trump on the cheek | Alex Wong/Getty Images
Trump's doctor wrote a letter about his "excellent health"
Turns out it was an elaborate Trump lie from the start
Trump's personal physician, Harold Bornstein, M.D., released a 2015 letter that described Trump as "the healthiest individual ever elected to the presidency." While most saw through the extravagant exaggeration, Bornstein still felt the need to come clean about the legitimacy of Trump's health.
"He dictated that whole letter. I didn't write that letter," Bornstein told CNN in May 2018. "I just made it up as I went along." Still, Trump isn't just lying to the people — he's likely lying to himself about his physical state. Yet psychologists are uncovering the benefits of lying to yourself and how the key to success may start with self-deception.
Check out The Cheat Sheet on Facebook!
Source: Read Full Article