Joanna Gaines might look like she can do it all, but in reality, she's no different than the rest of us. As a busy working mom, Joanna is always looking for ways to balance her businesses while making time for her kids. One way she does it? By looking for convenient ways to make delicious home-cooked recipes.
From homemade pie (page 5) to chopping veggies (page 6), we share the convenient ways Joanna saves time in the kitchen — plus, the items that make it possible — ahead.
1. Boxed organic chicken broth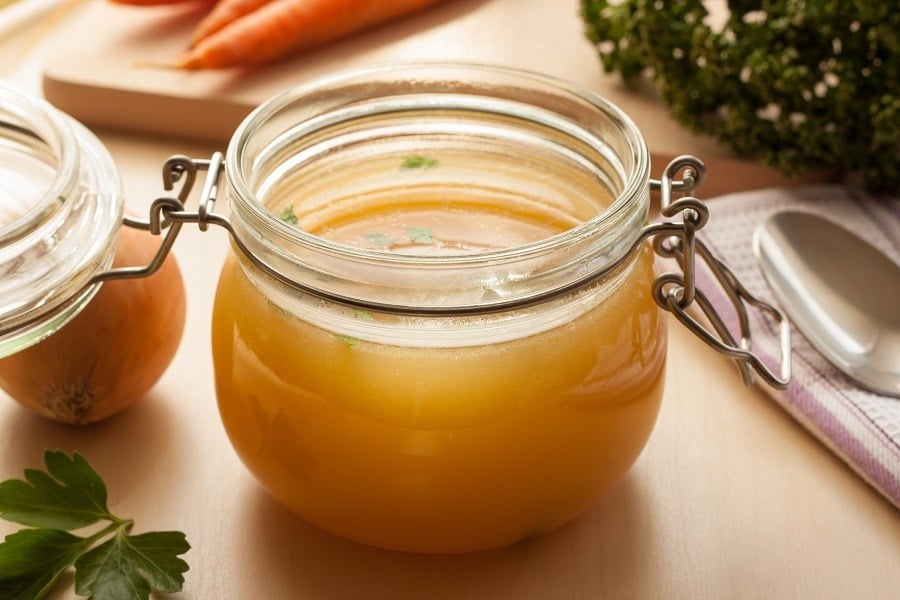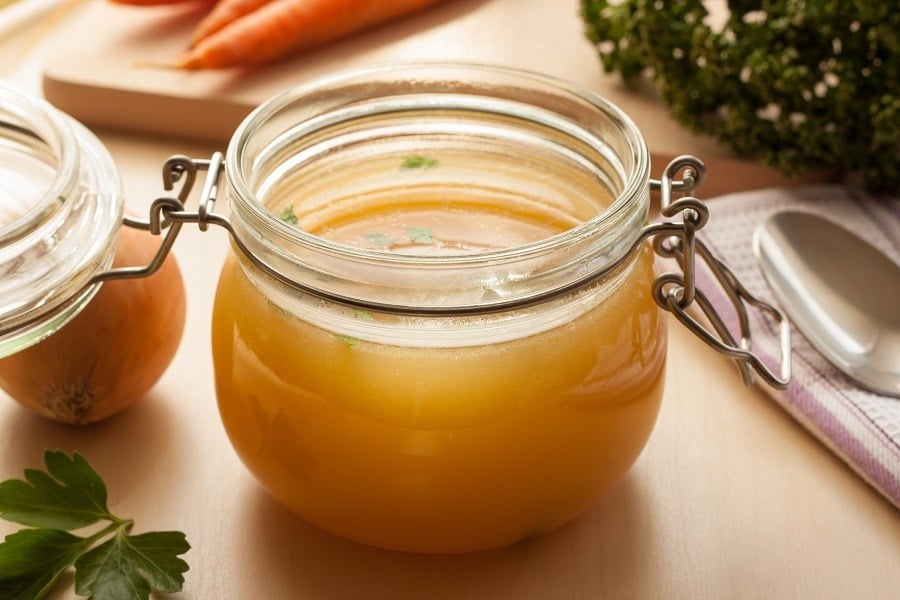 Chicken broth in a container | Madeleine_Steinbach/iStock/Getty Images
Because she doesn't always have time to cook up something from scratch, Joanna considers boxed chicken broth and other pre-made items to be "gifts from the heavens."
Boxed organic chicken broth is easy to find, affordable, and great to have on hand for homemade soup, chili, or to add some extra flavor to your favorite recipes.
Next: Joanna doesn't always have time to make breakfast.
2. Pancake mix
Assorted pancakes, waffles, and crepes | margouillatphotos/Getty Images
Joanna and her family love breakfast and make it a point to eat their first meal together every day. That said, she doesn't always have time to make something from scratch.
"I keep my pantry stocked with all the ingredients I need to make pancakes from scratch," Joanna shared in her cookbook, Magnolia Table. "But oftentimes I make them from a mix or heat up frozen waffles when the mornings are just too busy for anything else."
Next: A pantry must-have
3. Assorted types of dry pasta
Assorted dry pasta | Anna Kurzaeva/Getty Images 
Let's face it: Pasta night can be just as easy and convenient as pizza night. The only challenge? Remembering to stock up on dried pasta noodles."I usually have a couple boxes of long pasta, such as fettuccine, and a couple of boxes of short pasta such as farfalle (bow ties)," writes Joanna.
In addition to dry pasta, you can also stock up on organic pasta sauce. Just be sure to look for one that has fewer ingredients and is low in sugar.
Next: You can add this to a variety of dishes.
4. Store-bought rotisserie chicken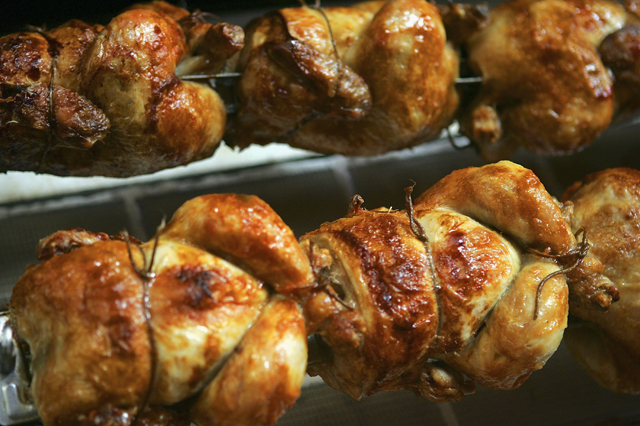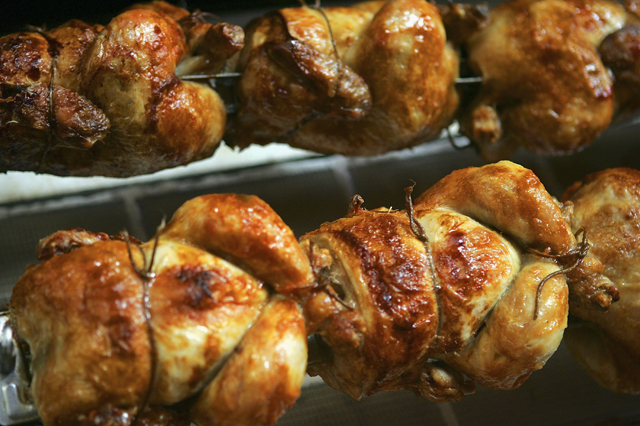 Rotisserie chicken | David Silverman/Getty Images
When it comes to cooking delicious meals for her family, Joanna always has convenience on her mind. After all, with a busy schedule like hers who would have time to make everything from scratch?
One area she likes to save time on is roasted chicken. Instead of slow cooking a whole bird, she picks one up from her local grocery store.
Store-bought rotisserie chicken can be used in a host of different recipes, including curry chicken salad and chicken noodle soup.
Next: Joanna has a genius hack for homemade pies.
5. Refrigerated pie crust
Pie crust | 2GreenEyes/Getty Images 
Another item Joanna always has on her grocery list? Refrigerated pie crust. When she has the time to make pie crust from scratch she will, but some days she needs help from the Pillsbury Doughboy.
In her cookbook, Joanna also adds, "If I don't have time to bake a fresh pie for dessert, I buy one at the store and make fresh whipped cream for the topping." Genius!
Next: She doesn't always have time to prep her recipes.
6. Jarred chopped garlic
Jar of minced garlic | BWFolsom/Getty Images
Joanna always has fresh garlic on her grocery list, but she also likes to stock up on jarred chopped garlic.
Pre-chopped garlic is great to have on hand for recipes that call for a lot of garlic, or days when you don't have the time to spend on chopping tiny cloves.
Next: Joanna loves how convenient this store-bought item is.
7. Black pepper in a grinder bottle
Black peppercorns in a grinder | LiptonCNX/Getty Images 
When it comes to homemade meals, spices can make or break a recipe. That said, crushing pepper by hand (or having to remember to refill the pepper grinder) can be a pain. Luckily, many spice companies have clued into this and made fresh cracked pepper more convenient.
"I usually buy whole black peppercorns in bottles that have a grinder attached," Joanna writes. "Black pepper is so much better when freshly ground, and I love the convenience of these."
Check out The Cheat Sheet on Facebook!
Source: Read Full Article