WWE Superstar CJ "Lana" Perry eats five eggs AND a bowl of oatmeal for breakfast every morning—a must in order to fuel moves like this in the ring:
A post shared by CJ Perry (@thelanawwe) on
Damn, right?
"When I was a vegan, I was 15 lbs lighter than I am now," the Total Divas star tells WomensHealthMag.com. But she abandoned it when she started wrestling in 2013. "I was too light," she says. "It's not safe to wrestle like that. I needed more meat on my body."
She says one of her biggest challenges is truly bulking up, and she is one of the "smaller" women on the roster. So she eats a large amount of protein (mostly from animal sources like meat and eggs) at every single meal to make sure she's putting on muscle.
We must believe in ourselves to make our dreams come true! I will be the first EVER #RAVISHING Mrs. Money in the Bank at #MITB Women's Ladder Match !!!! 8 sets of 5 reps of deadlifts with 30 seconds of rest in between sets !!!! @fashionnova sports attire ! Add a ? if you believe in chasing your dreams ??? ⬇️
A post shared by CJ Perry (@thelanawwe) on
As she prepares for her upcoming "Money in the Bank" ladder match in Chicago, CJ shares exactly what she eats in a day to stay strong AF:
Breakfast: So. Many. Eggs.
When she's training or preparing for a match, CJ goes hard at breakfast. She'll have five (yes, five!) eggs at breakfast with some oatmeal, at least half of an avocado, and some tomato. "I have to have protein and carbs," she says—otherwise she doesn't have the energy to get through the day.
If she's at home, CJ will have coffee with creamer and stevia. But if she's on the road, she says that she and her husband love getting caramel macchiatos from Starbucks. "I probably have one every day or every other day," she says.
One of my favorite things is spending time with @rusevig. Who do you like to spend your time with? Tag them below.⬇️ skirt @fashionnova
A post shared by CJ Perry (@thelanawwe) on
Lunch: Protein-packed burrito bowl
CJ keeps up with the protein well into lunch. She says she generally gravitates towards steak or fish with a side of sweet potatoes and veggies.
"I don't have a cheat day. If I really want an Oreo before I go out and wrestle, I'm going to have it."
However, she's on the road four days a week, which can often limit her options to fast food. In those situations, she often resorts to a burrito bowl at Chipotle: brown rice, pinto beans, chicken, a double-serving of fajita onions and peppers, guacamole, salsa, and cilantro.
One thing missing from her order: cheese and sour cream. "I LOVE cheese," she says. "Feta cheese is my kryptonite." But she says she tries to limit how much cheese she eats because it can be constipating. "I'd rather get my fat from the avocado," she adds.
Snack: Protein shake or protein bars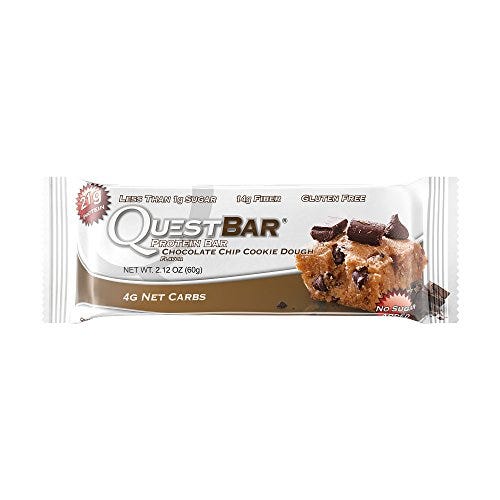 CJ keeps up a steady protein intake throughout the day to ensure that she stays strong and bulked up. "I always have a protein shake after my workout," CJ says. She even brings her protein powder with her when she travels.
"I love a good Quest bar," she adds. "If you heat it up in the microwave it literally tastes like a brownie."
Sometimes, she says she needs a boost of energy right before she goes out to wrestle. She used to reach for Sour Skittles ("My favorite!") but now she turns to dark chocolate or coffee to get a sugar rush right before she steps into the ring.
Dinner: Meat with a side of carbs
A post shared by CJ Perry (@thelanawwe) on
The focus on protein doesn't die down at dinner. CJ says she has steak or salmon paired with a carb like sweet potatoes or brown rice (similar to lunch), with lots of veggies. Some of her favorites include squash, green beans, and grilled red peppers.
She also likes salads, although her go-to is a bit different from your standard Chop't fare. "Growing up in Russia, we'd have salads that have a lot of fresh tomatoes, cucumber, dill, onion, and olive oil with feta cheese, olives, and lemon. That's literally my favorite salad."
Dinner is also the time where CJ assesses her day's protein intake. "If I feel like I've lacked in protein, I'll have a shake before bed," she says. Tracking the specific numbers is triggering for her (she struggled with disordered eating in her teens), so instead CJ has her husband, trainer, or nutritionist help her figure out if she needs to eat a bit more before bed.
"I definitely notice a big difference when I do it," she says. "When I'm adding the extra protein and I work really hard, I get more muscle."
Dessert: Chocolate
A post shared by CJ Perry (@thelanawwe) on
"I am more of a dessert person," CJ says. "I don't have a cheat day. If I really want an Oreo before I go out and wrestle, I'm going to have it and it's going to be fine."
She loves ice cream, especially chocolate or mint chocolate chip with hot fudge sauce. "My husband is Bulgarian and his mom makes this delicious thing called banitsa made with phyllo and cheese and it's just so delicious, I could eat the whole pan."
She says that when she's getting ready for a photo shoot or an important match like the upcoming Money in the Bank, she cuts back on sweets and indulgences. But even then, "if I have a cookie or a piece of chocolate, that's fine."
Source: Read Full Article