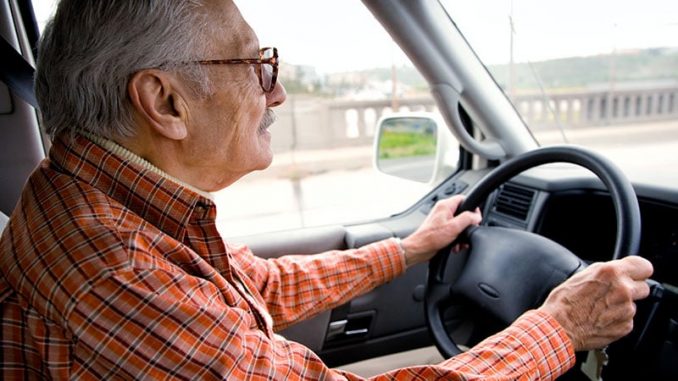 TOPLINE:
Older adults with attention-deficit/hyperactivity disorder (ADHD) may be at higher risk for car accidents compared to adults without the disorder. Findings from a new study suggest that inattention and impulsivity associated with the condition can impair cognitive function and driving abilities.
METHODOLOGY:
Researchers analyzed data from the Longitudinal Research on Aging Drivers (LongROAD) project, a large-scale, prospective cohort study of drivers aged 65 to 79 years. They collected data on driving, health, and medication use for up to 44 months to assess the prevalence of ADHD.

Of the 2832 adults that were included in the study, 1179 were aged 65 to 69 years, 984 were aged 70 to 74 years, and 669 were aged 75 to 79 years. Participants resided in New York, Maryland, California, Michigan, and Colorado.

A little over half of the participants were women, and 85.7% were non-Hispanic White persons.

The lifetime prevalence of self-reported ADHD among the study sample was 2.6%, a rate comparable to that in the Netherlands and Sweden.
TAKEAWAY:
Older adults with ADHD were more than twice as likely as those without ADHD to report receiving a driving ticket (incidence rate per 1 million miles, 22.47 [95% CI, 16.06 – 31.45] vs 9.74 [95% CI, 8.99 – 10.55]) and getting into a car accident (27.10 [95% CI, 19.95 – 36.80] vs 13.50 [95% CI, 12.61 – 14.46]).

Older adults with ADHD were at a 7% increased risk of hard-braking events (adjusted incidence rate ratio [aIRR], 1.07); 95% CI, 1.02 – 1.12), a 102% increased risk of self-reported traffic ticket events (aIRR, 2.02; 95% CI, 1.42 – 2.88), and a 74% increased risk of self-reported car crashes (aIRR, 1.74; 95% CI, 1.26 – 2.40) after adjusting for other demographics and other health factors.
IN PRACTICE:
"As aging of the driver population continues, effective interventions to improve the diagnosis and clinical management of ADHD among older adults are warranted to promote safe mobility and healthy aging," the authors wrote.
SOURCE:
The Longitudinal Research on Aging Drivers project was sponsored by the AAA Foundation for Traffic Safety. The study was published in JAMA Network Open.
LIMITATIONS:
Participants self-reported their ADHD status and traffic incidents, and the researchers did not have data on ADHD symptoms and severity. The researchers also could not ascertain whether road conditions during the self-reported events could have contributed to outcomes. The LongROAD project participants were disproportionately White with higher education and income levels, so the findings may not be generalizable to a wider group.
DISCLOSURES:
Thelma J. Mielenz, PhD, David W. Ebby, PhD, and Lisa J. Molnar, PhD, report receiving grants from the AAA Foundation for Traffic Safety. Carolyn DiGuiseppi, MD, MPH, PhD, reports receiving an honorarium from the AAA Foundation for Traffic Safety.
For more news, follow Medscape on Facebook, X, Instagram, and YouTube.
Source: Read Full Article