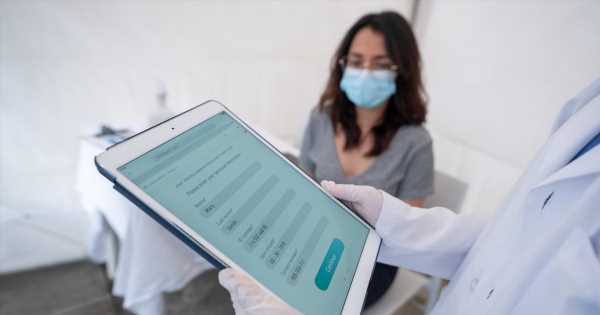 Healthcare technology company Aledade, which works with independent primary care providers to build tech-enabled accountable care organizations, has acquired AI-enabled value-based care analytics platform Curia. 
Before the acquisition, the Maryland-based company piloted Curia's technology, which uses AI to predict the likelihood of adverse outcomes, identify risk gaps and target proper care and engagement programs for patients. 
The pilot identified 8,000 patients with high mortality risk within two years, and Aledade worked with primary care providers in its network to enlist those patients in a comprehensive advanced care planning program. 
The acquisition will allow Aledade to utilize Curia's AI-based capabilities to expand its data gathering, provide more accurate data predictions and help enhance primary care workflows. 
The public benefit corporation also said it's added over 450 primary care providers to its network for 2023, which now includes over 1,500 independent primary care practices and health centers. 
"We launched Aledade with the goal of building a healthcare system that works better for patients, practices and all of society," Dr. Farzad Mostashari, CEO and cofounder of Aledade, said in a statement. "The team at Curia is drawn by that same mission and our work with them has proven that, together, we're going to make a real and lasting impact for the practices we serve and their patients."
THE LARGER TREND
In January 2022, Aledade made its first acquisition, purchasing Iris Healthcare, an advance care planning solutions platform, which became part of Aledade's health services unit dubbed Aledade Care Solutions. 
Months after the acquisition, the company announced it garnered $123 million in a Series E funding round, bringing the startup's valuation to $3.1 billion. A year prior, the value-based company closed a $100 million Series D funding round, and in 2020, at the height of the pandemic, scored $64 million in Series C funding.
Other players in the value-based primary care provider space are Pearl Health and UpStream Healthcare.
More regional news
Dawn Health, Novartis partner to develop chronic condition management tools
Study: Deidentifying wearable data may not be enough to protect privacy
Mark Cuban Cost Plus Drug Company partners with diabetes management platform
Source: Read Full Article