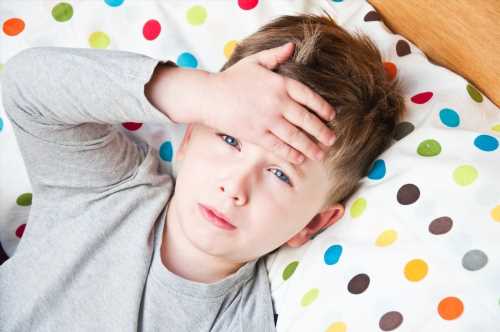 *Important notice: Research Square publishes preliminary scientific reports that are not peer-reviewed and, therefore, should not be regarded as conclusive, guide clinical practice/health-related behavior, or treated as established information.
In a recent study posted to the Research Square* preprint server, an international team of researchers review current literature to understand the association between severe acute respiratory syndrome coronavirus 2 (SARS-CoV-2) infections, abnormal neuroimaging manifestations, and neurological symptoms among individuals under the age of 18.
Drug Discovery eBook
Compilation of the top interviews, articles, and news in the last year.
Download a free copy
Study: Association of SARS-CoV-2 Infection with Neurological Symptoms and Neuroimaging Manifestations in the Pediatric Population: A Systematic Review. Image Credit: alekso94 / Shutterstock.com
Background
The clinical presentation of the coronavirus disease 2019 (COVID-19) varies widely across individuals, ranging from asymptomatic or mild to severe cases involving acute respiratory distress syndrome (ARDS), pneumonia, and multi-organ complications.
Emerging evidence suggests that the thrombogenic reactions and cytokine storm that develop during acute COVID-19 contribute to psychiatric and neurological complications, with a high incidence of intracerebral hemorrhage and ischemic stroke.
While many studies have investigated the neurological complications associated with acute SARS-CoV-2 infections among adults, COVID-19 manifestations among children have largely been asymptomatic or mildly symptomatic and not require hospitalization.
However, emerging evidence indicates that systemic symptoms such as secondary inflammatory responses, which are collectively known as multisystem inflammatory syndrome in children (MIS-C), are being observed among children with acute COVID-19. While MIS-C is rare, it is associated with a high incidence of neuroimaging abnormalities and neurological complications. Nevertheless, the extent of central nervous system (CNS) complications associated with SARS-CoV-2 infections in children remains unclear.
About the study
In the present study, researchers review peer-reviewed literature on neurological symptoms and abnormal manifestations during neuroimaging associated with COVID-19 in individuals below the age of 18 with a laboratory-confirmed SARS-CoV-2 infection. The reviewed studies included case-control studies, case reports, pilot studies, observational studies, cohort studies, clinical trials, randomized control trials, and other types of study designs.
The outcomes of the reviewed studies included computerized tomography (CT), positron emission tomography (PET), magnetic resonance imaging (MRI) scans, or neuroimaging through other modalities.
Studies that included unconfirmed SARS-CoV-2 infections or individuals with prior neurological comorbidities, were conducted on only animal models, or did not contain explicit reports on the findings of neurological scans or cognitive assessments were excluded, as were dissertations, abstracts, review articles, perspective papers, guidelines, and editorials.
The data from these studies were analyzed according to various criteria, including COVID-19 severity, the number of SARS-CoV-2-positive children exhibiting neurological symptoms or abnormal manifestations in the neuroimaging scans, as well as the type and time of occurrence of neurological complications.
Results
While the pediatric population, in general, experienced milder SARS-CoV-2 infections, 19 studies reported that 12.8% of the children who experienced severe COVID-19 requiring hospitalization suffered from neurocognitive impairments.
Of the patients who exhibited neurological abnormalities, 24.2% had MIS-C, 10.1% had neuroinflammatory manifestations such as acute disseminated encephalomyelitis, myelitis, encephalitis, meningitis, meningism, or meningoencephalitis, and 8.1% had encephalopathy.
Symptoms such as muscle weakness and drowsiness were more prevalent among children as compared to adolescents. Children also exhibited more irritability and agitation than infants.
The neurotropic abilities of SARS-CoV-2, in which the virus uses the angiotensin-converting enzyme 2 (ACE-2) receptor to enter neurons, is one of the hypothesized mechanisms through which COVID-19 is thought to cause neurological complications in the pediatric population.
Neurotropism is believed to disrupt intracellular neural homeostasis and the blood-brain barrier to ultimately cause inflammation. Inflammatory manifestations could also explain the predominant symptoms of seizures and headaches commonly reported in many of the studies.
The entry of SARS-CoV-2 through the olfactory tract or ACE-2 receptors may also disrupt the blood-brain barrier, thereby exposing the immune system to antigens from the CNS.
The researchers also discussed similarities between COVID-19 and disorders related to demyelination, such as Guillain-Barré Syndrome. Neuronal molecular mimicry of COVID-19 antigenic factors may enable interactions between SARS-CoV-2 and myelin autoantigens to ultimately cause neuronal damage.
One study that explored persistent complaints of functional impairments among adolescent COVID-19 patients reported PET scans depicting a pattern of hypermetabolism in the medial temporal lobes and the olfactory gyrus that extended into the cerebellum and pons. Similar results were observed in adult long COVID patients.
Conclusions
Although COVID-19 manifestations were largely mild among children and adolescents, a significant proportion of pediatric COVID-19 patients experienced MIS-C. Furthermore, encephalopathy and neuroinflammatory manifestations were moderately common among these patients.
There remains an urgent need for more longitudinal studies to understand the age-related heterogeneity of COVID-19-associated neurological complications in the pediatric population.
*Important notice: Research Square publishes preliminary scientific reports that are not peer-reviewed and, therefore, should not be regarded as conclusive, guide clinical practice/health-related behavior, or treated as established information.
Journal reference:
Preliminary scientific report. Kwan, A. T. H., Al-Kassimi, K., Portnoff, J. S., et al. (2023). Association of SARS-CoV-2 Infection with Neurological Symptoms and Neuroimaging Manifestations in the Pediatric Population: A Systematic Review. Research Square. doi:10.21203/rs.3.rs-2653722/v1. https://www.researchsquare.com/article/rs-2653722/v1
Posted in: Child Health News | Medical Research News | Medical Condition News | Disease/Infection News
Tags: Acute Disseminated Encephalomyelitis, Acute Respiratory Distress Syndrome, Adolescents, Angiotensin, Angiotensin-Converting Enzyme 2, Blood, Brain, Central Nervous System, Children, Coronavirus, Coronavirus Disease COVID-19, CT, Cytokine, Demyelination, Drowsiness, Encephalitis, Encephalomyelitis, Encephalopathy, Enzyme, Guillain-Barré Syndrome, Imaging, Immune System, Inflammation, Intracellular, Intracerebral Hemorrhage, Ischemic Stroke, Laboratory, Magnetic Resonance Imaging, Meningitis, Muscle, Myelin, Myelitis, Nervous System, Neuroimaging, Neurological Disease, Neurons, Pneumonia, Positron Emission Tomography, Receptor, Research, Respiratory, SARS, SARS-CoV-2, Severe Acute Respiratory, Severe Acute Respiratory Syndrome, Stroke, Syndrome, Tomography, Virus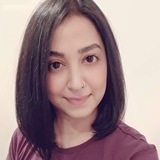 Written by
Dr. Chinta Sidharthan
Chinta Sidharthan is a writer based in Bangalore, India. Her academic background is in evolutionary biology and genetics, and she has extensive experience in scientific research, teaching, science writing, and herpetology. Chinta holds a Ph.D. in evolutionary biology from the Indian Institute of Science and is passionate about science education, writing, animals, wildlife, and conservation. For her doctoral research, she explored the origins and diversification of blindsnakes in India, as a part of which she did extensive fieldwork in the jungles of southern India. She has received the Canadian Governor General's bronze medal and Bangalore University gold medal for academic excellence and published her research in high-impact journals.
Source: Read Full Article