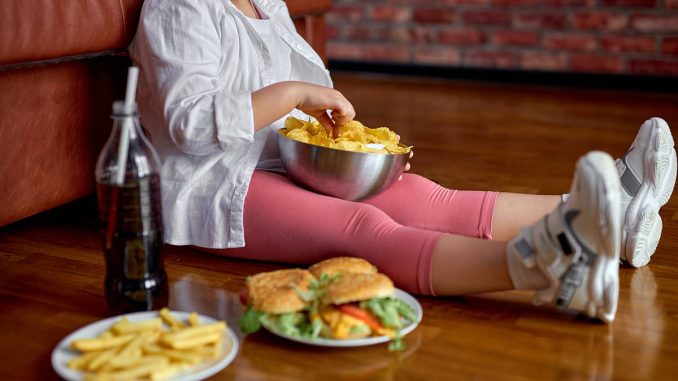 Boredom eating starts when you're FOUR as study finds kids eat 79% more when they're not entertained
 Young children eat 79 per cent more calories when they are bored, study shows
Researchers from Aston University asked 119 parents about feeding practices
Children as young as four eat more when they're bored, according to new research.
A new study has shown that young children eat 79 per cent more calories when they are bored, compared to when they are in a neutral mood.
Researchers from Aston University in Birmingham asked 119 parents about the feeding practices that they used with their child and about their child's temperament.
Children aged four and five took part in a series of everyday scenarios where their mood was assessed – one of which was boring.
They were given a standard meal and asked to indicate when they were full.
Children aged four and five took part in a series of everyday scenarios where their mood was assessed – one of which was boring
Analysis revealed children who were feeling bored ate an extra 94 calories when they were already full, compared to children in a neutral mood who ate just 53 calories extra.
They also discovered that if parents reported using food to soothe their child's emotions often, and if their child was highly emotional, the child ate five times more calories when feeling bored.
Dr Rebecca Stone, who led the research, said: 'If children are eating this many more calories during one instance of boredom induced in a laboratory (a four-minute period), given that boredom is a commonly experienced emotion in children, the potential for excess calorie intake in response to being bored across one day, one week, or one year, is potentially very significant in a food abundant environment.'
She said the experience of boredom is important in the development of a child's sense of self and creativity, and does not recommend that children could or should avoid being bored.
Instead, she suggests that children need to learn to experience boredom without turning to food and that parents could try to divert their child's attention away from food when feeling bored.
Professor Claire Farrow, who also worked on the study, said: 'It is commonly assumed that children tend to turn to food when bored and that some children are more likely to do this than others.
'This is the first study to experimentally test this in the laboratory. Whilst there do appear to be individual differences between children in terms of their eating when bored, it is helpful to know that the feeding practices that adults use around food might shape the likelihood of this happening.
'Although it is tempting to use food as a tool to comfort children, research suggests that emotional feeding might lead to greater emotional eating in the future.
'It is important that parents and caregivers are aware that this short-term fix could create future challenges.'
The findings were published in the journal Food Quality and Preference.
WHAT SHOULD A BALANCED DIET LOOK LIKE? 
Meals should be based on potatoes, bread, rice, pasta or other starchy carbohydrates, ideally wholegrain, according to the NHS
• Eat at least 5 portions of a variety of fruit and vegetables every day. All fresh, frozen, dried and canned fruit and vegetables count
• Base meals on potatoes, bread, rice, pasta or other starchy carbohydrates, ideally wholegrain
• 30 grams of fibre a day: This is the same as eating all of the following: 5 portions of fruit and vegetables, 2 whole-wheat cereal biscuits, 2 thick slices of wholemeal bread and large baked potato with the skin on
• Have some dairy or dairy alternatives (such as soya drinks) choosing lower-fat and lower-sugar options
• Eat some beans, pulses, fish, eggs, meat and other proteins (including 2 portions of fish every week, one of which should be oily)
• Choose unsaturated oils and spreads and consuming in small amounts
• Drink 6-8 cups/glasses of water a day
• Adults should have less than 6g of salt and 20g of saturated fat for women or 30g for men a day
Source: NHS Eatwell Guide  
Source: Read Full Article