Can artificial intelligence transform public health nutrition?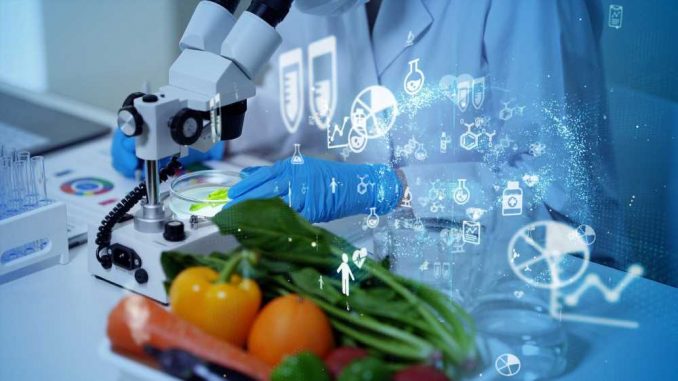 In a recent editorial published in the Nutrients Journal, researchers described the applications of artificial intelligence (AI) to population well-being and nutrition.
Study: Artificial Intelligence Applications to Public Health Nutrition. Image Credit: metamorworks/Shutterstock.com
Background
Public health research covers a wide range of topics, from studying the effects of government measures such as taxing soda and nutritious food subsidies to examining how climate change and economic conditions affect food choices and accessibility.
In a well-connected world, fresh approaches and technologies are being developed to solve the issue of correctly monitoring nutritional intake on a broad scale.
Nutrition research has increasingly relied on artificial intelligence and machine learning models to comprehend, diagnose, forecast, and explain data. The capabilities and use of artificial intelligence have increased at an unparalleled rate.
Machine learning-based algorithms and exponential increases in processing capacity have fueled rapid progress and infiltrated and transformed a wide range of human endeavors and societal sectors. Based on training data, machine learning can enable a computer system to create an algorithm to translate input information into a specific output.
About the editorial
In the present editorial, researchers present AI's potential in public well-being and nutrition.
Use of artificial intelligence for public welfare and nutrition
Public welfare and nutrition take the lead in the overall fields of wellness and disease prevention, distinguishing itself from individual-level nutritional research.
The latter dives deeply into the intricacies of individual-level nutritional requirements, metabolism, and inheritance. In contrast, public welfare and nutrition are concerned with understanding and influencing the eating habits of whole populations rather than individual dietary needs and genetic predispositions.
AI's promise in public welfare and nutrition is being fulfilled in various novel ways. Artificial intelligence models have proved useful in visualizing and evaluating food surroundings and detecting places with restricted availability of nutritional foods, which are commonly referred to as "food deserts."
Machine learning algorithms are additionally used to forecast the consequences of future policy measures, such as the impact of certain subsidies or taxation on population food patterns.
On a larger level, artificial intelligence techniques have aided in monitoring worldwide food networks, ensuring food security, and predicting future disruptions caused by climate change.
AI enables tools to generate and analyze massive amounts of data, including satellite images of agricultural areas and online debates about dietary patterns, to enhance public welfare and nutritional interventions.
Limitations of using artificial intelligence
There are serious concerns about artificial intelligence technologies that should not be neglected. Data security is critical, and any artificial intelligence-based public health initiative must guarantee that community and individual rights are respected.
Another key issue is bias; the accuracy of algorithms used in machine learning tools depends on the training data, and any prejudice in the training dataset might result in biased outputs, exacerbating existing health inequities.
While artificial intelligence and machine learning models are strong modeling tools, failing to apply thorough and well-thought-out modeling procedures can lead to erroneous findings and ethical and bias problems.
The community must capitalize on AI's benefits and devise novel methods to reduce its possibly negative consequences. It is a time of partnership between innovation and healthcare, and by collaborating, it can be guaranteed that artificial intelligence is a tool for positive change in improving nutritional health worldwide.
Conclusions
Overall, the editorial highlighted the application of artificial intelligence in the fields of public welfare and nutrition. The potential uses of artificial intelligence in population health and nutrition are numerous, and present research may just scrape the outer limits of what might be feasible.
In public welfare and nutrition, artificial intelligence is used to map and evaluate food environments, identify locations with restricted access to healthy foods, and anticipate the impact of policy actions on population eating patterns.
The abundance of data, along with AI's expanding capabilities, provides a plethora of unexplored opportunities. Researchers must think outside the box to leverage the potential of artificial intelligence to encourage better diets and enhance the nutritional state at the community level.
In the coming years, AI-powered models might anticipate the nutritional demands of entire areas according to soil quality, climate, and socioeconomic factors, supporting policymakers in determining food priorities.
AI tools could be used to track worldwide food patterns, detect novel trends, and assist public health professionals in drafting solutions faster. AI systems could even collaborate across nations to standardize nutritional requirements so that an identical message reaches everyone.
Journal reference:
An, R.; Wang, X. (2023) Artificial Intelligence Applications to Public Health Nutrition, Nutrients 2023, 15, 4285, doi: https://doi.org/10.3390/nu15194285. https://www.mdpi.com/2072-6643/15/19/4285
Posted in: Device / Technology News | Medical Science News | Medical Research News | Medical Condition News
Tags: Artificial Intelligence, Climate Change, Food, Genetic, Healthcare, Machine Learning, Metabolism, Nutrients, Nutrition, Public Health, Research, Taxation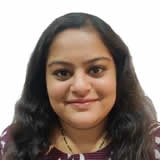 Written by
Pooja Toshniwal Paharia
Dr. based clinical-radiological diagnosis and management of oral lesions and conditions and associated maxillofacial disorders.