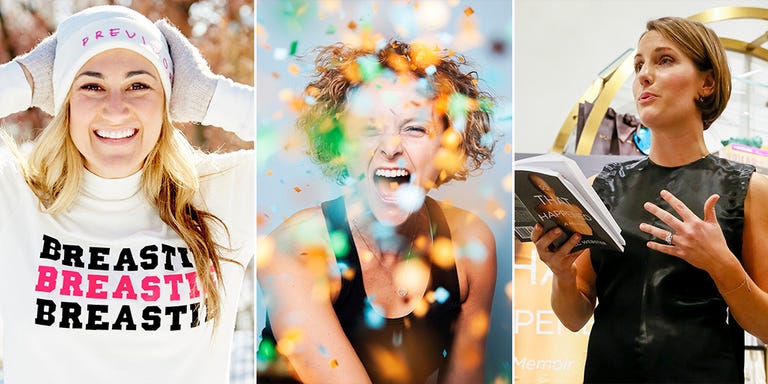 The "C" word is something no one wants to hear.
But these cancer survivors and previvors (those with a predisposition to cancer, but who haven't had the disease) made the most of their life-changing diagnoses.
For some, cancer was the wake-up call they needed to pursue their dreams, while for others it taught them the importance of self-care. The lessons they learned are pretty damn inspiring.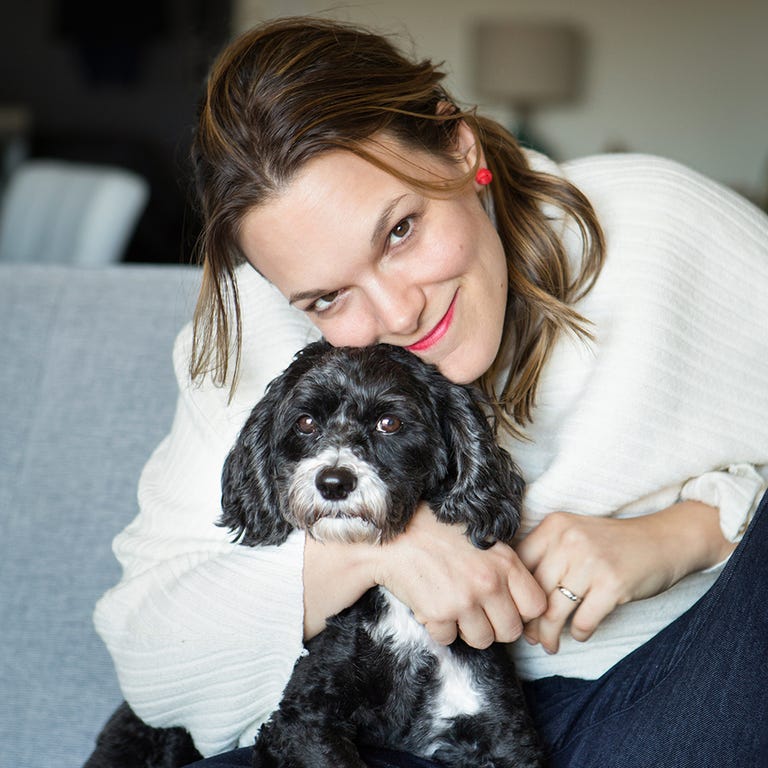 Rachel Waring
It created a new business venture.
Type of cancer: Hodgkin's lymphoma
Diagnosed at age: 14
Time in remission: 26 years
"The grit to reverse my cancer diagnosis rested on the resilience I had developed while going through treatment. If I can make it through cancer, I can figure out this tangled mess it left me with. A preventive and holistic health approach worked so well for me that once I poked my head up from cubicle land, I thought…'I didn't survive cancer to live out my days here!' Flash forward several years later and after much training and education, I connected the dots to create Truce with Food, my own holistic healing process to support other health rebels. And this unlocked the most surprising cancer gift: the capacity to be with both the pain and joy of the human experience and to help others make something beautiful out of their health challenges." —Ali Shapiro, 39
alishapiro.com
Insatiable podcast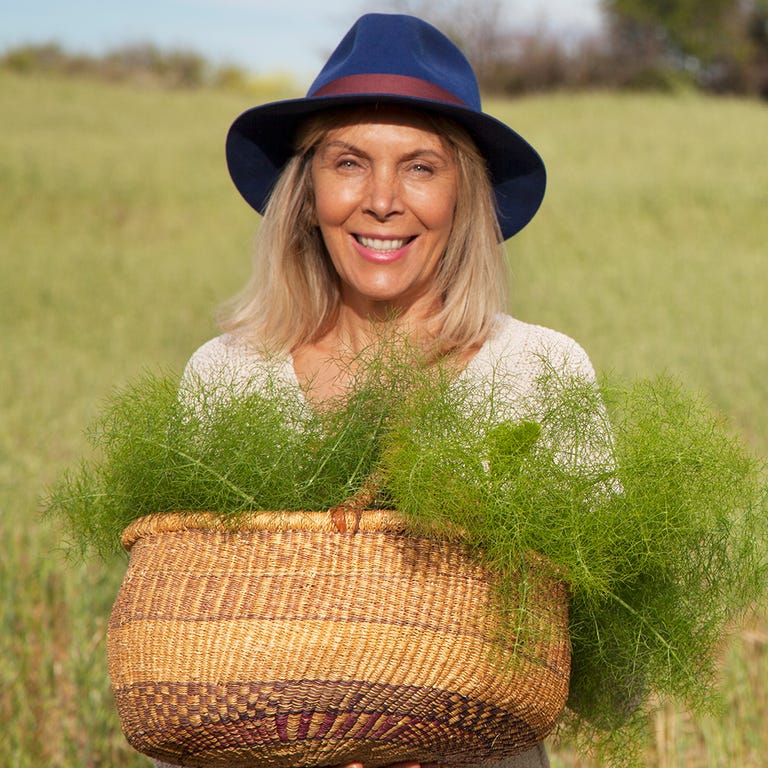 Valerie Grandury
It motivated me to take risks.
Type of cancer: Metastasized breast cancer
Diagnosed at age: 45
Time in remission: Cancer-free for 14 years
"Having cancer is life-changing, your whole world crumbles in pieces. For me, it was also the opportunity for a a new life. All of a sudden the clock is ticking, you can't postpone creating what you want for yourself anymore… So cancer allowed me to dare like I never did before, reinvent everything, and become more of the person I wanted to be." —Valerie Grandury, 59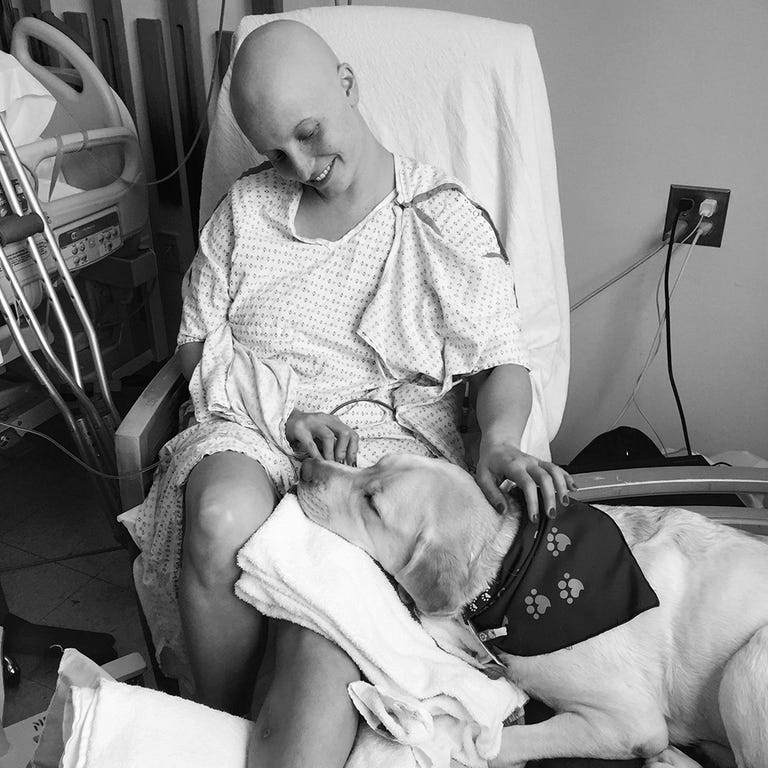 Laura Wagstaff
It taught me to prioritize myself.
Type of cancer: Synovial sarcoma
Diagnosed at age: 31
Time in remission: 3 years
"After overcoming my rare synovial sarcoma soft tissue cancer, my life has 100 percent improved. I learned how to prioritize myself, to listen to my gut more, to be patient, to have perspective, and what spirituality is all about. My life now is filled with so much more appreciation and gratitude for our incredible bodies, [and] armed with the mindset that you can do anything, including the belief that one can heal from the inside-out. I finally understand what everyone means when they talk about self-love and self-worth. If I hadn't reached those low lows, I don't think I would be able to have found these high highs." — Laura Wagstaff, 34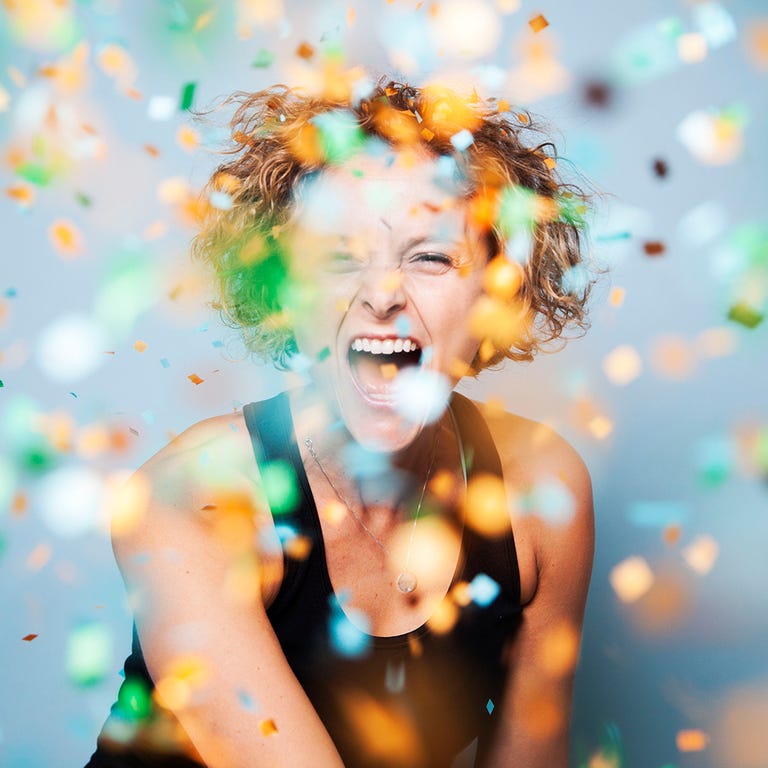 Lauren Chiarello
It introduced me to a new community.
Type of cancer: Hodgkin's lymphoma
Diagnosed at age: 23
Time in remission: 9 years
"I squeeze the juice out of each day. I surround myself with life-lovers. I understand how the power of community can lift you up and carry you through challenging times. Compassion for others is so important for our shared humanity, and kindness is a beautiful way to bring compassion to life." —Lauren Chiarello, 34
Instagram: @chichilifenyc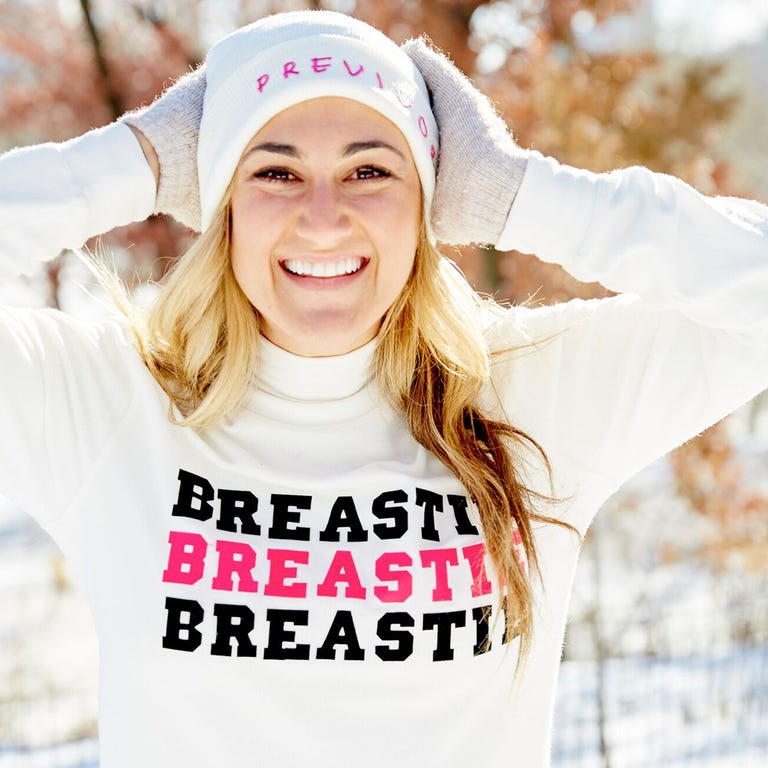 .
It gave me a newfound voice.
Type of condition: BRCA gene mutation
Diagnosed at age: 22
"Though I wouldn't wish the BRCA mutation on even my worst enemy, finding out I carry this genetic mutation has led me to meet some of the most amazing women. It altered my career path from being an Emmy award-winning TV producer to co-founding a nonprofit, and being able to travel the world to help women find the love and support they need. I have found my calling and myself, and through my preventative double mastectomy, I have found my voice and a new appreciation for my body. The woman I am today is far better due to my ability to overcome my risk of breast cancer and I am forever appreciative to finally recognize that I am enough, a realization I may never have come to without this experience. " —Paige More, 26
Instagram: @paige_previvor
paigeprevivior.com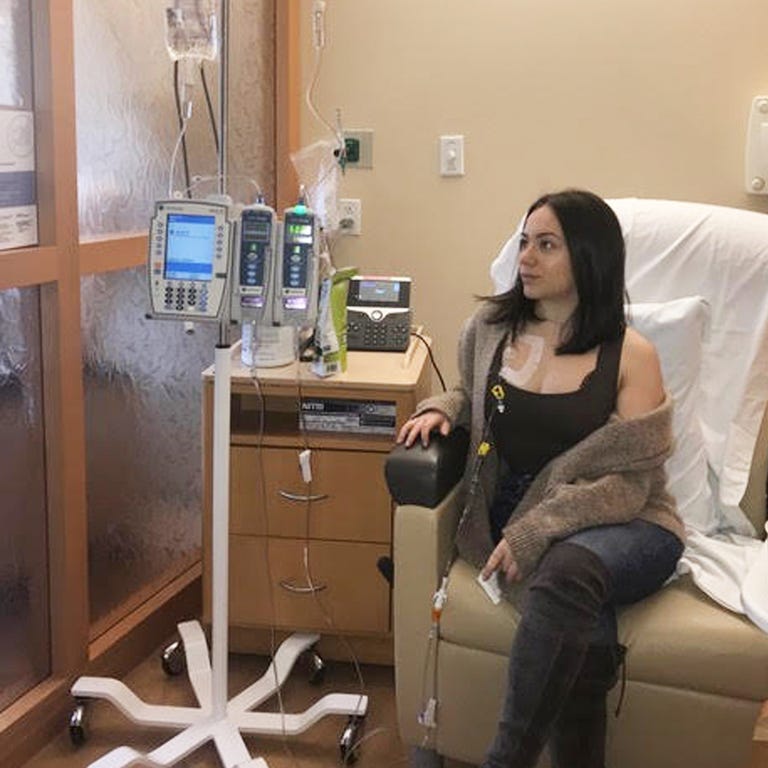 .
It changed my relationship with food and exercise.
Type of cancer: Hodgkin lymphoma
Diagnosed at age: 23
"Never in my wildest dreams or nightmares did I think cancer would allow me to finally take control of what was haunting me most — my relationship with my body. I discovered the keto diet during treatment and it changed my perspective and my relationship with food. I no longer run in the mornings because I feel like I must but rather because I find comfort in the ability to do so and genuine enjoy it again. Since starting treatment, I've managed to sprint better and be in the healthiest mental state I have been in in years." —Michelle Kaner, 23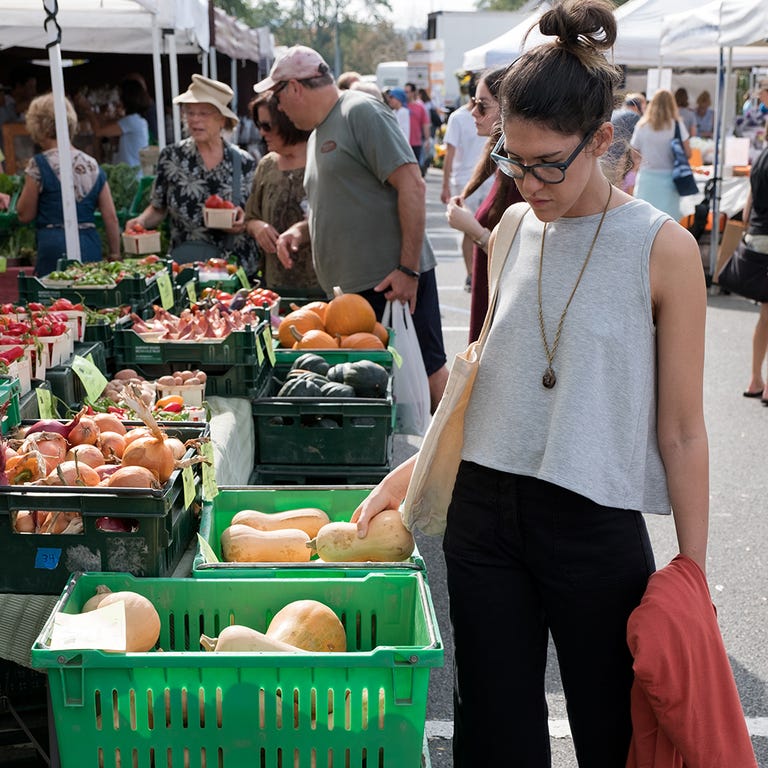 Ian Warren
It gave me permission to slow down.
Type of cancer: Mycosis fungoides, a form of cutaneous t-cell lymphoma
Diagnosed at age: 29
"After getting over the initial shock from my diagnosis, I quickly started to evaluate how I was spending my time and energy. I decided to shut down my business and focus on supporting my own health and wellbeing… while sharing what I learned with others. I have learned so much about the medical system, and how to advocate for myself …my cancer was misdiagnosed for over two years! I've found natural remedies to support my healing journey because my diagnosis is chronic. I finally started taking weekends off, eating foods that serve my body, and listening to my gut. I am so grateful to be able to share with others the importance of self-care, how to advocate for yourself, and how the hustle is not your only option. Sometimes it takes a lightbulb moment to get off the hamster wheel and really dive into what serves you." —Sara Weinreb, 30
Instagram: @saraweinreb
saraweinreb.com
newsletter: The M List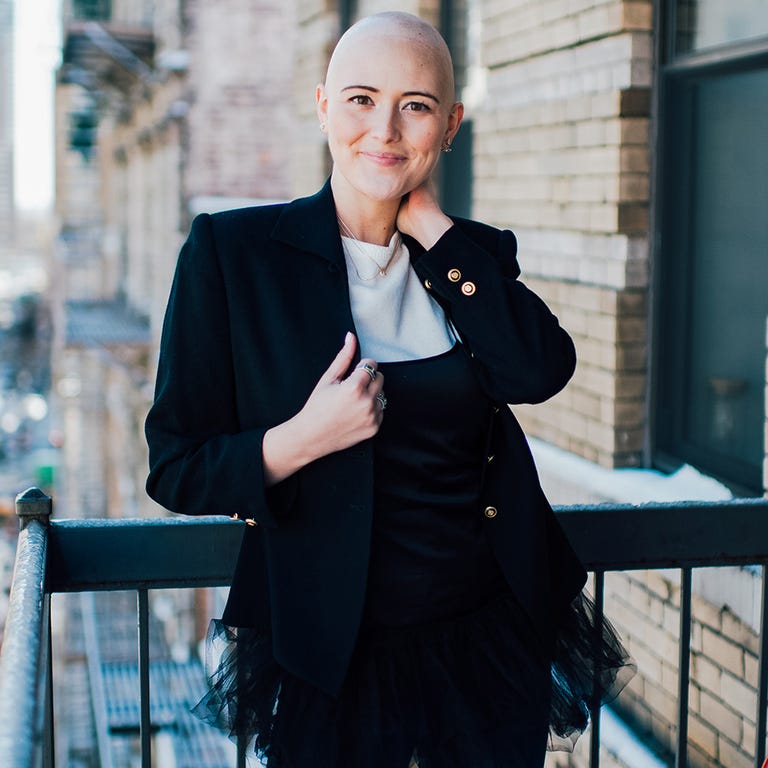 .
It introduced me to spirituality.
Type of cancer: Synovial sarcoma
Diagnosed at age: 24
Remission time: 11 months
"Before I was diagnosed with synovial sarcoma at age 25, I was living a fast-paced lifestyle where I consistently burnt myself out, saying 'yes' to every assignment and opportunity, taking everything for granted, and never truly living in the moment. My cancer gave me new eyes—a new zest and gratitude for the tiniest of things. I slowed down, started to embrace spirituality, became a wellness advocate, and above all, I had the introspective alone time to truly figure out the life that I wanted to live…not what the people around me or what my ego wanted. Overall, I am more present, mindful, loving, and fulfilled than ever before." —Kara Ladd, 25
Instagram: @boundlessbykara.com
boundlessbykara.com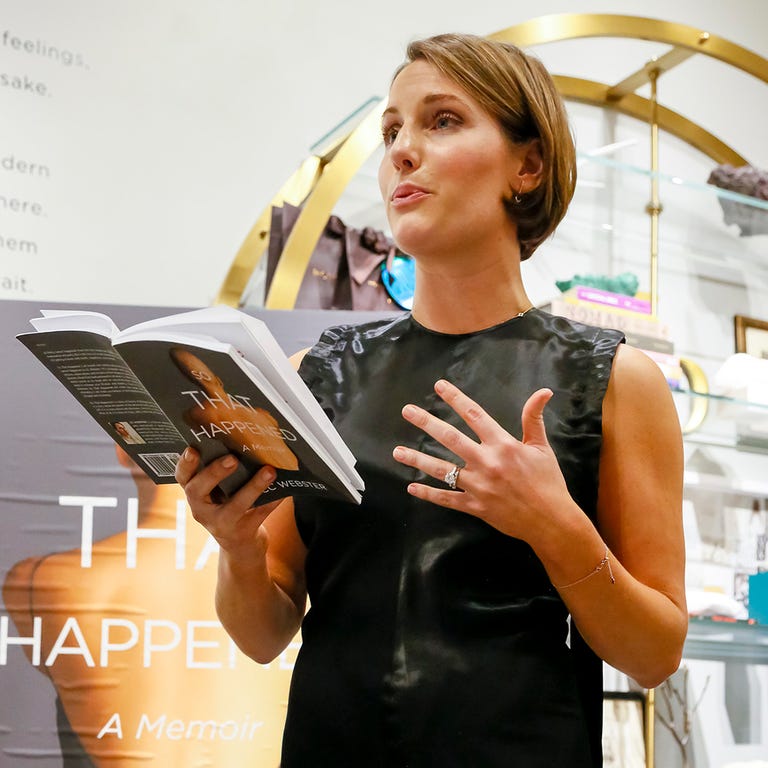 .
It gave me a sense of purpose.
Type of cancer: Hodgkin's lymphoma
Diagnosed at age: 29
Remission time: 1 year and 10 months
"Cancer taught me that the limits to our strength and, ultimately our lives, are but thin, imaginary lines. Out of necessity, cancer had me pivot away from the life I had carefully planned and sent me on a blind, hell-bent quest to find happiness, purpose, and balance…and a world opened up to me that was even better than I could have ever imagined… or built myself for that matter. But the thing is, you don't have to have a life-threatening diagnosis to find this. For those who are brave enough to follow their gut, drive by their passion, and refuse to suffer the sedentary, know that a world is waiting for you that you just can't believe exists." —CC Webster, 31
Instagram: @ccwebsmarrone
Facebook: @thisiswebsterworks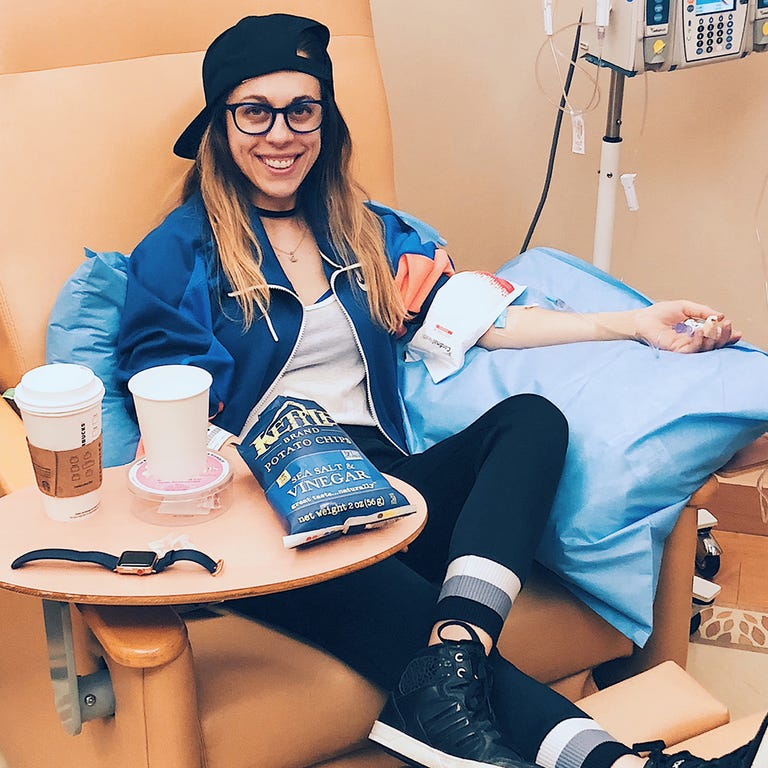 .
It taught me to be proud of myself.
Type of cancer: Breast cancer
Diagnosed at age: 30
"Cancer is scary and there are moments where I am frustrated and mad that at 30 years old I have to go through a double mastectomy, and then eight rounds of chemotherapy. But cancer has taught me more than any other life experience could. I've learned how to have a deeper connection with my mind and body, and it's taught me how to actually be proud of myself in realizing my strength, both physically and mentally. I now have a new perspective in life that some don't find in their lifetime. Every moment good or bad is precious because its living… that is priceless." —Danielle Tropsa, 31
Instagram: @wears_trops
wearstrops.com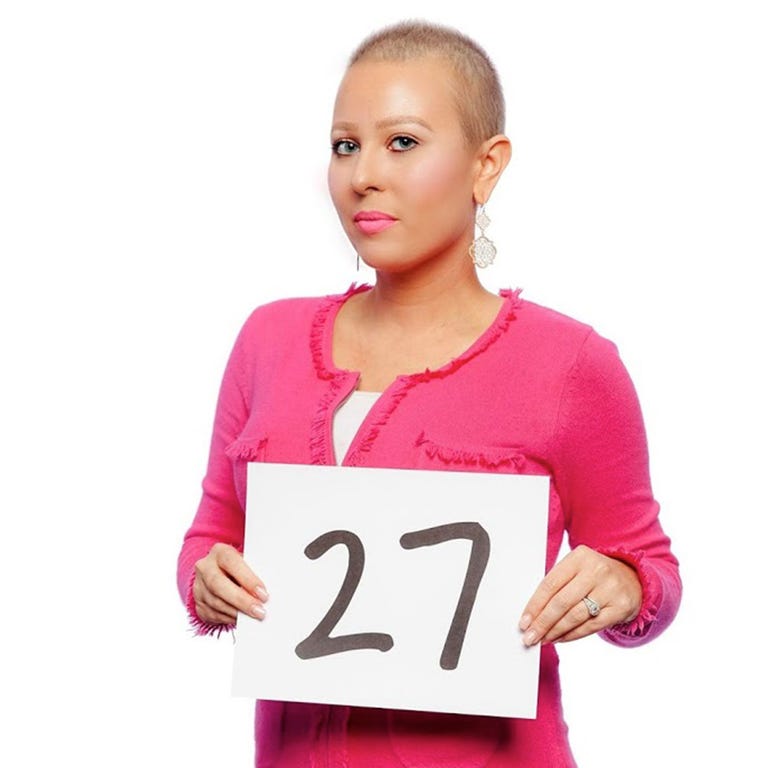 Anna Crollman
It helped me confront my fears.
Type of cancer: Breast cancer
Diagnosed at age: 27
Time in remission: 2.5 years
"Cancer temporarily destroyed my plans for the future, but it helped me find new direction in life. My diagnosis forced me to confront my insecurities and fears in order to heal myself through medical treatment and mentally. I am now immensely proud of the woman that I have become and how I use my experience and passion to inspire other women facing adversity to thrive with strength, confidence, and style." –Anna Crollman, 30
Instagram: @mycancerchic
mycancerchic.com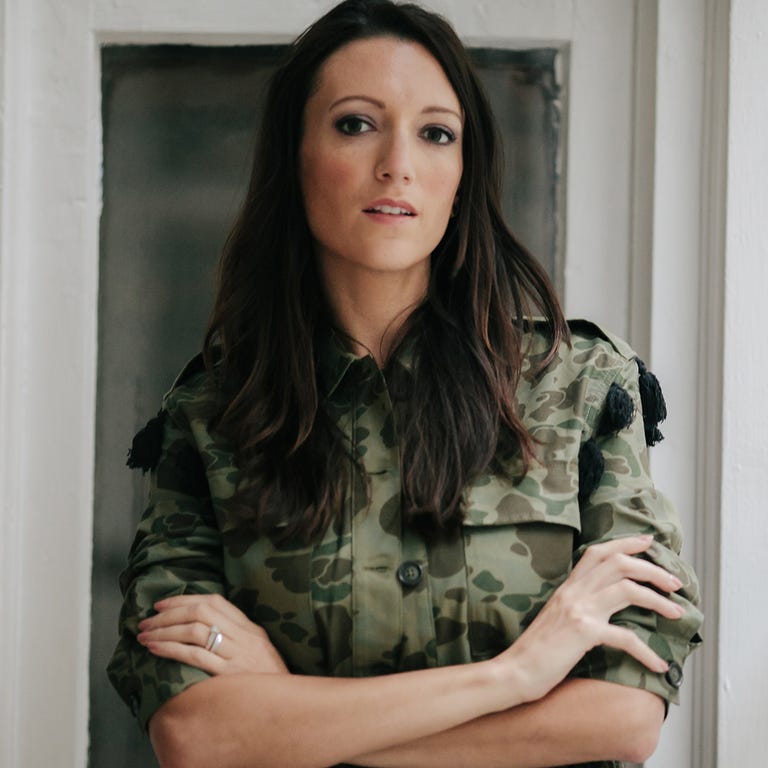 .
It made me more confident.
Type of cancer: Breast cancer
Diagnosed at age: 35
"Cancer has actually made me more confident. I feel like I used to second guess myself all the time in business and my personal life. Cancer taught me that I'm a pretty tough cookie that can handle way more than I thought… and do it with humor, grace, and style. Sorry, cancer but you actually don't get to have the last word on this." — Tiffany Dyba, 36
tiffanydyba.com
tiffversuscancer.com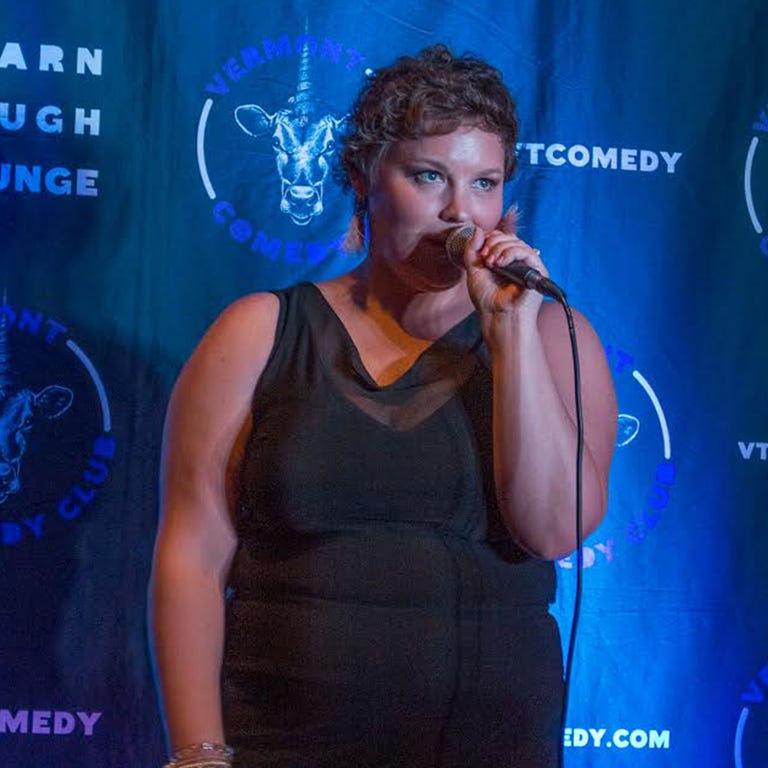 .
It created a legacy.
Type of cancer: Breast cancer
Diagnosed at age: 35
"Even before cancer, I was a lover of life. But cancer helped me to enjoy my present moments and embrace my hopes and dreams now. My stage IV breast cancer is terminal until they find a cure, but I've chosen to look on the bright side. I've started a blog and non-profit called Maggie's Bright Side where I offer a free cancer card for people living with cancer so that they can get discounts at local businesses to improve their spirit and financial well-being. I prioritize filling my own cup so that I can fill the cups of others and this has allowed me to show my children that you can thrive in the face of adversity… this is the legacy that I want to leave for my family." —Maggie Vanduyn, 38
maggiebrightside.com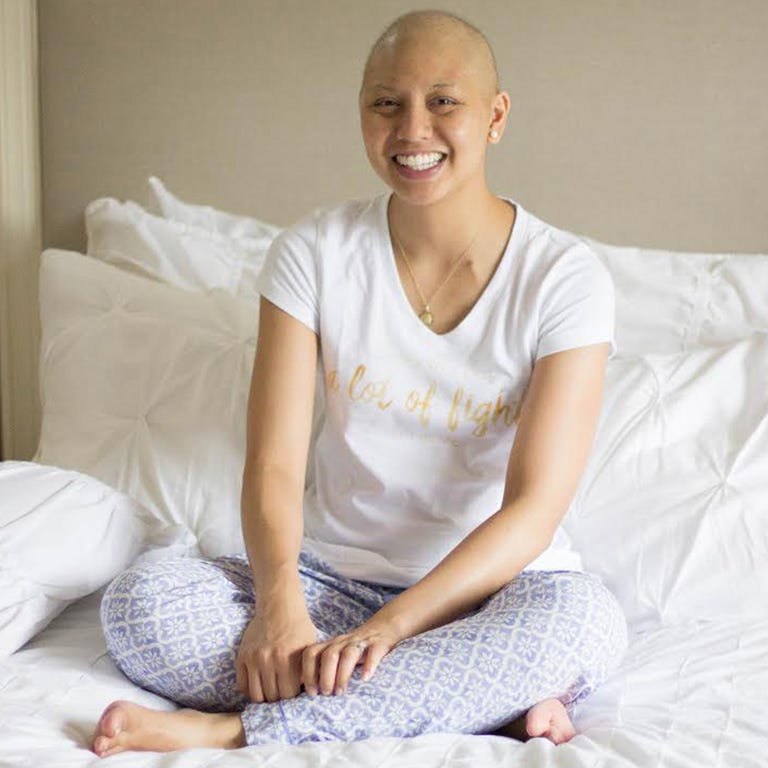 .
It taught me the importance of self care.
Type of cancer: Breast cancer
Diagnosed at age: 27
Time in remission: 3 years
"As awful as it is to have cancer, there were so many silver linings. I now know how to really take care of myself and learn to put myself first. Now, I fully understand the importance of self-care and healing. It's not selfish at all to take care of my physical and mental health. Through this, I found my strength and feel more confident and powerful than ever. It gave me the opportunity to spend more time with the people I love, do the things I love, and make amazing lifestyle changes. Because of cancer, I now live my very best life." —Rach DiMare, 30
Instagram: @rdulay
rdsobsessions.com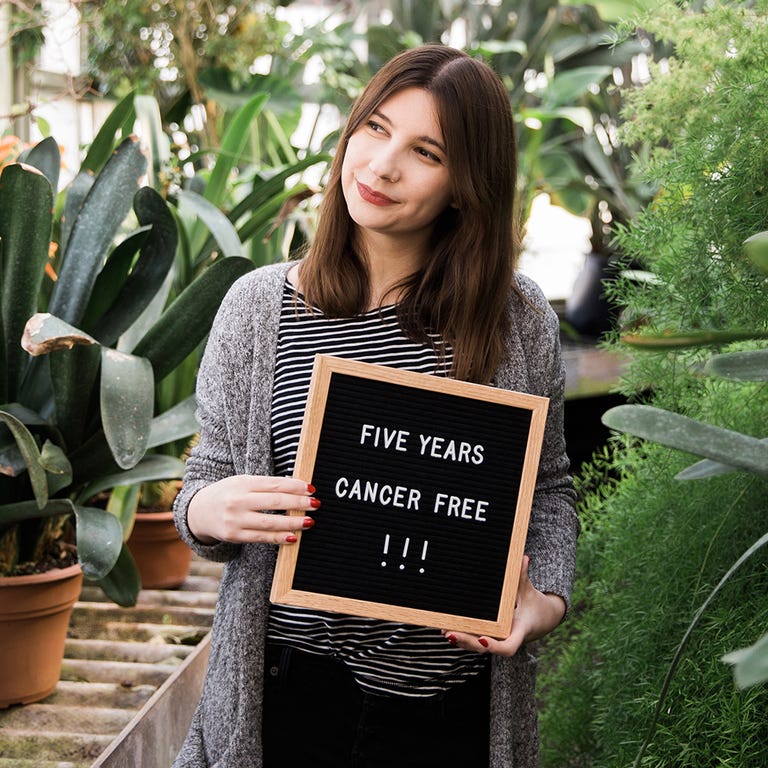 .
It made me conscious of my mental health.
Type of cancer: Colon cancer
Diagnosed at age: 25
Time in remission: 5 years
"Experiencing cancer and treatment surprisingly made me a happier person. I lived with a lot of anxiety and stress before I was diagnosed and I ignored my mental health. It forced me to pay more attention to my thoughts and feelings and to really put myself first. Since then, I've made self care and personal growth priorities in my life, and I feel more balanced and fulfilled than I ever have before." —Jen Rudy, 30
Instagram: @jen.rudy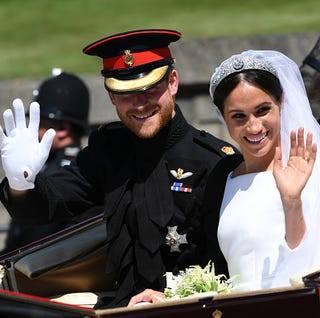 Source: Read Full Article