In a recent article published in the United States (U.S.) Centers for Disease Control and Prevention's (CDC) Morbidity and Mortality Weekly Report, a team of researchers discussed the medical countermeasures and clinical considerations for treating severe manifestations of Mpox.
​​​​​​​Report: Interim Clinical Treatment Considerations for Severe Manifestations of Mpox — United States, February 2023. ​​​​​​​Image Credit: CI Photos / Shutterstock
Background
The Mpox virus belongs to the same genus (Orthopoxvirus) as the Variola virus, the etiological agent of smallpox, and is a zoonotic virus. Mpox has largely been endemic to Africa, but in early 2022, there was a global outbreak with widespread Mpox cases from North America and Europe, which was linked to Mpox clade IIb. During this outbreak, Mpox was prevalent primarily among men who have sex with men, and most immunocompetent patients experienced only mild rashes and lesions.
However, immunocompromised individuals, such as those with advanced human immunodeficiency virus (HIV) infections, experienced severe manifestations, including extensive mucosal lesions affecting the oral, genital, urethral, and rectal regions, ocular lesions, myopericarditis, and neurological complications. This report discussed the findings from studies on animal models and medical countermeasures used to treat other Orthopoxvirus infections to present interim clinical considerations to treat severe Mpox cases.
Medical countermeasures
Current medical countermeasures for Orthopoxvirus infections include antivirals such as brincidofovir, tecovirimat, trifluridine ophthalmic solution, and cidofovir, and vaccinia immune globulin intravenous (VIGIV).
The recommendations of brincidofovir, VIGIV, and tecovirimat are based on studies using animal models and infections of orthopoxviruses such as vaccinia, variola, Mpox, rabbitpox, and ectromelia through the respiratory route. In addition, Trifluridine ophthalmic solution and cidofovir were seen to be effective in treating other viral infections. Before the global Mpox outbreak in 2022, all four antivirals had been used to treat sporadic outbreaks of Mpox. VIGIV was primarily used to treat smallpox before the eradication of the disease in 1980 and later used to address adverse reactions that arose after administering vaccines containing replicating vaccinia virus.
Although brincidofovir is available for single-patient emergency use through the authorization of the Food and Drug Administration (FDA), VIGIV and tecovirimat are administered through the Investigation New Drug protocols from the CDC, and trifluridine and cidofovir are commercially available, there is no data on whether these treatments are effective in treating Mpox of any severity. Therefore, the CDC recommends extensive clinical trials for the treatment of Mpox using these medical countermeasures.
Drug Discovery eBook
Compilation of the top interviews, articles, and news in the last year.
Download a free copy
Patients with severe Mpox could face complications such as hemorrhagic disease, necrotic lesions, obstructive lymphadenopathy and edema, sepsis, and extradermatologic manifestations of Mpox, such as encephalitis, ocular lesions, and pulmonary nodules. Furthermore, patients who do not have severe symptoms might still be at risk of infecting immunocompromised individuals, which could cause complications such as edema or strictures requiring medical procedures such as colostomy and urethral catheterization. Therefore, the report recommended medical countermeasures irrespective of the immune status of the patient.
Treatment approach
The report stated that while treating Mpox patients, coinfections such as herpes simplex, molluscum contagiosum, syphilis, and varicella zoster should be considered in the decision-making process. Additionally, all pre-existing conditions that could immunocompromise the patient should be evaluated, and HIV tests should be administered.
While the medical countermeasures might aid the immune system in fighting the infection by reducing viral replication and, in the case of VIGIV, providing passive immunity, none of these are virucidal, and therefore, improving immune function is imperative for recovery. However, measures to optimize immune function, such as temporarily suspending immunomodulatory therapies, reducing chemotherapy doses, and promptly administering antiretroviral medications, could aid recovery. The report provides detailed information on each medical countermeasure's efficacy, safety, and mechanism of action.
Clinical considerations
The report included comprehensive information on the manifestations of severe Mpox and the recommended treatments and management options. Ocular Mpox infections could manifest as redness, pain, drainage, lesions in and around the eye, periorbital swelling, and in severe cases, could lead to vision loss. Conjunctivitis, blepharitis, and keratitis are also associated with ocular manifestations of Mpox. Trifluridine ophthalmic solution can be used as a prophylactic and treatment for ocular manifestations, and tecovirimat treatment should also be considered.
Neurological complications such as myelitis and encephalitis could also occur. Symptoms such as head, neck, or back pain, seizures, changes in mental status, and focal deficits could indicate neurological manifestations of Mpox. Medical countermeasures and immunomodulatory treatments such as steroids or plasmapheresis should be considered while weighing the risks and benefits of immunosuppressive therapy.
Myopericarditis might present as dyspnea, chest pain, or palpitations, and treatment consists of systemic medical countermeasures and intubation or urinary catheterization in some cases. Other complications associated with the spread of lesions in mucosal regions and other organs, such as the liver, brain, lungs, gastrointestinal tract, and adrenal glands, might also occur in severe Mpox cases, especially in immunocompromised patients. Systemic medical countermeasures and interventions to optimize immune function are recommended for such cases.
Conclusions
Overall, this comprehensive CDC report provided information on the various medical countermeasures currently available to treat Mpox and recommended treatment approaches and clinical considerations for the treatment of severe Mpox manifestations.
Journal reference:
Rao, A. K., Schrodt, C. A., Minhaj, F. S., Waltenburg, M. A., Cash-Goldwasser, S., Yu, Y., Petersen, B. W., Hutson, C., & Damon, I. K. (2023). Interim Clinical Treatment Considerations for Severe Manifestations of Mpox — United States, February 2023. MMWR. Morbidity and Mortality Weekly Report, 72(9), 232–243. https://doi.org/10.15585/mmwr.mm7209a4
Posted in: Medical Science News | Disease/Infection News | Healthcare News
Tags: Antiretroviral, Back Pain, Blepharitis, Brain, Catheterization, Chemotherapy, Chest Pain, Colostomy, Conjunctivitis, Dyspnea, Edema, Efficacy, Encephalitis, Eye, Food, Gastrointestinal Tract, Herpes, Herpes Simplex, HIV, Immune System, immunity, Immunodeficiency, Immunomodulatory, Keratitis, Liver, Lungs, Lymphadenopathy, Molluscum Contagiosum, Mortality, Mpox, Myelitis, Neck, Pain, Plasmapheresis, Respiratory, Sepsis, Smallpox, Syphilis, Vaccinia Virus, Virus, Vision Loss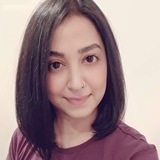 Written by
Dr. Chinta Sidharthan
Chinta Sidharthan is a writer based in Bangalore, India. Her academic background is in evolutionary biology and genetics, and she has extensive experience in scientific research, teaching, science writing, and herpetology. Chinta holds a Ph.D. in evolutionary biology from the Indian Institute of Science and is passionate about science education, writing, animals, wildlife, and conservation. For her doctoral research, she explored the origins and diversification of blindsnakes in India, as a part of which she did extensive fieldwork in the jungles of southern India. She has received the Canadian Governor General's bronze medal and Bangalore University gold medal for academic excellence and published her research in high-impact journals.
Source: Read Full Article