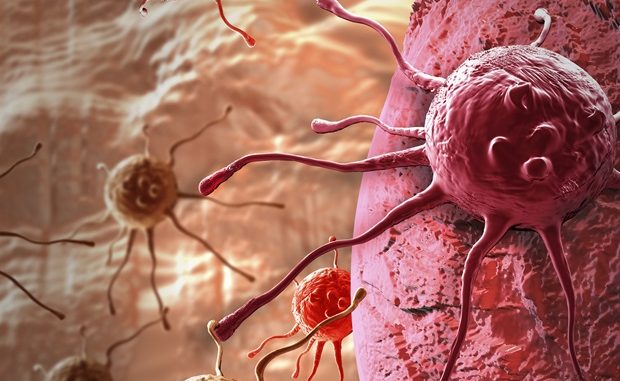 Twenty years ago, Kentucky had the highest colorectal cancer incidence and mortality rates in the U.S., as well as the second-lowest colorectal cancer screening rate.
In collaboration with several major cancer groups, the Kentucky Cancer Consortium (KCC), housed at the University of Kentucky Markey Cancer Center, took action to make colorectal cancer screenings more accessible for Kentuckians.
Today, thanks to the coordinated efforts of state agencies and organizations, these dire statistics have turned around. Since 2002, colorectal cancer screenings have doubled in Kentucky, which has led to a more than 30% decrease in incidence and mortality rates.
What we've seen happen with colorectal cancer rates in Kentucky over the past two decades is truly a public health success story. It goes to show that significant change can happen when we work together and coordinate our efforts."

Thomas Tucker, Ph.D., UK Markey Cancer Center's senior director for cancer surveillance
The KCC is funded by the Centers for Disease Control and Prevention and composed of more than 100 state agencies and organizations that work together to reduce Kentucky's cancer burden.
In the case of colorectal cancer, one of the most effective ways to reduce the burden is through increased screening. Because colonoscopies involve finding precancerous lesions and removing them before they turn into cancer, most cases of colorectal cancer are considered preventable. Screenings also allow physicians to find cancer at an earlier stage when it is more treatable.
The KCC and partners' collaborative efforts inspired an initiative to encourage primary care physicians to recommend and schedule colorectal cancer screenings. It also brought about two successful Kentucky bills: the first, approved by the state legislature in 2002, requires all health insurers in Kentucky to cover the cost of screening for age-eligible patients; the second, passed by the state General Assembly in 2008, established the Kentucky Colon Cancer Screening Program to screen uninsured age-eligible patients and educate the public about the importance of being screened.
These initiatives helped move the state's colorectal cancer screening rates from 49th to 20th in the nation.
"The results have saved thousands of lives," said Tucker. "To put it into perspective, today, 650 fewer Kentuckians are diagnosed and 270 fewer die from colorectal cancer each year than in 2001."
Cancer Research eBook
Compilation of the top interviews, articles, and news in the last year.
Download a free copy
The Kentucky Cancer Program (KCP) has worked together with KCC to increase screening rates by fostering community colon cancer screening programs.
The statewide program administered by UK and the University of Louisville operates through a team of cancer control specialists working from 14 regional offices throughout Kentucky. The KCP specialists also organize and maintain a district cancer council to implement evidence-based interventions in their community.
"The KCP's success in increasing colorectal cancer screening rates is attributed to working within communities at the local level," said KCP-East Director Mindy Rogers. "As residents of the areas they serve, our specialists have an understanding of their communities and the particular barriers they face when it comes to cancer screenings, treatment and care."
Despite progress made, roughly a third of eligible Kentuckians still do not seek colorectal cancer screenings due to health, socioeconomic and education disparities. The KCP team is collaborating with community partners to identify resources that can help overcome barriers such as transportation and family care.
The KCC and KCP's work provides a model for addressing other cancer types, including lung cancer. The KCC Lung Cancer Network and the Kentucky LEADS (Lung Cancer Education Awareness Detection Survivorship) Collaborative, both housed at Markey, were created soon after lung cancer screening guidelines were approved in 2013. The groups are using a similar approach that has so far led to early success in screening rates and the passage of House Bill 219, which establishes a lung cancer screening program in the Kentucky Department for Public Health.
These successful statewide efforts to leverage the power of collaboration provide a promising path to changing the narrative of cancer in Kentucky.
"There's more work to do because the goal is to be ranked number one in the nation for screening rates," Tucker said. "But Kentucky has a number of barriers not faced by many other states and together, we've made some remarkable change in the face of these incredible challenges."
Posted in: Medical Condition News | Healthcare News
Tags: Cancer, Colon Cancer, Colorectal, Colorectal Cancer, Education, Lung Cancer, Mortality, pH, Primary Care, Public Health
Source: Read Full Article