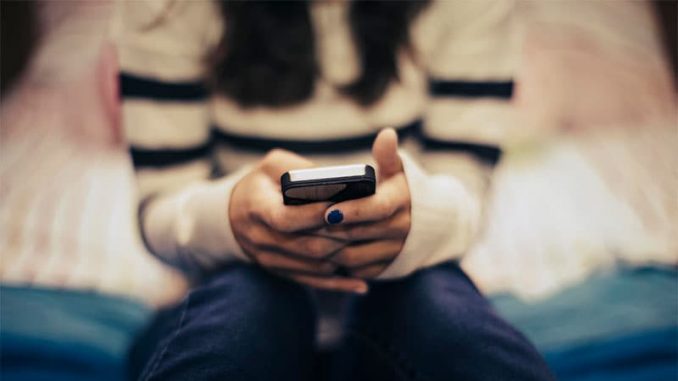 Several digital therapeutics (DTx) — evidence-based interventions delivered via mobile app or web-based platforms — could help patients with irritable bowel syndrome (IBS), according to a new review of available products.
These tools aren't widely used by gastroenterologists yet, but the market is expected to grow broadly during the next decade.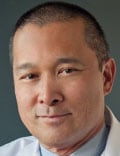 Dr William Chey
"Digital therapeutics make so much sense and solve so many access issues," co-author William Chey, MD, chief of gastroenterology at the University of Michigan in Ann Arbor, told Medscape Medical News. "Because of this, their promise could easily outstrip their substance. We need to hold digital therapeutics companies accountable for proper evidence of benefit, so patients and doctors don't end up chasing the latest shiny object."
The review was published online in the American Journal of Gastroenterology.

Understanding the Apps
IBS is most effectively treated with a combination of medications, diet changes, and behavioral interventions that are specific to the patient, the authors write. Cognitive behavioral therapy (CBT) and gut-directed hypnotherapy (GDH) have been effective at modifying behaviors and thought patterns, they add.
However, many gastroenterologists and their patients with IBS don't have easy access to the mental health services component of integrated gastrointestinal (GI) care. DTx may offer a solution.
The review by Chey and colleagues is intended to serve as a primer for gastroenterologists about the current generation of DTx that provide virtual behavioral health interventions. For each product, they include a description of its services, evidence supporting its use, and other key information.
Mahana IBS, made by Mahana Therapeutics, is an FDA-approved, prescription-only CBT program for adults with IBS. The maximum out-of-pocket cost is $90. The product includes 10 sessions over 12 weeks.
Available as a mobile app or web-based platform, Mahana IBS was validated in a randomized comparative effectiveness trial in a group of 558 patients, divided into three groups who received web-based CBT, phone-based CBT, or treatment as usual. Before treatment, the mean IBS Symptom Severity Score for the entire group was 265.
At 12 weeks, the control group had an average reduction of 52.9 points, while the phone-based therapy group had a reduction of 133.3 points, and the web-based therapy group had a reduction of 101.2 points. The average Work and Social Adjustment Scale (WSAS) decreased by an additional 3.5 points in the phone-based group and 3 points in the web-based group compared with the control group.
Zemedy, made by Bold Health, is a mobile app that provides virtual CBT through a chat bot for patients with IBS. It costs $19.49 per month or $154.99 per year. The app isn't FDA-approved and doesn't require a prescription.
The program includes six weekly psychoeducational modules with information about IBS and CBT, followed by CBT training modules. Users can chat with an automated system that provides computer-generated responses for support. A "flare module" supports patients when symptoms worsen.
Zemedy was evaluated in a crossover randomized controlled trial with 62 people in an active treatment group and 59 people in a waitlist control group. The app improved several measures, including self-reported IBS-quality of life, GI symptoms on the IBS rating scale, the Fear of Food Questionnaire, the Visceral Sensitivity Index, and the Depression Anxiety Stress Scale.
A larger clinical trial to validate the results is ongoing.
Regulora, made by metaMe Health, is an FDA-approved, prescription-only GDH program aimed at addressing abdominal pain related to IBS. The maximum out-of-pocket cost is $75. The protocols were developed by GI behavioral health researchers at the University of North Carolina at Chapel Hill. Available on a web-based platform or as a mobile app, the program includes seven sessions of 30 minutes each over 12 weeks.
Regulora was evaluated in a randomized comparative effectiveness trial of 362 patients who used either this program or an app focused on muscle relaxation. The primary endpoint was the proportion of patients with a 30% or more reduction in abdominal pain intensity, and although the researchers found no significant difference between them, there was some relief. In the GDH group, 31% of participants reported a 30% or greater reduction in abdominal pain intensity, and 45% experienced a 30% or greater improvement in the proportion of stools with normal consistency.
The complete results of the trial still need to receive formal peer review and publication in a scientific journal.
Nerva, made by Mindset Health, is a GDH program delivered by mobile app or web browser that costs $79.99 for 3 months. It isn't FDA-approved and doesn't require a prescription. The protocols were developed in collaboration with researchers from Monash University in Melbourne, Australia. The program features 6 weeks of daily sessions, psychoeducation readings, and breathing techniques.
Nerva was evaluated in an observational cohort study of 190 patients who completed all 42 sessions, typically within 2 months. About 64% responded to the program, with a 20 mm or greater symptom reduction on the Visual Analog Scale and median improvement of 33 mm. Participants also reported improvements in abdominal pain, bloating, dissatisfaction with stool consistency, flatulence, and nausea.
Results were reported as an abstract, and full findings from a formal randomized controlled trial aren't yet available.
Patient and Provider Benefits
Although DTx tools are still in the early stages of development and validation, they can improve patient care and add value to a gastroenterologist's practice, the authors write.
The products should undergo the same level of scientific rigor as pharmaceutical therapies, including randomized controlled trials in diverse patient groups, and patient data handling must be secure and transparent, the authors write. Cost analyses will be an important factor in clinical integration and adoption, they add.
"Change is inevitable, and the right change will bring benefits to providers and their patients," Chey said. "Don't be afraid of it, but do your due diligence before you embrace it. Our primer is intended to help providers conduct that due diligence."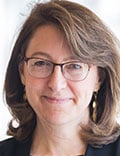 Dr Melissa Hunt
While behavioral healthcare is essential for many patients with IBS, there aren't enough therapists with GI knowledge to meet the demand, Melissa Hunt, PhD, associate director of clinical training in psychology at the University of Pennsylvania in Philadelphia, told Medscape Medical News. The population prevalence of IBS is 6%, which means about 18 million people in the United States need guidance, she said.
Hunt, who wasn't involved with this paper, has evaluated DTx options for patients with IBS, including the randomized controlled trial of Zemedy. Her research suggests that about 50% of IBS patients could benefit from self-help DTx.
"I get two to three new patient referrals a week and have a 6-month waitlist for my private practice," Hunt said. "DTx is a cutting edge, evidence-based way to address the gaps in service and meet the needs of this population."
The study didn't receive any funding. The authors disclosed research, consultant, and leadership relationships with several companies not related to this report. Hunt declared no relevant financial relationships.
Am J Gastroenterol. Published online February 16, 2023. Full text
Carolyn Crist is a health and medical journalist who reports on the latest studies for Medscape, MDedge, and WebMD.
For more news, follow Medscape on Facebook, Twitter, Instagram, YouTube, and LinkedIn
Source: Read Full Article