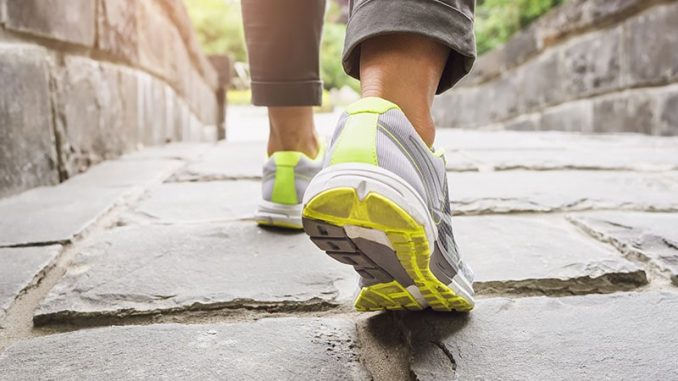 The study covered in this summary was published in medRxiv as a preprint and has not yet been peer reviewed.
Key Takeaways
In a study of Ugandan adults with noninsulin-treated type 2 diabetes, fasting plasma glucose was not meaningfully affected by prolonged walking.

The reliability of fasting glucose for monitoring glycemia is unlikely to be altered in patients who walk to the clinic.
Why This Matters
Fasting glucose is widely used to assess glycemic control in people living with diabetes in low-income countries because A1c and home glucose monitoring are often unaffordable.

In these settings, people with diabetes often walk long distances to receive healthcare, but little is known about the impact of walking on fasting glucose.
Study Design
A randomized crossover trial that compared change in glucose from baseline in the fasting state, assessed at two separate visits, between walking on a treadmill at 4.5 km/hour for 1 hour versus resting/not walking.

Participants were 45 noninsulin-treated adults with type 2 diabetes; most (77.8%) were treated with sulfonylurea, with or without metformin.
Key Results
Walking for 1 hour was not associated with changes in fasting glucose after 60 minutes of exercise or after an additional hour of rest.

Compared with the resting visit, glucose change from baseline (pre-intervention) with exercise was –0.15mmol/L (P = .48) and –0.10mmol/L (P = .64) at 60 and 120 minutes, respectively.

Glucose difference was similar across all other post-baseline timepoints.

Walking was not associated with differences in overall post-baseline glycemia.

In a mixed-effects model, there was no difference in glucose levels between visits (P = .67) over the 3 hours post-baseline, and the addition of exercise to the model did not explain further variability in glucose levels (P = .25).
Limitations
The authors did not provide study limitations.
Disclosures
Study funding: National Institute for Health and Care Research, UK.

Author disclosures: None.
This is a summary of a preprint research report, "The impact of prolonged walking on fasting plasma glucose in type 2 diabetes: A randomised controlled crossover study," by Anxious J. Niwaha, PhD, of the University of Exeter Medical School, UK, and the Medical Research Council/ Uganda Virus Research Institute and Uganda Research Unit, Entebbe, and colleagues. This study has not yet been peer reviewed.
Source: Read Full Article