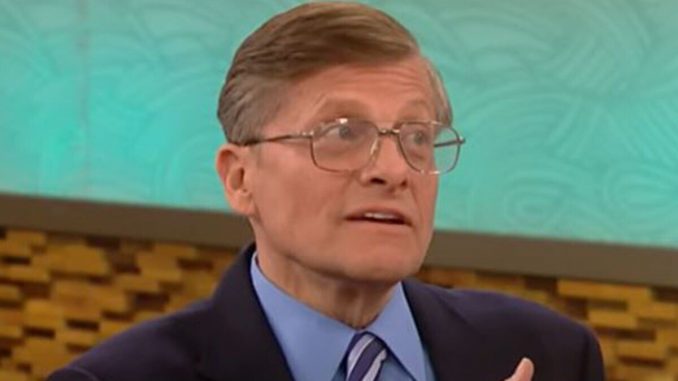 Doctor Oz examines the health risks of eating eggs
Over the years there has been much debate as to how healthy eggs are.
Concerns had been flagged over the amount of cholesterol they contain, putting some people at increased risk for deadly medical emergencies such as heart attacks and strokes.
Currently many health bodies state that up to seven eggs a week is considered "safe" for most people, while the Department of Health in the UK has placed no limit on how many you should eat.
However, one doctor has warned of another potential risk that comes from eating too many eggs.
Speaking on the Doctor Oz show in the US, Dr Michael Rozien – chief wellness officer at the Cleveland Clinic – explained how egg yolks contain high amounts of a substance called choline.
READ MORE Three signs to spot on your face that could be red flags for high cholesterol
"So yolks have great nutrition," he told Dr Mehmet Oz. "They have all the proteins you need, all the amino acids you need, they're wonderful.
"We worried about them because of this yellow stuff, the cholesterol.
"But we were worried for the wrong reason. What they really have is a lot of this choline.
"Now there is a hundred times more choline than in your favourite cup of kale, but choline is essential.
"It's essential for brain health and metabolism. So the big question is, was it a danger?"
Don't miss…
Lower cholesterol without excluding certain foods from your diet[INSIGHT]
Best desserts to enjoy if you have high cholesterol – and one to avoid[INFORMER]
Michael Mosley shares how to cook pasta so it lowers blood sugar and cholesterol[EXPERT]
Advert-free experience without interruptions.
Rocket-fast speedy loading pages.
Exclusive & Unlimited access to all our content.
He explained how an excess of choline can cause inflammation in the body.
Dr Rozien continued: "Well at the Cleveland Clinic, Stan Hazen and Wilson Tang did some beautiful research showing that it turns the bacteria inside you to produce TMA.
"And that TMA goes to your liver that causes inflammation in your arteries in your brain and in your kidney.
"So a little choline is absolutely essential but choline with egg yolks may be too much."
Dr Oz added that choline therefore can raise your risk for dangerous blood clots and associated problems.
"It [TMA] turns into this thing which can cause inflammation in blood vessels, which can lead to the formation of plaques," he told viewers. "That can narrow arteries."
How many eggs should we be eating?
If you are at risk for heart problems, strokes or blood clots, Dr Rozien advised that more than one egg a week might be too much.
He said: "So if you absolutely love yolks like our guest just mentioned, what do you do?
"Well, first of all, you should have at most one egg yolk a day.
"Now, the American Heart Association says, if you will [have eggs] one egg yolk or two egg whites a day, but I think it should be one a week if you will."
The Heart Foundation in New Zealand states that people who are at "increased risk of heart disease" can eat up to six eggs per week.
And the Mayo Clinic in the US says that "most healthy people" can eat up to seven eggs a week without affecting their heart health.
Whereas, in the UK, neither the NHS or Department of Health has set a limit on how many eggs you should eat.
One large egg contains around 140mg of choline.
According to the National Institutes of Health (NIH) in the US, men should consume around 550mg of choline a day, while women should have 425mg.
The NIH warns: "Getting too much choline can cause a fishy body odour, vomiting, heavy sweating and salivation, low blood pressure, and liver damage.
"Some research also suggests that high amounts of choline may increase the risk of heart disease."
Source: Read Full Article