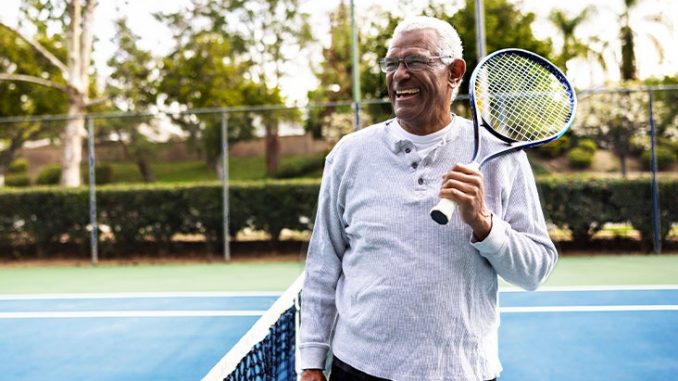 Aerobic exercise is nearly as effective at addressing erectile dysfunction (ED) as medications for the condition and is safe and less expensive, a new meta-study finds.
The greatest sexual performance gains observed in the study occurred for men with the most severe erectile dysfunction.
Erectile dysfunction is related to cardiovascular health and can be improved using the same forms of exercise that promote heart health.
The study is a meta-analysis of randomized, controlled studies, making its conclusions highly credible.
For men experiencing erectile dysfunction (ED), exercising regularly can be nearly as effective as ED medications, such as Viagra (sildenafil), in improving performance, according to a new meta-study. The authors say that the benefits of exercise include other sexual performance benefits as well.
The study found that men with the most severe ED improved the most with exercise.
Erectile dysfunction is measured according to the 30-point International Index of Erectile Function (IIEF-EF). Scores of 26 to 30 signify no ED, 22 to 25 mild ED, while scores of 17 to 21 constitute mild-to-moderate ED. Moderate ED aligns with a score of 11 to 16, and a score of 6 to 10 indicates severe ED.
In the meta-study, the mean improvement was 2.8 points on the IIIEF-EF scale. Exercise led to improvements of 2.3, 3.3, and 4.9 points for mild, moderate, and severe erectile dysfunction, respectively.
What distinguishes this meta-study is that its analysis is based on 11 randomized, controlled studies. Such studies are considered the gold standard in research.
The study is published in Oxford's Journal of Sexual Medicine.
Most common cause of erectile dysfunction
Urologist Dr. Mehran Movassaghi, who was not involved in the study, explained that cardiovascular health is closely tied to ED:
"[ED is] essentially like a 10-year prelude to potential cardiovascular decline. If you're having erectile issues at 30 or 40, the most important thing is not to get on Viagra or Cialis, but to get your lipid panel checked."
He explained that the same atherosclerotic disease that causes strokes and myocardial infarctions is the same condition that happens in the vasculature of the penis. However, because that vasculature is relatively small, its effect becomes evident and symptomatic far earlier.
"I kind of joke with my patients when I say, 'You can get a window into a man's heart by looking in his penis,'" noted Dr. Movassaghi.
"And you know, it's true in the sense that if they have a healthy erection, they likely have good cardiovascular health," he added.
He added that risk factors of cardiovascular disease such as high blood pressure, metabolic syndrome, dyslipidemia, and diabetes are also risk factors for ED.
Some men experience ED as a result of radical prostatectomies that may cause muscles to become damaged, causing ED. The single radical prostatectomy study included in the meta-study's analysis "was insufficient for us to adequately explore the influence of aerobic exercise in this subgroup of patients specifically," according to Dr. Larry E. Miller, the study's corresponding author.
ED treatment and medications
Most ED medications — including Viagra and Cialis — are PDE5, or phosphodiesterase 5, inhibitors. PDE5 inhibitors stop the action of an enzyme, phosphodiesterase 5, which enhances nitric oxide activity and allows the relaxation of smooth muscle in the penis. When smooth muscle is relaxed longer, this allows the penis to become engorged.
"Some patients cannot use PDE5 inhibitors due to medical contraindications or intolerance to side effects," Dr. Miller noted.
Dr. Movassaghi explained that such medications "don't just selectively work in the smooth muscle and the penis. They also work on the smooth muscles in different areas of the body." The result can be a precipitous drop in blood pressure, as well as "GERD, or gastric reflux disease because the lower esophageal sphincter that's in the esophagus is also under smooth muscle control."
Sinusitis may also occur with PDE5 inhibitors, as well as headaches.
At the same time, PDE5 medications are also prescribed to treat pulmonary hypertension, blood pressure in the lung vasculature.
More evidence of aerobic exercise's sexual benefits
"For years," said Dr. Miller, "exercise has been underutilized for ED treatment due to lack of research on its efficacy. But now we can confidently state aerobic exercise provides clinically meaningful improvements in erectile function."
Throughout the trials analyzed in the meta-study, there were differences in the amount of exercise assessed. However, said Dr. Miller, most involved aerobic activity for 30 to 60 minutes, three to five days a week.
These levels of physical activity align with both the American College of Sports Medicine (ACSM) and Centers for Disease Control and Prevention recommendations.
"Individuals who cannot achieve these goals should be as physically active as their abilities and conditions allow," said Dr. Miller.
Since ED is linked to cardiovascular health, the same types of physical activity that benefit the heart also contribute to a reduction in ED.
Dr. Miller pointed out that exercise benefits more than ED in terms of sexual performance, including improved libido, improved stamina, and improved self-confidence.
The authors of the study also found that, in addition to aerobic exercise, "exercises that target the pelvic floor, like Kegels, can also improve sexual stamina by improving muscle control, potentially leading to longer-lasting sexual activity and heightened orgasmic responses."
The study's clinical implications
"This study provides the first Level I evidence from a meta-analysis of randomized trials supporting the efficacy of aerobic exercise to improve erectile function," said Dr. Miller.
"Now physicians can confidently inform patients that engaging in regular aerobic activity is a proven approach backed by high-quality data from randomized studies."
He added that exercise should be a first-line intervention for ED since it is low risk, affordable, and available to people who will not or cannot take PED5 medications.
"This meta-analysis provides physicians the evidence needed to strongly encourage exercise as part of a comprehensive approach to managing erectile dysfunction."
Source: Read Full Article