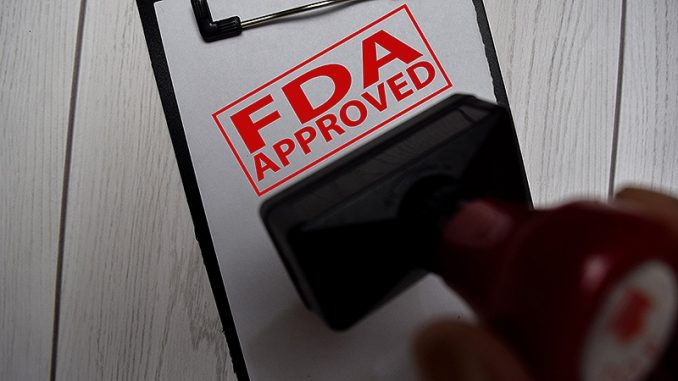 The US Food and Drug Administration (FDA) has approved zilucoplan (Zilbrysq, UCB) for the treatment of generalized myasthenia gravis (gMG) in adults who are antiacetylcholine receptor (AChR) antibody positive.
Zilucoplan is the first once-daily, subcutaneous, targeted C5 complement inhibitor for gMG for self-administration, the company said in a news release announcing approval.
gMG is a rare, chronic disease that affects almost 200,000 patients in the United States, the European Union, and Japan.
Patients with gMG can suffer a variety of symptoms, including drooping eyelids, double vision, and difficulty swallowing, chewing, and talking.
They can also experience severe life-threatening weakness of the respiratory muscles. In about 80% of patients, the condition progresses to generalized muscle weakness.
Clinically Meaningful Improvement
The FDA approval of zilucoplan for gMG was based on safety and efficacy results from the phase 3 RAISE study, published in The Lancet Neurology in May.
The study randomly allocated (1:1) 86 adult patients who were AChR antibody positive with gMG to receive daily subcutaneous injections of zilucoplan 0.3 mg/kg or placebo for 12 weeks.
"Zilucoplan treatment showed rapid and clinically meaningful improvements in myasthenia gravis-specific efficacy outcomes, had a favorable safety profile, and was well tolerated, with no major safety findings," the investigators reported.
The most common adverse reactions (≥10%) among patients with gMG were injection site reactions, upper respiratory tract infection, and diarrhea.
"For people with gMG, the unpredictable nature of the severity and frequency of symptoms can be debilitating and can have a substantial impact on many aspects of their day-to-day lives," lead investigator James F. Howard, MD, distinguished professor of neuromuscular disease, the University of North Carolina at Chapel Hill School of Medicine, said in the release.
"Zilucoplan demonstrated rapid improvements in gMG symptoms at Week 12, with differences seen as early as one week, and provides a new treatment option for a broad population of AChR antibody-positive gMG patients," Howard added.
In June, the FDA approved rozanolixizumab (Rystiggo), also from UCB, for the treatment of adults with gMG who are positive for AChR or anti-muscle-specific tyrosine kinase (MuSK) antibody, as reported by Medscape Medical News.
Rozanolixizumab is a subcutaneous-infused humanized IgG4 monoclonal antibody that binds to the neonatal Fc receptor, reducing the concentration of pathogenic IgG autoantibodies.
"This is an important development for the community because, with more FDA-approved treatments for generalized myasthenia gravis, physicians have additional tools to treat this disease in individualized ways that are the right fit for each individual patient," Samantha Masterson, president and CEO of the Myasthenia Gravis Foundation of America, said in the news release.
For more Medscape Neurology news, join us on Facebook and X.
Source: Read Full Article