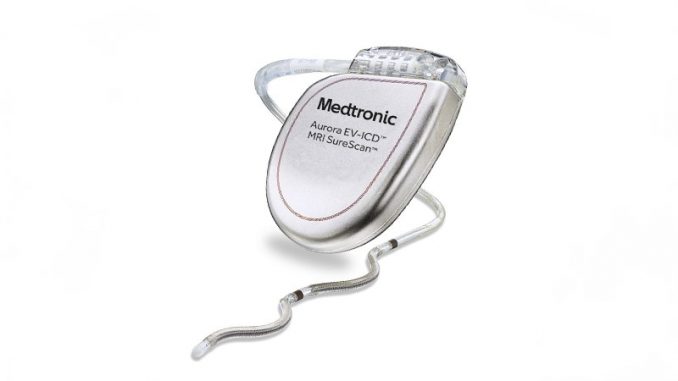 The US Food and Drug Administration has approved Medtronic's novel "extravascular" implantable cardioverter-defibrillator (Aurora EV-ICD) system, which uses a single lead implanted substernally to allow anti-tachycardia pacing and low-energy defibrillation while avoiding the vascular space for lead placement.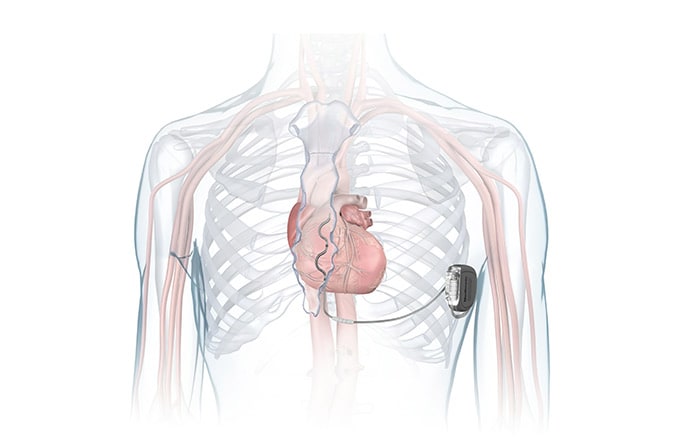 The Aurora EV-ICD system.
"The Aurora EV-ICD system is a tremendous step forward in implantable defibrillator technology," Bradley P. Knight, MD, medical director of electrophysiology at Northwestern Medicine Bluhm Cardiovascular Institute, said in a company news release.
"Placing the leads outside of the heart, rather than inside the heart and veins, reduces the risk of long-term complications, ultimately allowing us to further evolve safe and effective ICD technology," said Knight, who was involved in the pivotal trial that led to US approval.
The approval, which includes the system's proprietary procedure implant tools, was supported by results from a global pivotal study that demonstrated the safety and effectiveness of the system.
Results of the study were presented at the European Society of Cardiology (ESC) 2022 annual meeting
The study enrolled 356 patients who were at risk of sudden cardiac death and who had a class I or IIa indication for ICD. Participants were enrolled at 46 sites in 17 countries.
The device's effectiveness in delivering defibrillation therapy at implant (primary efficacy endpoint) was 98.7%, compared with a prespecified target of 88%.
There we no major intraprocedural complications, nor were any unique complications observed that were related to the EV ICD procedure or system compared to transvenous and subcutaneous ICDs.
Additionally, 33 defibrillation shocks were avoided by having anti-tachycardia pacing programmed "on."
At 6 months, 92.6% of patients (Kaplan-Meier estimate) were free from major system and/or procedure-related major complications, such as hospitalization, system revision, or death.
The Aurora EV-ICD system is indicated for patients who are at risk of life-threatening arrhythmias, who have not previously undergone sternotomy, and who do not need long-term bradycardia pacing.
The Aurora EV-ICD system is similar in size, shape, and longevity to traditional transvenous ICDs.
Medtronic said the Aurora EV-ICD system will be commercially available on a limited basis in the United States in the coming weeks.
For more news, follow Medscape on Facebook, X, Instagram, and YouTube.
Source: Read Full Article