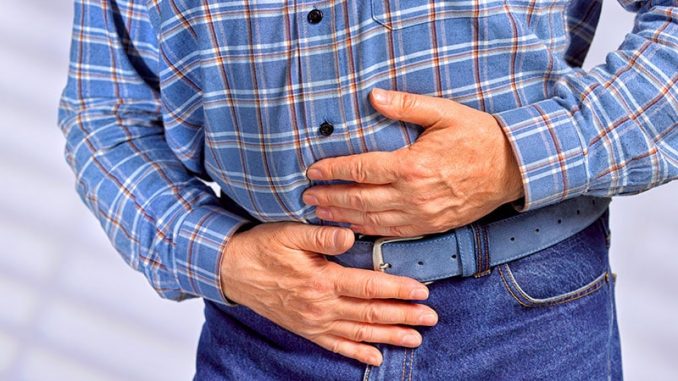 People taking semaglutide or liraglutide for weight management are at a higher risk for rare but potentially serious gastrointestinal issues, compared with those taking naltrexone/bupropion, according to a large epidemiologic study.
Patients taking either of these glucagon-like peptide-1 (GLP-1) receptor agonists had nine times an elevated risk for pancreatitis. They were also four times more likely to develop bowel obstruction and over 3.5 times more likely to experience gastroparesis.
The research letter was published online today in Journal of the American Medical Association.
Investigators say their findings are not about scaring people off the weight loss drugs, but instead about increasing awareness that these potential adverse outcomes can happen.
"Given the wide use of these drugs, these adverse events, although rare, must be considered by patients thinking about using them for weight loss," said lead author Mohit Sodhi, MSc, in a news release about the study. Sodhi is a graduate of the experimental medicine program at the University of British Columbia in Vancouver, and also a fourth-year medical student at UBC.
People taking a GLP-1 agonist to treat diabetes might be more willing to accept the risks, given their potential advantages, especially for lowering the risk for heart problems, said Mahyar Etminan, PharmD, MSc, the study's senior author and an expert in drug safety and pharmacoepidemiology at UBC. "But those who are otherwise healthy and just taking them for weight loss might want to be more careful in weighing the risk–benefit equation."
People taking these drugs for weight loss have an approximately 1%–2% chance of experiencing these events, including a 1% risk for gastroparesis, Etminan said.
Key Findings
The study included 4144 people taking liraglutide, 613 taking semaglutide, and 654 taking naltrexone/bupropion based on medical records between 2006 and 2020.
They included patients with a recent history of obesity but excluded those with diabetes or who had been prescribed another diabetes medication.
The use of GLP-1 agonists compared with naltrexone/bupropion was associated with an increased risk for pancreatitis (adjusted hazard ratio [HR], 9.09; 95% CI, 1.25 – 66.00), bowel obstruction (HR, 4.22; 95% CI, 1.02 – 17.40), and gastroparesis (HR, 3.67; 95% CI, 1.15 – 11.90).
The study also found a higher incidence of biliary disease, but the difference was not statistically significant (HR, 1.50; 95% CI, 0.89 – 2.53). The incidence of biliary disease (per 1000 person-years) was 11.7 for semaglutide, 18.6 for liraglutide, and 12.6 for naltrexone/bupropion.
Not the First Report of GI Issues
"This important paper confirms the safety signals hinted at in previous randomized controlled trials," said Carel Le Roux, MBChB, PhD, professor of metabolic medicine, Ulster University, and professor of experimental pathology at University College Dublin, Dublin, Ireland.
"The limitations of the paper are acknowledged but do not detract from the value of the robust data," Le Roux said. "Patients should be informed of the low risk of serious complications, such as pancreatitis, gastroparesis, and bowel obstruction, before they start semaglutide or liraglutide."
This is not the first report of GI issues associated with GLP-1 agonists, but it's one of the largest. Most reports have been anecdotal. The US Food and Drug Administration (FDA) announced on September 28 that it would require manufacturers to include a warning about gastrointestinal ileus on the Ozempic (semaglutide) label.
"The results from this study highlight how important it is that patients access these drugs only through trusted medical professionals, and only with ongoing support and monitoring," noted Simon Cork, senior lecturer in physiology, Anglia Ruskin University in Cambridge, England.
Cork added that "it's important to look at this in the proper context." Obesity significantly increases the risk for developing cardiovascular disease, type 2 diabetes, cancer, gallbladder disease, and stroke, risks that fall dramatically with clinically meaningful and sustained weight loss, he said.
"For the overwhelming majority of patients for whom these drugs are targeted (those with the most severe forms of obesity), the benefits of weight loss far outweigh the risks," Cork said.
The study was independently supported. Sodhi, Etminan, and Cork report no relevant financial relationships. Le Roux is a consultant and has received research funding and reimbursement of travel expenses from Novo Nordisk.
Damian McNamara is a staff journalist based in Miami. He covers a wide range of medical specialties, including infectious diseases, gastroenterology and critical care. Follow Damian on Twitter: @MedReporter.
For more news, follow Medscape on Facebook, X (formerly Twitter), Instagram, YouTube, and LinkedIn
Source: Read Full Article