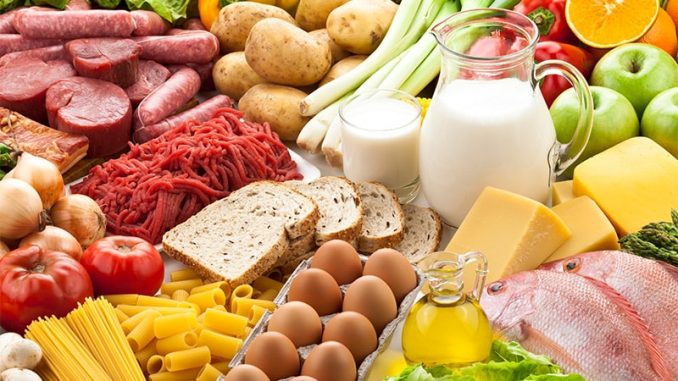 CHARLOTTE, NC — Some people with irritable bowel syndrome (IBS) could benefit from eliminating foods found to be problematic by a novel diagnostic tool, new research reveals.
The tool identifies increases in immunoglobulin G (IgG) antibody levels caused by food allergies, showing which offenders to remove from the diets of individual patients with IBS. Eliminating the problematic foods resulted in a significant difference on global measures of improvement and symptom relief, according to the prospective, multicenter, double-blind study.
The study's findings were presented at the American College of Gastroenterology (ACG) 2022 annual meeting in Charlotte, North Carolina, being held in-person and virtually.
Whether IgG-based elimination diets help patients with IBS is highly controversial, even though more than three quarters of patients relate their symptoms to eating a meal, coprimary study investigator William Chey, MD, professor of medicine and director of the GI Physiology Laboratory at the University of Michigan at Ann Arbor, told Medscape Medical News.
"This is one of the largest and most rigorous randomized, controlled trials to be done on an IgG-based elimination diet," Chey said.
The researchers chose the most common foods that caused IgG antibody levels to spike in previous IBS research.
Milk, corn, eggs, oats, onion, soybeans, walnuts, wheat, and chicken were most often removed from diets, said Anthony Lembo, MD, the other coprimary study investigator, a gastroenterologist at Beth Israel Deaconess Medical Center and professor of medicine at Harvard Medical School in Boston, Massachusetts.
Study Design
Even though food sensitivities are common among people with IBS, "outcomes following self-directed elimination diets are poor," the researchers note.
To determine if a novel, proprietary IgG panel (InFoods, Biomerica) could help improve IBS symptoms, Lembo, Chey, and colleagues studied 223 adults with IBS enrolled at six centers.
After a 2-week baseline, those who tested positive for one or more food allergies and who had an average daily IBS abdominal pain intensity score of 3 to 7.5 (on a scale of 1 to 10) were evaluated.
Participants were randomly assigned to a treatment diet group or a sham diet group for 8 weeks. Those in the treatment diet group were instructed to eliminate foods to which they tested allergic, while the sham diet group eliminated foods to which they tested negative. The groups were balanced in terms of how many foods were eliminated.
People in both groups reported bowel habits, bloating, and abdominal pain intensity scores daily. They also completed weekly assessments using the IBS Adequate Relief, Subject's Global Assessment of Relief (SGA), and Global Improvement Scale (GIS) instruments.
Symptom Improvement
Compared with baseline, the treatment group showed a greater drop in abdominal pain intensity (IBS-API) and bloating scores compared with the sham group, according to an intent-to-treat analysis at 8 weeks. However, these changes did not meet statistical significance.
However, participants in the treatment group experienced significant improvements on the SGA (P < .001) and GIS (P < .001).
One subgroup of patients, 149 people with non-IBS diarrhea, showed the greatest decrease in symptoms from baseline on the IBS-API (P = 0.014) and IBS-Bloating (P = 0.021) measures. They also reported the best improvements on the GIS (P < .001) and SGA (P < .001).
No significant adverse events were noted during the study.
The study offers "credible evidence that this IgG-based elimination diet provides benefit for overall symptoms in some patients with IBS — and this benefit seems to be most robust in patients with non-diarrhea IBS," Chey said.
The researchers note that the findings should help guide other studies.
"We need to repeat this study in a larger cohort of patients with IBS," Lembo said. "Also, the long-term impact of eliminating specific foods needs to be explored further."
An Unexpected Finding
Prior to this study, data suggested that diet modification based on a patient's IgG antibody response to foods could relieve IBS symptoms, Lin Chang, MD, told Medscape Medical News, when asked to comment.
"This study provides additional evidence that IgG food panels can provide overall relief of IBS symptoms at least in some patients, but with a less robust effect on abdominal pain and bloating," added Chang, vice chief of the Division of Digestive Diseases at UCLA Health in Los Angeles, California.
"It is a little unexpected to see a greater benefit in non-IBS-D patients," she said. "I would have expected a greater benefit in IBS-D."
Chang also noted that more studies are needed.
For more information, see the "AGA clinical practice update on the role of diet in irritable bowel syndrome: Expert review," authored by Chey, Chang, and colleagues.
The study was independently supported. Chey has reported being a consultant for Biomerica, as well as AbbVie, Allakos, Alnylam, Arena Pharmaceuticals, Commonwealth Diagnostics International, Gemelli Biotech, Ironwood Pharmaceuticals, ISOThrive, Nestle, Phathom Pharmaceuticals, Progenity, Redhill, Urovant Sciences, and Vibrant Pharma, as well as being a consultant and receiving grant/research support from QOL Medical and Salix Pharmaceuticals, and owning stock options in GI OnDEMAND, ISOThrive, and Modify Health. Lembo has reported being a consultant for Alkermes, Arena, Bayer, Gemelli Biotech, Ironwood, OrphoMed, Salix, Shire, Takeda Pharmaceuticals, and Vibrant, as well as being an advisor for Vibrant and owning stock options in Bristol-Myers Squibb and Johnson & Johnson. Chang has reported no relevant financial relationships.
ACG 2022. Abstract #B0274. ACG Presidential Poster Award. Presented October 24, 2022.
Damian McNamara is a staff journalist based in Miami. He covers a wide range of medical specialties, including infectious diseases, gastroenterology, and critical care. Follow Damian on Twitter: @MedReporter.
For more news, follow Medscape on Facebook, Twitter, Instagram, YouTube, and LinkedIn.
Source: Read Full Article