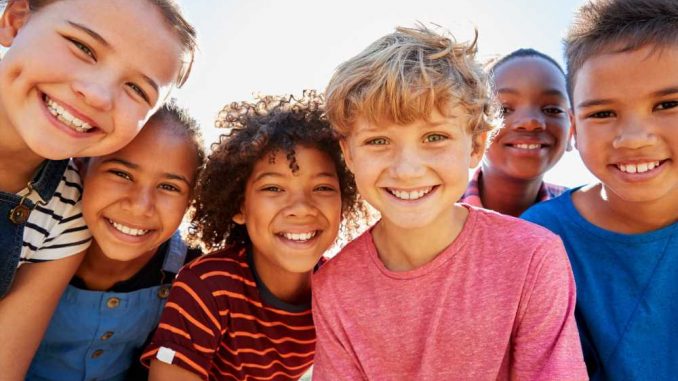 In a recent study published in the journal BMC Medicine, researchers review interventions aimed at enhancing the well-being of children and adolescents amidst the coronavirus disease 2019 (COVID-19) pandemic.
Study: Interventions to improve well-being among children and youth aged 6–17 years during the COVID-19 pandemic: a systematic review. Image Credit: Monkey Business Images / Shutterstock.com
How the pandemic has affected youth mental health
The COVID-19 pandemic has led to early life adversity and other stressors that may have collectively contributed to negative psychosocial effects. In fact, some research indicates that the pandemic may have a greater impact on children and adolescents with pre-existing mental health issues.
Research related to children and youth during the COVID-19 pandemic has mainly concentrated on mental health outcomes and the effects of certain public health measures. Thus, novel practices and interventions are needed to reduce the long-term impacts of the pandemic on younger individuals.
About the study
The current study determined the impact of interventions implemented during the COVID-19 pandemic on the younger population through a systematic review and narrative synthesis.
Herein, the researchers adhered to the Preferred Reporting Items for Systematic Reviews and Meta-analyses (PRISMA) and Synthesis Without Meta-analyses (SWiM) reporting guidelines. The study prioritized randomized controlled trials (RCTs) and cluster randomized controlled trials (CRTs) to ensure the most reliable evidence for the development of novel interventions.
A medical librarian developed and assessed search strategies. The authors searched across MEDLINE, Cinahl, Embase, Healthstar, Cochrane Trials Database, and PsycInfo databases from their inception until August 1, 2022.
The review adopted the definition of well-being as defined by the Partnership for Maternal, Newborn & Child Health, World Health Organization (WHO), and the United Nations H6+Technical Working Group on Adolescent Health and Well-Being. The statement emphasizes the importance of secure and healthy relationships in enabling children and youth to thrive and achieve their full potential and rights.
Studies were included in the analysis if they involved children and youth between six and 18 years of age who were socioemotionally impacted by the COVID-19 pandemic and an intervention aimed at improving their well-being in a minimum of one of five well-being domains. Self- and proxy-reported outcomes were also eligible.
Results
After eliminating duplicates, 5,449 records were obtained, 39 of which were fully reviewed. Nineteen studies on interventions for children and youth well-being were analyzed.
During the first year of the COVID-19 pandemic, 7,492 children and youth, along with 954 parents, were involved in the eligible studies. The studies consisted of 15 person-level RCTs and four CRTs. Four studies used interventions that had been validated in previous research.
Children and youth were involved in a needs assessment, as well as the development and refinement of an intervention in a single study. Of the 19 interventions, five were self-guided and 13 were guided by a trained professional. No pharmacological intervention was reported in any of the studies.
The reported findings suggest various positive outcomes such as slowed myopia progression, improved sleep quality, decreased anxiety, depression, and internet addiction, increased life satisfaction, improved learning, increased balance, improved mood, improved muscular strength, fitness, and flexibility, increased agency, improved anthropometrics, reduced loneliness and depression with improved wellbeing, and increased income.
Six of the analyzed studies reported various positive outcomes, such as increased well-being, positive affect, and kindness, as well as decreased negative affect, hopelessness, and inattention. Additionally, there was an increase in satisfaction among participants. The studies also found that learning improved, well-being improved, positive emotions increased, and stress decreased with improved sleep.
Conclusions
Synchronous interventions have been found to improve the well-being of children and youth, particularly in regard to their mental and physical health. The researchers believe that it is important to use targeted approaches to reach children and youth who are at a higher risk of negative well-being outcomes.
The study findings suggest that interventions for improving youth well-being should be based on evidence, driven by data, and responsive to the individual's needs. To achieve this, there is a need for better access to quality findings across different sectors.
Systemic change that prioritizes fundamental child rights is crucial for sustainable improvement in the well-being of all children and youth, despite the necessity and apparent simplicity of addressing individual issues.
Journal reference:
Moss, S.J., Mizen, S.J., Stelfox, M. et al. (2023). Interventions to improve well-being among children and youth aged 6–17 years during the COVID-19 pandemic: a systematic review. BMC Medicine 21(131). doi:10.1186/s12916-023-02828-4
Posted in: Child Health News | Medical Research News | Medical Condition News
Tags: Addiction, Adolescent Health, Adolescents, Anxiety, Child Health, Children, Coronavirus, Coronavirus Disease COVID-19, Depression, Inattention, Internet Addiction, Medicine, Mental Health, Myopia, Newborn, Pandemic, Public Health, Research, Sleep, Stress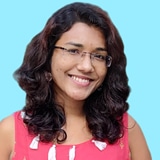 Written by
Bhavana Kunkalikar
Bhavana Kunkalikar is a medical writer based in Goa, India. Her academic background is in Pharmaceutical sciences and she holds a Bachelor's degree in Pharmacy. Her educational background allowed her to foster an interest in anatomical and physiological sciences. Her college project work based on 'The manifestations and causes of sickle cell anemia' formed the stepping stone to a life-long fascination with human pathophysiology.
Source: Read Full Article