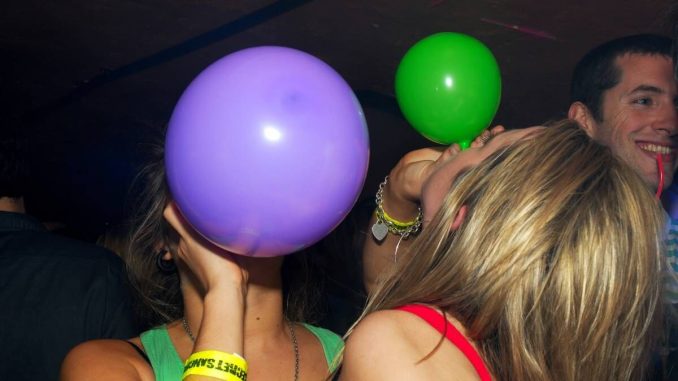 We use your sign-up to provide content in ways you've consented to and to improve our understanding of you. This may include adverts from us and 3rd parties based on our understanding. You can unsubscribe at any time. More info
A campaigning mother whose teenage son died inhaling a gas ­canister has told the Daily Express of her horror at motorists crashing while high on nitrous oxide. Last week firefighters warned of a trend in people ­inhaling laughing gas – dubbed "hippy crack" – before driving and having road accidents.
Now mum Emma Cain, 46 – whose son Jon died at 17 after inhaling butane gas with friends – said: "It is terrifying to think there could be drivers out there on nitrous oxide, behind the wheel. They are an accident waiting to happen."
She was devastated this month when the Advisory Council on the Misuse of Drugs (ACMD) failed to recommend nitrous oxide be banned.
The mother-of-five, of Southend, Essex, believes it should only be available to businesses who are licenced to buy it for industrial use. She added: "Since Jon died I've been campaigning for more ­awareness on the inhaling of volatile substances.
"I'm speaking in school and ­working with the police to show the deadly effect gases like nitrous oxide can have.
"One time I saw some kids inhaling it and went home, collected the box containing Jon's ashes and went back and told them how he died.
"Youngsters were shocked by what I told them and freaked out. They had no idea how serious it could be.
"I tell them 'this is my son, he's in a box. Stop doing it. You're hurting yourselves'."
Jon died from cardiac arrest in 2011 immediately after inhaling butane, after experimenting with canisters for just three weeks.
The talented guitarist auditioned for Britain's Got Talent three times and went to watch an X Factor live show with his mum.
Emma added: "The confidence he had was enormous. He wanted to be a rock star. He wanted to be ­somebody ­special but was also easily led and vulnerable.
"These substances should be, at the very least, class B, so a penalty can be given for wrongful use. I don't want kids turned into criminals but I just want children to be unable to easily access these canisters."
Imran Ali, from West Yorkshire Fire Service, said recently: "We've cut people out of cars where nitrous oxide has been present.
"It's a ­growing trend which has become an increasing risk for us. The gas restricts the brain of oxygen and gives individuals a small high."
Nitrous oxide is regularly used as an anaesthetic in medicine and ­dentistry and as a gas for making whipped cream in cooking.
Currently, non-legitimate use of the substance is controlled under the Psychoactive Substances Act 2016, which the ACMD said "remains appropriate legislation".
The Act makes production, supply, and importation of nitrous oxide for inhalation illegal, but not possession.
Source: Read Full Article