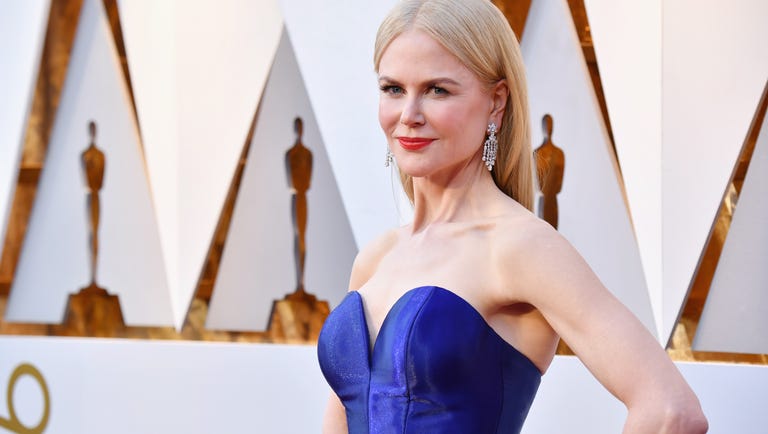 As common as miscarriages are, they're usually still kept hush hush. But Nicole Kidman wants to bring those conversations out in the open.
In a new interview with Tatler magazine, Nicole opened up about the difficult journey she had in becoming a parent. "I know the yearning. That yearning. It's a huge, aching yearning. And the loss! The loss of a miscarriage is not talked about enough," Nicole said, per ET Canada. "That's massive grief to certain women."
The 50-year-old star of Big Little Lies suffered an ectopic pregnancy in 1990 when she was 23, as well as a miscarriage in 2001 toward the end of her marriage with Tom Cruise. "It was incredibly traumatic for me," she previously said of the experience in a 2007 interview with Marie Claire.
What is an ectopic pregnancy?
Ectopic pregnancies occur when a fertilized egg grows somewhere outside the uterus, usually in the fallopian tubes (it can also be called a "tubal pregnancy") according to the National Institutes of Health. Because it's not possible to grow a baby outside the womb, the pregnancy must be terminated with medication.
They're rare—about two in 100 pregnancies are ectopic pregnancies, per Planned Parenthood—but can be very dangerous for women. Signs of an ectopic pregnancy can include abdominal pain, shoulder pain, vaginal bleeding, and feeling dizzy or faint. In some cases, the fallopian tube can rupture, causing life-threatening complications and requiring emergency surgery.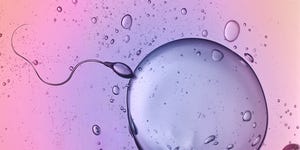 Though the cause of ectopic pregnancies is unknown, some women may be more at risk than others, including women who have had an STD or pelvic inflammatory disease and women who have already had an ectopic pregnancy, or pelvic or abdominal surgery. Women 35 and older and women who smoke also have an increased risk, according to Planned Parenthood.
Nicole went on to adopt two children with Tom—son Connor (now 23) and daughter Bella (now 25). She told Tatler that the road to finally becoming a parent was filled with enormous pain and joy. "The flipside of going through so much yearning and pain to get there is the feeling of 'Ahhhh!' when you have the child," she said.
Let's protect this earth, this land, these oceans for our children and our children's children. Happy Earth Day! #earthday #sydneybeaches ??
A post shared by Nicole Kidman (@nicolekidman) on
It should be noted that many women who have miscarriages or ectopic pregnancies go on to have successful future pregnancies. And that was the case for Nicole: After marrying Keith Urban, Nicole gave birth to daughter Sunday Rose in 2008, and the couple had Faith Margaret in 2011 via surrogate.
Her struggles to start and expand her family hasn't stopped her from wanting more. In 2017, she told People that, given her grandmother gave birth at 49, "Keith and I would love to have more babies."
While unsuccessful pregnancies are of course a deeply personal (and often painful) experience, it's so moving that Nicole is bringing to light the emotional toll both ectopic pregnancies and miscarriages can have on women.
Source: Read Full Article