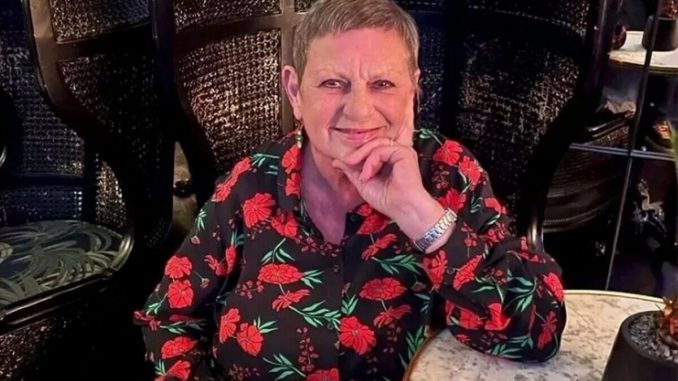 NHS video shows signs and symptoms of leukaemia
A nurse was given just a 50 percent chance of survival after what she thought were marks on her tights were really a sign of a deadly disease.
Jan Henry, from Barrow-in-Furness in Cumbria, had started her first day in a new job when she realised these marks were actually bruises.
This led to a devastating diagnosis of acute myeloid leukaemia – an aggressive type of blood cancer.
As reported by Bristol Live, Jan was working as a senior sister in the hospital where she had previously worked in A&E, when she noticed something strange on her legs.
She said: "Whilst clutching at my tights, batting off the unusual feeling of fabric clinging to my skin, I went to brush away something I thought was caught onto them.
READ MORE Heartbreak as baby who was too 'chilled out' during night diagnosed with cancer
"However, upon a closer look, the marks were actually purpuric bruises."
Purpura are small spots of blood that appear under the skin that occur when blood vessels leak under the skin.
Concerned, Jan showed one of her colleagues, a rheumatology specialist nurse who immediately referred her to see a consultant.
This revealed she also had an enlarged spleen and she was sent for a blood test.
"What came next, well to say I was astounded is an understatement," Jan said.
"It was almost certain I had acute myeloid leukaemia (AML), and my diagnosis was later confirmed the next morning. Just like that, I was off to Manchester Hospital.
Don't miss…
Dad dies after going to doctor for night sweats leads to devastating diagnosis[REAL LIFE]
'Invisible' symptom of deadly cancer to spot which could be mistaken for a cold[INSIGHT]
'Channel your inner five-year-old' to spot the signs of leukaemia[SYMPTOMS]
Advert-free experience without interruptions.
Rocket-fast speedy loading pages.
Exclusive & Unlimited access to all our content.
"Despite my career as a nurse sister in A&E, I had no prior experience of leukaemia."
Jan, now 66, was told she might not live past the first treatment.
She recalled: "On arrival at the hospital, we had a frank, scary but positive discussion with the professor.
"I had a 50 percent chance of surviving the first round of chemotherapy."
"My lovely late husband, Dave, and I went for a walk, sat on a bench, taking in the gravity of what we had just been told.
"It was a cold clear night, and we wondered whether it would be the last starry sky I would ever see."
However, the full weight of the situation didn't hit Jan until she was fitted with a Hickman line, which provides long-term access to a patient's veins for purposes such as chemotherapy, intravenous medication, nutrition and to draw blood.
"It was only after seeing the Hickman line for the first time that the stark, shocking reality of seeing myself as an ill person started to sink in," she said.
Luckily the first round of chemotherapy was a success.
Jan said: "I was determined I would recover before my son's birthday, and I did. The chemotherapy sent me into my first remission. Sighs of relief all around."
During her second round of chemo, Jan was admitted into hospital and she spent Christmas Day there surrounded by her family.
She was able to return home briefly afterwards before being admitted again for a third round.
Jan then underwent a bone marrow transplant, which doctors said would increase her chances of survival to 60 percent.
"I was lucky enough that my sister, Gill, was a perfect match, and I had my bone marrow transplant," she said.
"Eleven months after my diagnosis, I was back at work. It took five years to admit to myself that the constant fatigue and lack of concentration was all too much and I took ill health retirement. But here I am, aged 66, still alive and kicking.
"To the NHS and to my sister, I owe my life. I even have two lily tattoos on my pelvis, marking the spots of many bone marrow biopsies. Thank goodness for tights and being in the right place at the right time."
Now Jan is sharing her story in partnership with charity Leukaemia Care in a bid to raise awareness of symptoms of the disease.
According to the NHS, the most common signs of leukaemia include:
Skin looking pale or "washed out"
Tiredness
Breathlessness
Losing weight without trying
Frequent infections
Having a high temperature, and feeling hot or shivery (fever)
Night sweats
Unusual and frequent bleeding, such as bleeding gums or nosebleeds
Easily bruised skin
Flat red or purple spots on the skin
Bone and joint pain
A feeling of fullness or discomfort in your tummy
Swollen glands in your neck, armpit or groin that may be sore when you touch them.
If you experience any symptoms you should speak to your GP.
Source: Read Full Article