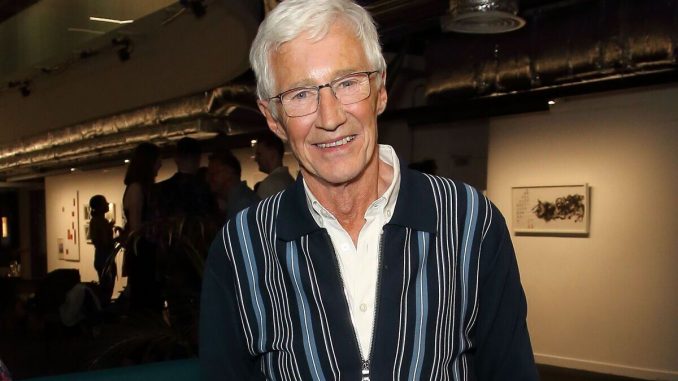 We use your sign-up to provide content in ways you've consented to and to improve our understanding of you. This may include adverts from us and 3rd parties based on our understanding. You can unsubscribe at any time. More info
Best known for hosting For the Love of Dogs, Paul O'Grady has spoken about his debilitating battle with Covid-19. The presenter, who contracted the virus in Malta, said he was unable to work for two months after the coronavirus left him "wheezing". Having previously suffered two heart attacks, Paul was so concerned with his health that he asked his heart doctor to perform tests.
The presenter was diagnosed as a 'recovering Covid victim' by his cardiologist after doing an X-ray scan.
He recalls fearing he might never recover when his persistent symptoms forced him to take time off work.
The presenter was struck by symptoms after filming the second series of Sally Lindsay's The Madame Blanc Mysteries in Malta.
Paul recalled: "I managed to escape Covid until last year and then I caught it. I didn't half get it; I was really ill.
"It wiped me out, I was shocked at how bad I was. I [took] a good two months getting over it. My breath had gone.
"I'd go out to feed the pigs and I'd have to sit down two or three times on my way there, wheezing."
Depleted of energy, the 67-year-old spent the summer recovering at his Kent farm.
"All I did was sleep. I'd wake up, go downstairs and sit on the couch and then pass out for another four hours," explained Paul.
"I'd get up, have a cup of tea and then go back to bed and sleep all night, it was very odd.
"I just felt terrible with it. I've never slept so much in my life. I'd had all the jabs, but it just finished me off.
"Thank God I'm over it now, but at one time I thought: 'Is this ever going to go? Am I ever going to get my energy back and stop being tired?' It wasn't pleasant."
Statistics released by the Office for National Statistics last year showed that more than two million people in the UK were dealing with long Covid symptoms.
The condition is taken to include anyone with symptoms that last for several weeks after an acute infection.
According to the NHS, the most common symptoms of the syndrome are extreme tiredness, loss of smell and shortness of breath.
Recalling his symptoms, Paul said: "We got one day's filming in the can and that night I felt a bit off and then the next day I felt like I was dying."
"I had a vicious headache and a terrible cough. I spent nine days in a hostel room going slowly around the bend.
"I eventually flew back home and I felt a lot better and then after a couple of days I felt shocking and I was in bed again, I just couldn't shake it off."
To quantify just how many people are afflicted by the long-term condition, researchers at the University of Groningen surveyed more than 76,000 adults in 2020.
The researchers defined long Covid as a condition in which at least one symptoms increase to moderate severity three to five months after contracting the virus.
According to these measurements, one in eight people in the study who caught the virus had lasting symptoms.
Though there isn't one single treatment that can cure Long Covid as a whole, various medications offer relief from symptoms.
Source: Read Full Article