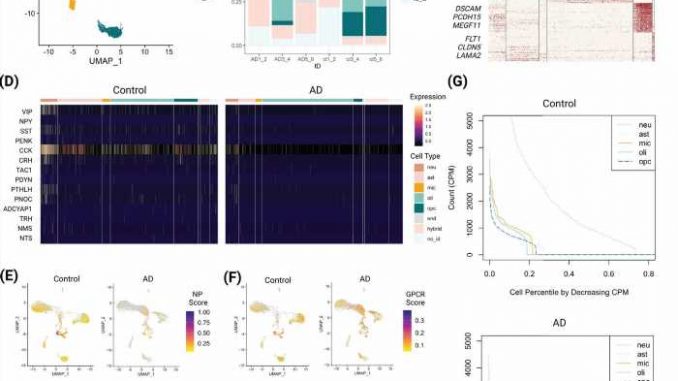 The proportion of cells releasing neuropeptides was significantly lower in Alzheimer's brains than in healthy brains.
Neurons with the most neuropeptide activity—those releasing higher levels and greater diversity of neuropeptides—were disproportionately absent in Alzheimer's brains.
Increased age coincides with decreased neuropeptide activity in the hippocampus of Alzheimer's brains, affecting an area of the brain that plays a major role in learning and memory.
Source: Read Full Article