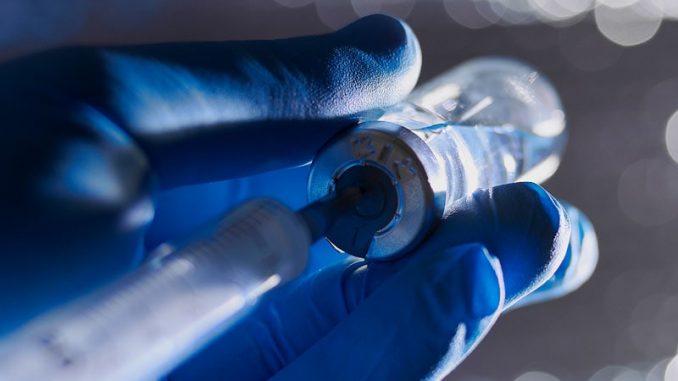 BUENOS AIRES — The failure of phase 3 of the MOSAICO trial (HVTN 706/HPX3002) has led to outpourings of "disappointment," "frustration," "sadness," and "pain" by the researchers and participants involved. The trial tested the efficacy and safety of a preventive regimen of two vaccines against HIV in more than 50 sites in eight countries, including Spain, Argentina, Mexico, Peru, and Brazil. Despite the trial's lack of success, those involved in the study expressed their pride in the effort, emphasizing that the search must continue for a regimen that works and that complements existing prevention strategies.
On January 18, the HIV Vaccine Trials Network (HVTN) — the organization behind the clinical research based at the Fred Hutchinson Cancer Center in Seattle — announced in a statement that the trial had been discontinued following the disappointing results of a planned interim review by the study's independent Data and Safety Monitoring Board. Although the experimental vaccine was "generally safe and well tolerated," the board determined that the regimen was not effective in preventing infections, compared with placebo. Janssen Pharmaceutical, the subsidiary of Johnson & Johnson that developed the vaccine, released a similar statement at the same time. The language used in both statements, including terms like "disappointment," was similar.
Pedro Cahn, MD, PhD, scientific director of the Huesped Foundation in Buenos Aires, which recruited around 120 participants for the MOSAICO trial, had the following to say to Medscape Spanish Edition: "We are, of course, very frustrated. We would have loved to have helped develop an HIV vaccine. But this demonstrates the unique challenge of developing a vaccine and reinforces that we have to keep doing everything that we already know works: comprehensive sex education, testing, preexposure prophylaxis [PrEP], and the immediate start of treatment based on the understanding that undetectable HIV is untransmissible.
"We must continue our search for a vaccine, but we can't wait for a vaccine to come along without using the other strategies that we have today," he added.
"We're still disappointed. This proves that HIV is [a] tricky [virus]. Very large investments have been put into its development and yet, over 40 years, we've [only] been able to reach phase 3 clinical trials with vaccines on eight occasions, all with unfortunate and discouraging results," said Brenda Crabtree Ramírez, MD, an infectious disease specialist at the National Institute of Medical Sciences and Nutrition Salvador Zubirán in Mexico City, Mexico, which recruited approximately 150 participants for the trial.
"But there must be a vaccine; this must not be our last attempt at finding it. Even though we have very good and effective [HIV] treatment and prevention strategies, the search for a vaccine must remain a top priority," added Crabtree Ramírez. She went on to highlight the positive aspects of the trial, such as the greater access of volunteers to information on sexual health, the expansion of PrEP programs, and the transparent and rigorous participation of research sites throughout the region.
Other researchers and members of the academic community have also shared their disappointment on social media. The news "is incredibly disappointing," tweeted Carlos del Rio, MD, distinguished professor of medicine in the Division of Infectious Diseases at Emory University School of Medicine and co-director of the Emory Center for AIDS Research in Atlanta.
"This is a very painful result for all the effort that went into making it work. HIV is definitely the hardest to defeat," stated Alfredo G. Torres, PhD, distinguished professor in microbiology and immunology at the University of Texas Medical Branch in Galveston.
In 2021, HVTN 705, a female-only trial in five sub-Saharan African countries known as the Imbokodo study (imbokodo being a Zulu word that's part of a saying about women being strong as rocks), which used the same vaccine platform made up of a common cold virus, was discontinued for the same reason. The vaccine efficacy in this trial was estimated at 25%, a result that is not significantly greater than 0% vaccine efficacy.
Extremely Complex Search
In the MOSAICO trial, testing for the vaccination strategy started in November 2019 with 3800 healthy volunteers between the aged 18-60 years. They were selected because, as a result of their sexual practices and medical history, they were at a high risk for contracting the infection and they were also no longer taking PrEP. They mostly consisted of men who have sex with men with an average age of 28 years.
According to data presented January 25 at a webinar, volunteers from Ibero-America made up almost 90% of participants: Peru (1615), Brazil (952), Argentina (402), Mexico (3479) and Spain (262). The rest were recruited in Italy, Poland, and the United States (including 10 from Puerto Rico). The last volunteer to complete the regimen did so this past October.
The investigative formula was based on "mosaic" immunogens (that is, immunogens that presented elements of multiple subtypes of HIV) with the aim of inducing a protective immune response against the infection at a global level. It combined an adenovirus vector vaccine (Ad26.Mos4.HIV) and two bivalent protein vaccines (Clade C gp140 and Mosaic gp140). The project had been under development for almost two decades and was supported by encouraging results from preclinical studies in nonhuman primates, as well as clinical studies.
Half of the participants were randomly assigned to receive the vaccine, and half to receive placebo. As expected by Stephaun E. Wallace, PhD, director of external relations for the Fred Hutchinson-based COVID-19 Prevention Network and HVTN and a staff scientist in the vaccine and infectious disease division at Fred Hutchinson, there was no difference in the infection rate between the two groups: 4.1/100 person-years at 23.7 months of follow-up.
Why did it fail? The reasons are not yet clear to the researchers, but they're convinced that it has more to do with issues related to the biology of HIV or inherent deficiencies of the vaccine rather than study design issues or unforeseen effects of the COVID-19 pandemic, which in many cases delayed or limited the recruitment of participants and may have temporarily altered sexual habits.
"HIV is characterized by evading the immune response and very effectively concealing itself from the immune system. In this sense, the search for a vaccine is extremely complex if we compare it with other viruses, such as SARS-CoV-2," said Marcelo Losso, MD, head of the immunocompromised patient department at the Ramos Mejía Hospital Sexual Health Clinic in Buenos Aires, which recruited 127 participants for the trial.
"Many people are wondering why so many vaccines were able to be developed for COVID-19 in such a short time, yet we haven't been able to create an HIV vaccine in 40 years [of trying]. It's because viruses act differently. [With SARS-CoV-2], it's the respiratory system that's attacked and the immune system that responds. However, HIV attacks the immune system itself. It's the difference between a thief who robs a bank to subsequently find himself face-to-face with the police and a thief that disables the police communication network from the outset," explained Cahn.
For Susan Buchbinder, MD, clinical professor of medicine, epidemiology and biostatistics at the University of California San Francisco, and codirector of the HVTN for the MOSAICO trial, HIV "continues to present a unique challenge in the development of a vaccine." However, she maintained that the research community remains fully committed to successfully creating this vaccine, underlining that each study allows us to get one step closer to success.
Speaking to Medscape Spanish Edition, Michelle Trespach, MD, MBA, vice president of medical affairs for Latin America at Janssen, acknowledged her disappointment in the results and pointed out that multiple challenges in the development of an HIV vaccine remain, including the fact that people don't produce an immune response or an immune defense robust enough to stop or contain the virus without drugs or treatment. There are not enough naturally cured people to provide a clear mechanism of action that a vaccine can emulate. Once it infects a person's body, the virus immediately "conceals" itself in the genetic material and becomes invisible to the immune system and it's constantly mutating, resulting in several variants.
"We currently don't have a [working] hypothesis as to why the investigational HIV vaccine regimen doesn't provide protection against HIV-1 infection. The study investigators are working to understand the factors behind the result and are committed to providing transparent updates. A final analysis of the study will be performed, which will be the basis of the clinical study report," she said.
For the time being, Wallace has ruled out the possibility that access to PrEP could have affected the results of the trial. At 24 months, only 10% of participants reported having resorted to PrEP.
More complete data from the trial will be presented February 19-23 at the 2023 Conference on Retroviruses and Opportunistic Infections (CROI) in Seattle.
No Regrets
The investigators also praised the altruism and enthusiasm of the study volunteers, who decided to take part in the trial even though they knew they might get the placebo, or the experimental vaccine might not work. "All these people have my respect and my recognition, because they give us their time for the love of science. And although we didn't get a positive result, they [still] feel that they participated in something important," said Crabtree Ramírez, the infectious disease specialist in Mexico City.
"We admire their strength in dealing with a negative outcome like this and their willingness to continue to help find new answers to important public health questions, " said Losso.
Some of the volunteers expressed this determination, sadness, and pride on social media. "I have no regrets [regarding my participation in the trial]. I'd do it all over again as many times as necessary to help find more ways to prevent and eradicate [HIV]," tweeted Hu Von Berry, an artist and photographer from Buenos Aires.
Meanwhile, other promising immunization approaches are on the horizon, although clinical efficacy studies are still several years away. Buchbinder mentioned two new approaches during the webinar. One is direct infusion of long-acting, broadly neutralizing antibodies, which could offer longer-term protection than current PrEP regimens and has already shown positive results in early studies, although "we may need to resort to multiple neutralizing antibodies."
The other approach involves the use of mRNA vaccines that induce the body to produce its own broadly neutralizing antibodies. "There are a couple dozen studies underway [for] both approaches, but we're still in the very early stages of development," said UCSF's Buchbinder.
When asked whether Janssen was abandoning the HIV vaccine project or whether the regimen, formulas, or study design could be altered, Buchbinder replied, "Our commitment to HIV is as strong as ever. We remain committed to supporting advances in the prevention and treatment of HIV and stand in solidarity with people living with this disease, those vulnerable to the virus, as well as advocates and researchers."
Cahn, Crabtree, and Losso are investigators from the MOSAICO study, funded by Janssen Vaccines & Prevention and the United States National Institute of Allergy and Infectious Diseases. Trespach is a Janssen employee.
Follow Matías A. Loewy from Medscape Spanish Edition on Twitter @MLoewy .
This article was translated from the Medscape Spanish Edition.
For more news, follow Medscape on Facebook, Twitter, Instagram, YouTube, and LinkedIn
Source: Read Full Article