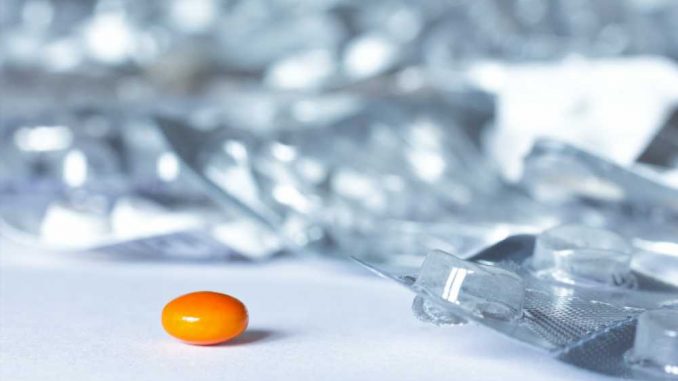 Atherothrombosis is a progressive disease caused by mineral, lipid, and fibrous deposits in arterial walls. This accumulation leads to the narrowing of the arterial lumen. In addition, Hyperlipidaemia and inflammation enhance the risk of future atherothrombotic events, even in people without a history of cardiovascular disease.
Study: Inflammation and cholesterol as predictors of cardiovascular events among patients receiving statin therapy: a collaborative analysis of three randomised trials. Image Credit: Agenturfotografin / Shutterstock
Background
As per recent cardiovascular care, almost all patients either at high or no risk of atherosclerosis, are treated with statin therapy. Therefore, the contributions of inflammation and hyperlipidemia as predictors of cardiovascular risk might have shifted. It is well-known that reduced cholesterol levels are better for cardiovascular health.
Several adjunctive lipid-lowering therapies have been developed to lower the risk of cardiovascular events when supplemented with statin therapy. In addition, targeted anti-inflammatory agents, such as generic colchicine, have shown a positive effect on cardiovascular outcomes when added to statin therapy.
It is imperative to understand whether physicians can prescribe a second cholesterol-lowering agent or an anti-inflammatory agent for patients already under statin therapy. In addition, it is essential to compare the residual inflammatory and cholesterol risk among this group of patients before formulating the optimal therapeutic strategy.
About the Study
A recent Lancet study assessed the importance of low-density lipoprotein cholesterol (LDLC) and high-sensitivity C-reactive protein (CRP) as risk predictors of cardiovascular death, cardiovascular events, and all-cause death among patients subjected to statins.
A collaborative analysis was conducted on patients with or at high risk of atherosclerotic disease and those subjected to statin therapies. All the patients participated in one of the three multinational trials, namely, PROMINENT, REDUCE-IT, or STRENGTH. The standard eligibility criteria for all three trials were that participants had moderately elevated triglyceride concentrations, i.e., between 200 mg/dL and 500 mg/dL, and required primary or secondary prevention of cardiovascular events.
Study Findings
A total of 31,245 patients were included in this study from the three contemporary cohorts. Notably, all participants selected from the PROMINENT cohort, 58% of the REDUCE-IT cohort, and 70% of the STRENGTH cohort had type 2 diabetes. High-intensity statins were used by the majority of participants from all cohort types.
The median baseline high-sensitivity CRP concentrations ranged between 2.1 mg/L and 2.3 mg/L, and the median baseline LDLC concentrations ranged between 75 mg/dL and 78 mg/dL. For all three trials, the baseline high-sensitivity CRP and LDLC significantly predicted major adverse cardiovascular events, cardiovascular death, and all-cause death.
Compared to residual cholesterol risk, the residual inflammatory risk was found to be more robustly associated with future cardiovascular events in patients under statin therapy. This finding will significantly help clinicians to prescribe a second lipid-lowering agent or an anti-inflammatory agent for patients receiving statin therapy.
At present, oral colchicine (0.5 mg daily) is used as an anti-inflammatory agent for vascular protection. This drug is inexpensive and significantly lowers the risk of cardiovascular events. To date, clinicians have not recommended generic colchicine for atherosclerosis, for patients under statin therapy, due to a lack of scientific evidence. The current study proposed that concomitant targeting of inflammation and atherogenic lipids will significantly lower atherosclerotic risk.
Currently, several atherosclerosis trials are being conducted to identify and evaluate more compounds (e.g., upstream direct NLRP3 antagonists and downstream interleukin-6 inhibitors) to prevent atherosclerotic risk. Additionally, glucagon-like peptide-1 receptor analogs and sodium-glucose cotransporter-2 inhibitors exhibited a significant lowering of high-sensitivity CRP concentrations. Bempedoic acid was found to be effective for atherosclerotic treatment because of its ability to lower both cholesterol and high-sensitivity CRP. Therefore, these compounds could be used as cardio protectants in the settings of heart failure and diabetes.
Although the current study primarily focussed on evaluating the impact of residual inflammatory risk and residual cholesterol risk using three contemporary trials, the generalisability of the study findings were not compromised. This is because no evidence was found in any of the three trials that indicated participants' intermediate elevation of triglycerides changed the distribution of high-sensitivity CRP or LDLC. Also, the selection of three contemporary trials avoided the settings where the participants were predominantly selected based on LDLC or high-sensitivity CRP.
Conclusions
The current study highlighted that for patients under statin therapies, residual inflammatory risk assessed by high-sensitivity CRP was a stronger predictor of future risks of cardiovascular events and death compared to residual cholesterol risk assessed by LDLC. Considering the current therapeutic approaches, the authors suggested that targeting LDLC alone would fail to decrease atherosclerotic risk completely. In the future, inflammatory pathways must be explored to lower fatal and non-fatal cardiovascular event rates effectively.
Journal reference:
Ridker, M.P. et al. (2023) Inflammation and cholesterol as predictors of cardiovascular events among patients receiving statin therapy: a collaborative analysis of three randomised trials. The Lancet. https://doi.org/10.1016/S0140-6736(23)00215-5, https://www.thelancet.com/journals/lancet/article/PIIS0140-6736(23)00215-5/fulltext
Posted in: Men's Health News | Medical Research News | Medical Condition News | Women's Health News | Pharmaceutical News
Tags: Anti-Inflammatory, Atherosclerosis, Cardiovascular Disease, Cholesterol, Colchicine, C-Reactive Protein, Diabetes, Glucagon, Glucagon-like Peptide-1, Glucose, Heart, Heart Failure, Hyperlipidemia, Inflammation, Interleukin, Interleukin-6, Lipids, Lipoprotein, Mortality, Protein, Receptor, Statin, Triglyceride, Type 2 Diabetes, Vascular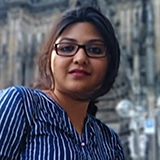 Written by
Dr. Priyom Bose
Priyom holds a Ph.D. in Plant Biology and Biotechnology from the University of Madras, India. She is an active researcher and an experienced science writer. Priyom has also co-authored several original research articles that have been published in reputed peer-reviewed journals. She is also an avid reader and an amateur photographer.
Source: Read Full Article