The severe acute respiratory distress syndrome coronavirus (SARS-CoV-2) infection primarily affects the respiratory system, ultimately causing coronavirus disease (COVID-19). COVID-19 also triggers host immune responses by activating pro-inflammatory cytokines, which may have systemic effects by causing a 'cytokine storm' due to a dysregulated immune response, platelet activation, hypercoagulability, endothelial cell dysfunction, and thromboembolism.
Study: Differential impact of Covid-19 on incidence of diabetes mellitus and cardiovascular diseases in acute, post-acute and long Covid-19: population-based cohort study in the United Kingdom. Image Credit: Billion Photos / Shutterstock.com
Background
Systemic manifestations of COVID-19 have been associated with new-onset cardiovascular disease (CVD) and diabetes mellitus (DM). Cardiac manifestations of COVID-19 include cardiac injury with elevated troponin levels, heart failure, and severe disease like myocardial infarction, stroke, and even death among patients hospitalized with COVID-19.
A new onset increase in blood-sugar levels has also been reported in COVID-19 patients. This effect has been associated with severe disease prognosis and complications including diabetic ketoacidosis and hyperosmolarity.
There is now a marked distinction in the duration and severity of COVID-19. For example, acute COVID-19 refers to the first four weeks after infection, whereas post-acute COVID-19 or ongoing symptomatic COVID-19 occurs between 5 to 12 weeks after the first infection. Lastly, long COVID-19, which is also known as a post-COVID-19 syndrome, is characterized by symptoms persisting more than 12 weeks after infection.
Apart from the compromised cardiovascular and metabolic outcomes, public health restrictions like lockdowns or stay-at-home orders have been associated with stark changes in diet, exercise habits, and other health-related behaviors. These can also have profound impacts on cardiovascular disease and diabetes in the general population, even in the absence of a COVID-19 diagnosis.
In a recent report published on the preprint server medRxiv*, British researchers analyze the net effect of COVID-19 on cardiometabolic outcomes over a range of one month, three months, and twelve months in order to ensure better management measures for people suffering from any form of COVID-19.
About the study
The researchers conducted the current study using electronic records from the Clinical Practice Research Datalink (CPRD) Aurum. CPRD Arum is a large database with comprehensive, de-identified, medical record data for a total of 1,473 family practices in England with approximately 14.9 million currently registered patients. This data covers approximately 13% of the population of England and are representative of the general population with regards to geographical distribution, deprivation, age, and gender.
COVID-19 patients without DM or CVD were individually matched with controls and followed up to October 2021. A difference-in-difference analysis showed the net effect of COVID-19, allowing for baseline differences and covariates.
The final dataset included 372,816 COVID-19 patients, with 2,935 CVD patients, 3,139 DM patients, and 372,816 matched controls without COVID-19, with 1,193 CVD patients and 1,861 DM patients following the index date. The incidence of DM increased in acute COVID-19 up to four weeks from the index date and remained elevated in post-acute and long-COVID-19.
Acute COVID-19 was associated with net increased CVD incidence, including pulmonary embolism, atrial arrhythmias, and venous thromboses. The incidence of CVD declined in post-acute COVID-19 and showed no net increase in cases of long COVID-19.
Implications
This crucial study showed that the incidence of DM remained elevated up to one year following COVID-19. The incidence of CVD increased early after COVID-19, mainly due to pulmonary embolism, atrial arrhythmias, and venous thromboses.
Studies like these help in formulating better strategies to manage people at risk of or suffering from CVD or DM, and also help in preventing severe cases of COVID-19.
*Important notice
medRxiv publishes preliminary scientific reports that are not peer-reviewed and, therefore, should not be regarded as conclusive, guide clinical practice/health-related behavior, or treated as established information.
Journal reference:
Rezel-Potts, E., Douiri, A., Sun, X., et.al. (2021); Differential impact of Covid-19 on incidence of diabetes mellitus and cardiovascular diseases in acute, post-acute and long Covid-19: population-based cohort study in the United Kingdom. medRxiv. doi:10.1101/2021.12.13.21267723. https://www.medrxiv.org/content/10.1101/2021.12.13.21267723v1.
Posted in: Medical Research News | Medical Condition News | Disease/Infection News
Tags: Acute Respiratory Distress Syndrome, Blood, Cardiometabolic, Cardiovascular Disease, Cell, Coronavirus, Coronavirus Disease COVID-19, Cytokine, Cytokines, Diabetes, Diabetes Mellitus, Diabetic Ketoacidosis, Diet, Embolism, Endothelial cell, Exercise, Heart, Heart Failure, Immune Response, Myocardial Infarction, Platelet, Public Health, Pulmonary Embolism, Research, Respiratory, SARS, SARS-CoV-2, Severe Acute Respiratory, Stroke, Syndrome, Thromboembolism, Troponin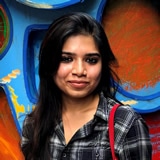 Written by
Sreetama Dutt
Sreetama Dutt has completed her B.Tech. in Biotechnology from SRM University in Chennai, India and holds an M.Sc. in Medical Microbiology from the University of Manchester, UK. Initially decided upon building her career in laboratory-based research, medical writing and communications happened to catch her when she least expected it. Of course, nothing is a coincidence.
Source: Read Full Article