Half the fun of sex may be talking about it. But that does not include, unfortunately, reading a book on the topic from the editors of Goop – even with a foreword from "grocery shops in a bandeau top" Gwyneth Paltrow.
The ground covered in The Sex Issue: Everything You've Always Wanted to Know about Sexuality, Seduction, and Desire (released this month) is titillating enough. Sex toys, tantric sex, porn and fantasies are touched on, but most of the material itself could've been just as easily be found at Cosmopolitan.com or another similar site.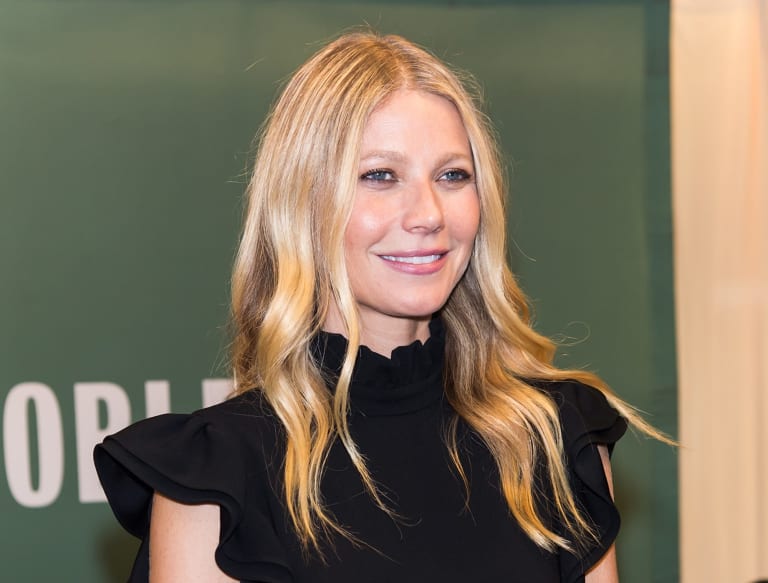 Gwyneth Paltrow's Goop is known for its left-of-centre lifestyle recommendations.
Part of Goop's charm is its unique recommendations and offerings, right? Like at-home coffee enema kits, a $US15,000 24-carat gold dildo, and "Why Am I So Effing Tired?" vitamins. Devotees had their auras photographed and knocked back organic bone broth at Goop's inaugural health summit last June.
At the risk of being accused of having a jade egg up the wrong orifice, The Sex Issue is – for lack of a better word – dry.
But there are a few gems – or essential crystals, what-have-you – nestled within the book.
Out of nearly 300 pages, here are the tips from the editors and featured experts that kept us from being total Goop-less romantics (in order of ascending Goop-iness).
1. "Treat your love life like a growing tree, and the people you date like leaves sprouting on the branches. Keep them alive and rustling but at a safe distance until you find someone you want to take more seriously."
2. Gauge your level of attraction to someone by asking "if you would want to spend twenty minutes orally pleasuring them".
3. Get over an ex by tossing old intimates. "The lingerie you wore with past lovers can carry the toxic residue of those relationships, along with painful memories."
4. Peruse The Labia Library's website. "It's pictures of many, many women's vaginas. As with penises, the variety is huge… Spend some time on that site, and you'll internalise the truth: that 'normal' doesn't have strict parameters."
5. Invest in the Elvie "to work out the pelvic floor". Described as "an incredibly well-designed and easy to use device-plus-app that takes you through a series of exercises… You insert a small (smoothly shaped) pod much as you would a tampon. Using Bluetooth, you connect the pod to your phone, and then… you play some games."
6. Pick up a glass dildo for de-armouring, "basically a sexual practice where you press the dildo into pressure points inside the vagina and create deep inner relaxation". According to sexuality coach Layla Martin, "This helps to release stored trauma and emotional baggage from the vagina and… it's like doing a physical vaginal cleanse for yourself."
7. Try orgasmic meditation, which is "essentially the yoga of sex, whereby a woman lies down and her partner strokes her clitoris for fifteen minutes, and both reap the benefits (enhanced connection, happiness, vitality and fulfillment) of tapping into a higher orgasm state".
USA Today
Source: Read Full Article