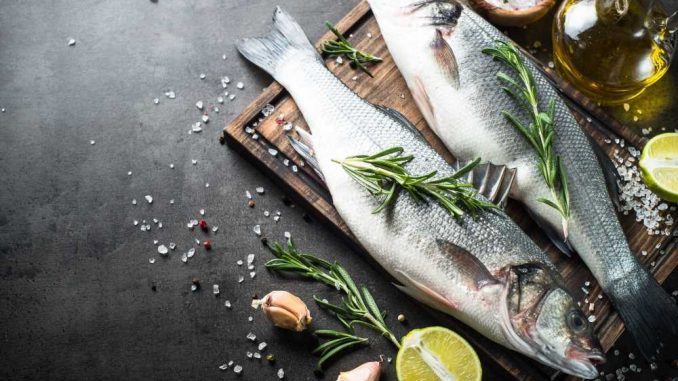 In a recent study published in the journal Frontiers in Physiology, researchers evaluated the association between high consumption of seafood, including small fish, and the reduction in cardiovascular disease (CVD) incidence and mortality rates for 10 and 20-year periods in healthy adults.
Study: High fish intake rich in n-3 polyunsaturated fatty acids reduces cardiovascular disease incidence in healthy adults: The ATTICA cohort study (2002-2022). Image Credit: nadianb/Shutterstock.com
Background
Seafood constitutes an important part of the Mediterranean diet, and recent research indicates that consumption of seafood prevents the onset or progression of CVD, leading to coronary heart disease and mortality.
Prospective studies on large cohorts have reported that even modest consumption of one serving a week of fish can reduce the risk of CVD by 15%.
A substantial inclusion of fish and seafood in the diet has been linked to a significantly lower risk of coronary heart disease, myocardial infarction, heart failure, and mortality due to CVD.
However, several systematic reviews and meta-analyses have reported that while consuming white fatty fish, including small fish such as sardines, anchovies, and mackerel, reduces the risk of coronary heart disease incidence, the consumption of lean fish does not have similar effects.
The beneficial effects of fatty fish consumption on cardiovascular health are attributed to the high levels of omega-3 polyunsaturated fatty acids found in these fish.
About the study
In the present study, the researchers examined a prospective cohort comprising healthy community-dwelling adults selected based on sex and age distribution in Athens, Greece. The participants were enrolled in the ATTICA cohort study, which studies outcomes related to cardiovascular disease over 10- and 20-year periods.
The baseline assessment consisted of interviews to determine demographic information such as sex, age, income, education level, medical history, and lifestyle habits, such as smoking, diet, and physical activity.
Based on education levels and smoking habits, the participants were categorized into low, moderate, and high education level groups and current, never, and former smokers, respectively.
A semi-quantitative questionnaire on food frequency was used to conduct a dietary assessment, which evaluated the intake of a comprehensive list of 156 foods and drinks over a month.
This frequency data was used to determine the number of servings per week of each food or beverage item, which was then compared to the Mediterranean Diet Score to classify the diet at low or high adherence to the Mediterranean Diet type.
Clinical measurements of height, weight, and hip and waist circumferences were taken to calculate the body mass index (BMI) and the waist-to-hip ratio.
The systolic and diastolic blood pressures were also recorded, and blood samples were obtained to measure serum cholesterol levels. Follow-up assessments were conducted at 10 and 20 years.
Results
The results reported that a diet rich in seafood, especially small fish rich in omega-3 polyunsaturated fatty acids, was associated with a reduced risk of non-fatal and fatal CVD at the 10-year follow-up.
The findings showed that 32.7% of the study population consumed a diet rich in seafood, and only 9.6% of them had a high intake of small fish in their diet. Participants who consumed a substantial amount of seafood (greater than two servings a week) had a 27% lower risk of CVD and a 74% lower risk of attributable mortality.
Furthermore, the 20-year risk of mortality due to CVD was also reduced among participants with a large seafood component in their diet.
Individuals who consumed more than one serving of small omega-3 fatty acid-rich fish a week had a significantly lower risk of CVD, and their 10-year risk of mortality due to CVD was lower by 76%.
However, the adherence to the recommendations of the Greek National Dietary Guidelines to increase the intake of small fatty fish and total seafood was only 10% and 30%, respectively.
The eicosapentaenoic and docosahexaenoic fatty acids, vitamins such as vitamin D, and high levels of minerals including calcium, magnesium, phosphorus, and zinc in small omega-3 fatty acid-rich fish are beneficial for cardiovascular health.
Omega-3 fatty acids are associated with properties such as triglyceride reduction, antithrombotic effects, endothelial function, and reduction of inflammation and oxidative stress.
Conclusions
The findings indicated that a diet rich in total seafood, especially small omega-3 fatty acid-rich fish, can reduce the 10-year risk of non-fatal and fatal CVD.
Long-term outcomes related to CVD can be prevented through public health interventions and recommendations that promote the incorporation of seafood into the diet.
Journal reference:
Critselis, E. et al. (2023) "High fish intake rich in n-3 polyunsaturated fatty acids reduces cardiovascular disease incidence in healthy adults: The ATTICA cohort study (2002-2022)", Frontiers in Physiology, 14. doi: 10.3389/fphys.2023.1158140. https://www.frontiersin.org/articles/10.3389/fphys.2023.1158140/full
Posted in: Medical Science News | Medical Research News | Medical Condition News | Healthcare News
Tags: Blood, Body Mass Index, Calcium, Cardiovascular Disease, Cholesterol, Coronary Heart Disease, Diet, Education, Fatty Acids, Fish, Food, Frequency, Heart, Heart Disease, Heart Failure, Inflammation, Magnesium, Minerals, Mortality, Myocardial Infarction, Omega-3 Fatty Acid, Oxidative Stress, Physical Activity, Physiology, Public Health, Research, Smoking, Stress, Triglyceride, Vitamin D, Vitamins, Zinc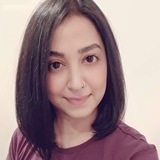 Written by
Dr. Chinta Sidharthan
Chinta Sidharthan is a writer based in Bangalore, India. Her academic background is in evolutionary biology and genetics, and she has extensive experience in scientific research, teaching, science writing, and herpetology. Chinta holds a Ph.D. in evolutionary biology from the Indian Institute of Science and is passionate about science education, writing, animals, wildlife, and conservation. For her doctoral research, she explored the origins and diversification of blindsnakes in India, as a part of which she did extensive fieldwork in the jungles of southern India. She has received the Canadian Governor General's bronze medal and Bangalore University gold medal for academic excellence and published her research in high-impact journals.
Source: Read Full Article