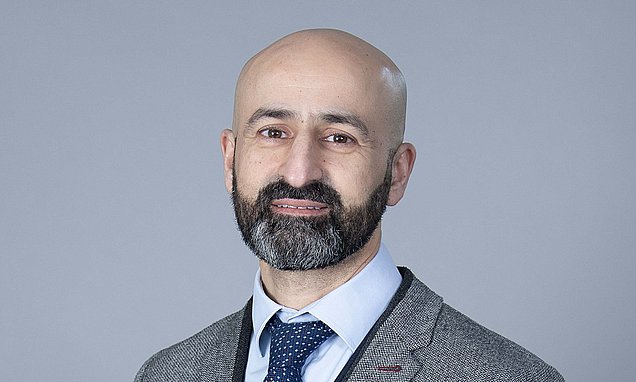 I am a pharmacist. This is why some chemists have stopped stocking life-saving drugs
Wholesalers' prices for ivabradine have rocketed to £40.17 for a 2.5mg pack
Read: High street pharmacies are on red alert as chemists run low on stocks 
One Friday evening last month, a panicking patient rushed into the Roundhay Pharmacy in Leeds, desperate for a lifesaving heart drug that two other chemists could not provide.
The patient's GP had sent him urgently to the Roundhay in the hope that pharmacist Adeel Sarwar might somehow fill the prescription at the 11th hour where others had failed.
The medication, ivabradine, is prescribed for heart failure; it helps control the heart's electrical activity so that it pumps blood around the body in a more sustainable manner.
Adeel believes he knows why the other pharmacies couldn't supply it.
The medication is available, but the NHS has been refusing to reimburse pharmacists the full commercial price for dispensing it. So common are such pricing shortfalls that some High Street pharmacists are now having to turn away patients desperate for medication — or risk being driven out of business.
Pharmacist Adeel Sawar (pictured) from Leeds is struggling to keep his pharmacy business going thanks to vast NHS underfunding
'There has been a reluctance among some pharmacies to stock many drugs because of their prices, which are way above the NHS drug tariff [the list of drug prices the NHS reimburses],' says Adeel. 'Pharmacists are being forced to make a decision that is about both survival and ethics; they may tell customers that they can't get the stock.'
In the past few months, wholesalers' prices for ivabradine have rocketed to £40.17 for a 2.5mg pack — while the NHS prices it at £19.86, according to the Pharmaceutical Services Negotiating Committee (PSNC), which is responsible for negotiating pharmacists' reimbursement for medicines on the NHS drug tariff.
If the patient was being prescribed four packs, that immediate net loss of £81.24 must be funded by the pharmacist dispensing the drug.
Adeel says: 'I found a supply of ivabradine quite quickly. We have accounts with eight wholesalers and Alliance Healthcare had it. At £40.17 it was far above the NHS tariff price, but my conscience told me I had to buy it, even though it looked like my business was going to lose money by just filling someone's prescription.'
Inflation and international supply shortages have sent the prices of many drugs spiralling in the past two years.
A spokesperson for Alliance Healthcare told Good Health: 'Our wholesale prices reflect the movement in the cost of the products we offer, which naturally fluctuate due to multiple factors.'
This presents pharmacies — themselves struggling with rising energy costs — with a dilemma about whether to buy a drug at a loss or not. 'I had to bail out the business with my own money last month,' says Adeel.
'On the last day of March, the Government finally said that it would increase the tariff price for ivabradine to £40.17. I had no idea if it would. Sometimes it doesn't, which leaves us with a loss. It also wrongly assumes that we are able to negotiate a discount [of 20 per cent or more] from the wholesalers even though we independent pharmacists are too small [and thus too weak] to haggle,' he adds.
In the past few months, wholesalers' prices for ivabradine have rocketed to £40.17 for a 2.5mg pack — while the NHS prices it at £19.86, according to the Pharmaceutical Services Negotiating Committee (PSNC)
'Even if I do manage to buy a drug at the NHS tariff price, it's no cause for celebration: the Government automatically knocks 20 per cent off that price.
'So if I buy the drug for £1, it will pay us only 80p. Add up all the losses from all the drugs we prescribe every month and you can see the size of the problem.'
Pharmacists currently report that between 100 and 150 medicines cost more to buy from wholesalers than the price the Government is offering to reimburse.
READ MORE: High street pharmacies are on red alert as chemists run low on stocks of children's painkillers like Calpol and other everyday medicines
But that's not the only way in which medication-buying robs pharmacists of precious time and effort — for which the NHS does not pay.
Adeel says when drugs are expensive or unavailable, he often negotiates with the GP to change the prescription to a comparable drug that's more affordable and in stock.
This is because pharmacists are barred from changing a doctor's prescription, even if it's simply to a cheaper, but equally effective, drug.
The only exception is when the Department of Health & Social Care (DHSC) rules that a medicine is in such short supply that it issues a 'serious shortage protocol', enabling pharmacists to swap medications.
'Currently, negotiating with GPs creates more work for everyone,' says Adeel.
Nor do pharmacists see any benefit from increased prescription charges, which rose on April 1 from £9.35 to £9.65 for each medicine dispensed.Adeel adds: 'That's a tax we collect on behalf of the Government; we don't get paid for doing that, nor do we see any of the money.'
All this only worsens a chronic financial crisis, caused by the fact independent High Street pharmacists' contracts have not been updated since 2015, to reflect the rising cost of drugs and overheads.
As a result, nine out of ten independent pharmacy owners made a loss dispensing medicines to NHS patients during 2022, according to a study published last month by the National Pharmacy Association (NPA).
Some 670 pharmacies closed between 2015 and 2022 because of lack of funding, according to figures released in February by The Company Chemists' Association.
Pharmacists currently report that between 100 and 150 medicines cost more to buy from wholesalers than the price the Government is offering to reimburse
Thousands more could follow suit: one in three pharmacies is no longer financially viable, according to an analysis by Ernst & Young last year.
Such alarming statistics are why the Mail launched its Save Our Local Pharmacies campaign, highlighting the plight of independent businesses that provide a vital lifeline to many patients.
Chronic funding shortfalls have forced Anil Sharma, owner of Lords Pharmacy in Newmarket, to stop opening at weekends at eight branches. 'Some of our staff are having to go to food banks due to the reduction in hours and the amount we can afford to pay them,' he told Good Health.
Last month saw the closure of the Priors Field pharmacy in Ely, the constituency of Health Secretary Steve Barclay.
Yet this mounting national crisis seems remarkably low on the Government's priorities. At the end of March, the Health Secretary cancelled a meeting to discuss the threat of mass pharmacy closures with the All-Party Pharmacy Group at late notice.
Meanwhile, the Government is making matters worse by launching a national TV advertising campaign to drive more patients into High Street pharmacies if they can't get GP appointments.
Janet Morrison, chief executive of PSNC, says: 'Community pharmacies are able to provide so much more in terms of additional health services, helping to free up the backlog of GP appointments and support people with a range of conditions.
'However, the current pharmacy funding levels — which have reduced by 30 per cent since 2015 — mean they're operating with one hand tied behind their backs.'
Kamal Mahasuria, owner of Kents Pharmacy in East Molesey, Surrey, says: 'Ministers won't pay us to take on the extra load; they expect us to help these extra patients for free.'
He knows only too well the personal heartbreak that this can cause. In 2019, he and his two daughters, both pharmacists, took on a second pharmacy in East Molesey.
'It seemed viable when we did the sums back then, but ever-worsening underfunding has meant that, last month, we had to close it,' he says.
'That's been devastating. We feel we've failed and let people down.'
NHS drug pricing was a serious part of this decision. Kamal explains: 'Just as one example, the commonly prescribed heartburn drug, omeprazole; we are getting supplies at more than £2 a pack though the tariff price is £1.
'At the end of March the NHS said it would pay us the full price for that month. But this stance changes every month, for every drug; we don't know now whether the NHS will reimburse us fully for April's shortfalls.
'Multiply that situation by hundreds of drugs and you can see how it causes us huge uncertainty, stress and extreme cashflow issues.'
By merging the two pharmacies, Kamal hopes he has reduced his staff costs and business overheads so that, hopefully, he can make the remaining pharmacy viable.
But that comes at a cost. 'Losing four members of staff means the business is much busier dealing with the combined load of two pharmacies,' he says. 'This puts serious strain and stress on our remaining staff.
'Being understaffed means we have to reduce the level of service we offer. It can take two days to prescribe medicines; before it would take a few hours. This causes patients serious stress.'
The situation leaves Kamal in the same dire straits that now afflict community pharmacists across England as they struggle to provide patients with NHS medications the health service often refuses to fund properly.
'My daughters and I are in the shop before it opens at 9am and long after it closes at 6pm,' he says. 'Hopefully, we will be financially viable now. But that very much remains to be proved.'
A spokesperson for the DHSC told Good Health: 'Community pharmacies play a vital role in supporting the NHS and we back them with £2.6 billion a year.'
Source: Read Full Article