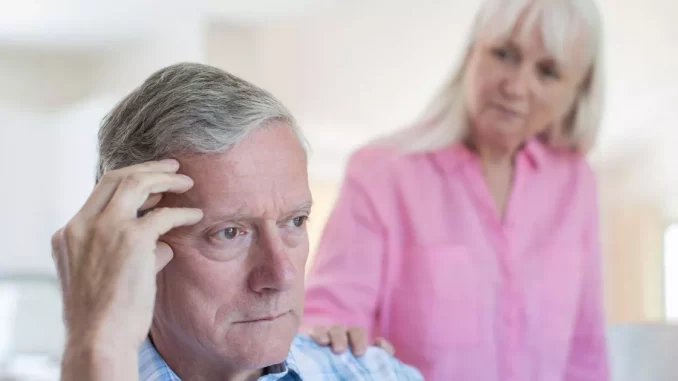 Alzheimer's is an illness that touches many people in all sorts of ways. Whether it be a family member, friend or neighbour – most people know someone who's lived with the diagnosis.
It was recently announced that Ken Livingstone has been diagnosed with the disease, as his family confirmed the former London Mayor had been experiencing symptoms. It's a devastating diagnosis for anyone, but few people realise there are ways you can find out if you're at risk of developing the illness.
An expert said there are also ways you can try and minimise the chances of developing the condition. According to Paula Benedi, founder of health brand Synergised, there are things you can do to reduce the risk.
READ MORE: 'Unexpected' Alzheimer's symptom could be impacting millions of Brits
Keep up to date with all the latest health stories by the Daily Star
Synergised is a platform that provides members with the knowledge and understanding they need to holistically look after their health through nutrition, lifestyle and mindset. When it comes to qualifications, Paula is a certified Integrative Health Practitioner in Holistic Health and also has a Diploma in Naturopathic Medicine/Naturopathy.
She recently told people what can affect Alzheimer's and how things can play a part in the illness progressing. When you think of Alzheimer's, the common thing that comes to mind is memory loss, but it's not the only thing you need to look out for.
According to the expert, things like genetics and hormones can have a big impact on your health. Furthermore, you can have tests done to find out if anything could be affecting yours.
Hormones
Hormones can play a part in causing Alzheimer's – thyroid malfunction can be a precursor, but high cortisol as well as oestrogen dominance causes inflammation, which can then lead to the disease. High levels of blood sugar will also increase your risk.
The expert recommends getting tested. You can do this with at-home tests, like the ones Synergised offers, to ensure everything is balanced.
High levels of copper
This can also play a role in the development of Alzheimer's. It's also something you can test for by doing a hair tissue test. It's very common for those with ADD, ADHD, autism, allergies and mood-based conditions to have high levels of copper.
Genetics
It's no secret that genetics can increase your chance of getting Alzheimer's – we all have the APOE gene, of which there are three types – APOE2, E3 and E4. People with APOE4 have an increased risk of developing the condition.
You can test for which genes you have, and then adjust your diet and lifestyle accordingly to optimise your health and minimise your risk. For example, someone with the APOE4 gene should be very careful with fat (including healthy fats) in the diet as it can increase inflammation, should avoid the keto diet (which is 70-80% fat), and be careful with alcohol as this too can be harmful.
Want all the biggest Lifestyle news straight to your inbox? Sign up for our free Daily Star Hot Topics newsletter
Source: Read Full Article