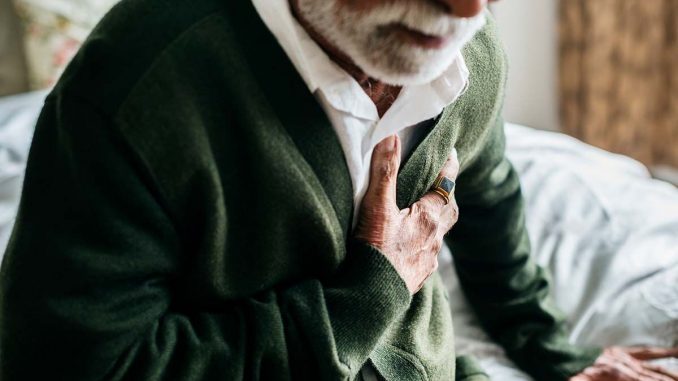 What is cardiovascular disease?
Breakfast is indisputably the most important meal of the day, with the staple dish served across many British households being eggs.
Whether you scramble them or poach them, there seems to be a version of this cost-effective food for everyone.
However, new research, published in the journal BMC Medicine, suggests it might be time to swap your favourite eggs for something crunchier if you want to protect your heart.
The research team found that replacing an egg with a handful of nuts cut the risk of developing cardiovascular disease by up to 17 percent.
What's more, opting for the crunchy foods also reduced the risk of developing diabetes by 18 percent and early death by 15 percent.
Don't miss… 'I'm a doctor – these are foods I would never eat to maintain a healthy heart'
The review suggested swapping eggs for about 25 to 28 grams of nuts to reap these benefits.
However, the researchers did not conclude that eggs should be removed from your diet altogether.
This isn't the first study to raise a warning finger over eggs being bad for your heart, but many experts stress that more evidence is needed to draw any conclusions about their consumption.
In this study, the scientists conducted an investigation into "fashionable" plant-based foods.
Don't miss…
'I'm a doctor – these are foods I would never eat to maintain a healthy heart'[EXCLUSIVE]
Nutritionist shares 5 foods that could prevent heart disease including chocolate[DIET TIPS]
'Easy and accessible' snack could protect your heart as you age, study finds[STUDY]
Support fearless journalism
Read The Daily Express online, advert free
Get super-fast page loading
The results showed no benefit of swapping fish and seafood for plant-based options.
Furthermore, there was also no evidence suggesting that replacing dairy could reduce the risk of cardiovascular disease.
However, swapping it for nuts was linked to a very small reduction in the risk of an early death.
The findings also revealed that people who replaced 50 grams of processed meat – the equivalent of a sausage – with legumes, lentils, chickpeas or beans were found to have a 23 percent lower risk of heart disease.
What's more, the risk fell even lower to 27 percent, if they ate 28 to 50 grams of nuts instead of processed meat.
Dr Sabrina Schlesinger, a co-author of the review, suggested that people re-evaluate their breakfast choices.
Dr Schlesinger told MailOnline: "Many people start the day with an egg or fry-up for breakfast, but the results of this analysis suggest it might be better to replace these foods with plant-based foods.
"There is also evidence that people could benefit from replacing poultry with plant-based foods, although there was little evidence for replacing dairy."
Source: Read Full Article