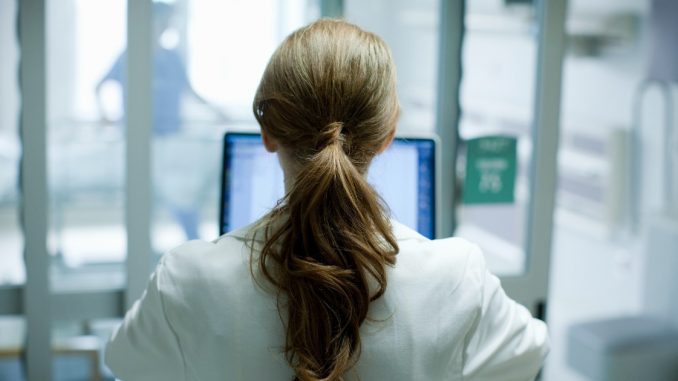 Practice management solutions entrenched in the marketplace do not always meet customer needs, according to the new Midsize/Large Practice Management 2022 report from the KLAS Arch Collaborative.
WHY IT MATTERS
To learn which PM products best deliver on customer expectations, KLAS interviewed more healthcare professionals at more than 300 practices over a 12-month period. 
They rated AdvancedMD, Allscripts, athenahealth, Cerner, CompuGroup Medical US, eClinicalWorks, Epic, Greenway Health, MEDITECH and NextGen Healthcare systems for overall product performance, culture, loyalty, operations, relationship and value.
Historically, KLAS had divided PM data by midsize – 11–75 physicians – and large practices – more than 76 physicians. However, independent practices – clinics not owned by a hospital/health system – and owned practices also have different needs, so KLAS split them out, the research organization said in its report.
For large practices, athenahealth's athenaIDX and Epic, which is also the leading EHR vendor for acute-care hospitals, received the highest overall performance ratings while Cerner and eClinicalWorks fell short of expectations or had reported problems.
Midsize practices are mostly satisfied with athenahealth's athenaCollector, although support was an area of weakness respondents reported, and NextGen Enterprise PM often exceeded expectations.
NextGen also offered independent practices participating in the KLAS survey a consistent product experience, while those using athenaCollector felt the product helped them better understand their revenue cycle operations. CompuGroup Medical US also received higher ratings for overall product quality with these users citing increased usability and transparency in billing operations. 
The large independent practices reported the lowest satisfaction with eClinicalWorks.
For owned practices, Cerner "leaves much to be desired," with nearly two-thirds of respondents having reported stagnant technology and product gaps that require third-party software, according to the report. 
Epic had the highest overall scores across owned practices.
THE LARGER TREND
Even solo practitioners have turned to comprehensive electronic health records systems to improve patient care and run their practice operations more efficiently.
When Dr. Thomas Miller, a family care physician and owner of Family Medicine in Arlington, Texas, was looking for a new EHR when SOAPware went out of business, he wanted to improve his practice's billing processes.
His patients are also much happier because they get more one-on-one time with him and can schedule appointments and complete paperwork online through AdvancedMD's patient portal, he told Healthcare IT News.
"Everything is streamlined, and it requires less manual work, which for a small practice like mine means we save money and time," he said.
Andrea Fox is senior editor of Healthcare IT News.
Email: [email protected]
Healthcare IT News is a HIMSS publication.
Source: Read Full Article