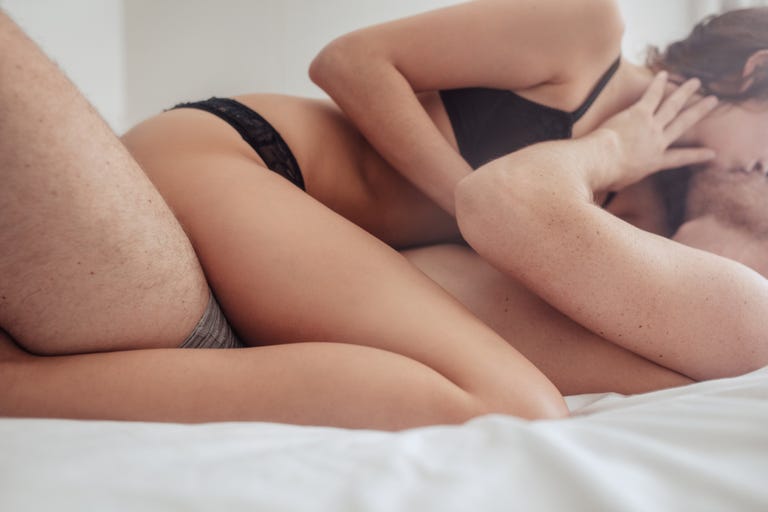 One of the most frustrating afflictions that can befall a man is premature ejaculation. It's embarrassing, it's unexpected, and it turns what is supposed to be one life's greatest joys into one of life's greatest disappointments. No one wants to have to say I'm sorry at any point before, during, or after sex.
But men should know that while yes, PE can be incredibly frustrating, it's also incredibly common. "Premature ejaculation is a problem that affects almost every man at some point in his life," says Thomas J. Walsh, M.D., a urologist at the University of Washington. While you're more likely to experience PE in your twenties and thirties, as many as one out of three men of all ages say they've experienced it at some point in their lives.
Knowing you're not alone can be comforting, but unfortunately it isn't going to change the reality of how PE can affect your agenda in the bedroom. If want to stop jumping the gun in between the sheets, then you're going to need to do something about it. This is far easier said than done.
What is the average time for ejaculation?
In a 2005 study, researchers had 500 heterosexual couples use stopwatches to measure the time between vaginal penetration and male ejaculation over four weeks of sex sessions. The overall median time was 5.4 minutes.
Lots of guys finish earlier than that. The 2014 book The New Naked: The Ultimate Sex Education for Grown-Ups reported that nearly half of guys finish within two minutes, according to the New Republic.
You may be diagnosed with PE if you routinely ejaculate within one minute of penetration, no matter how hard you try to delay it.
One of the reasons PE is so maddening is that it can feel like you have no control over it. The harder you try to prevent it, the worse it seems to get. Yes, you may be able to last a few seconds longer by thinking about your fantasy baseball team as you're going to town, but who wants to be thinking about baseball statistics while they're having sex? Are there any substantive solutions?
Thankfully, the answer is yes. Despite how hopeless your situation may feel, there are indeed plenty of smart, sensible, and healthy ways to curb, if not cure, your premature ejaculation.
1. Work it out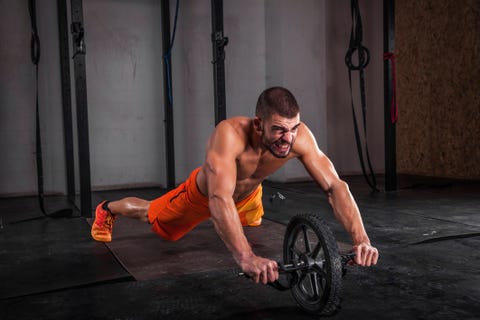 Getty Images
Kegels. Kegels. Kegels.
Or, in other words, work out your pubococcygeal (PC) muscles of the pelvic floor, and work them out good. To understand what these muscles feel like when they're fired up, trying cutting off the flow of urine the next time you're using the bathroom. After you cut it off, let it flow, then cut it off again, then let it flow again.
For help isolating those PC muscles, try standing in front of a mirror and using them to lift your testicles — without the help of your hands. Imagine "lifting your nuts to your guts" or "shortening your penis," Dr. Sandra Hilton, PT, DPT, a doctor physical therapy at Entropy Physiotherapy and Wellness in Chicago, Illinois, previously told Men'sHealth.com.
Once you have a feel for how to expand and contract your PC muscles, tighten and hold for a count of 10, then release. Practice in sets of 10. The beauty of this exercise, which will result in heightened ejaculatory control, is that you can do it practically anywhere.
There's scientific proof that kegels work. As Men's Health UK reported: "A 2005 study found that 75 percent of men improved erectile function after doing kegels. In another study, Italian researchers found that 61 percent of men were cured of premature ejaculation through rehabilitation of the pelvic floor muscles."
2. Limit your thrusting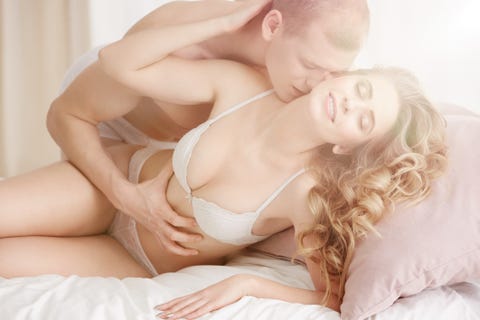 Getty Images
There are plenty of ways to enjoy intercourse without thrusting like a jackrabbit. You can massage the tip of your penis into her clitoral hood. You can focus on the nerve endings in her vaginal entrance instead of seeing how deep you can get. You can press your penis against her G-spot. Sure, throw a little thrusting in there too, but if you feel like you're about to reach the point of no return, there there are ways to slow things down without sacrificing her pleasure.
3. Switch things up
Instead of picking one position and pounding away like the aforementioned jackrabbit, try alternating between a few different configurations during sex, licensed sex psychotherapist Vanessa Marin advised over at Bustle. Negotiating your bodies into new positions will let you press pause on your trip to the finish line.
Marin also recommends experimenting with "tiring or tricky" positions; you may find yourself less likely to come if your brain is focused on balance or precision.
Need some inspiration? Check out our list of the 45 best sex positions every couple should try. You might want to skip doggy style, which makes it easy to go fast and deep — a climactic combination. Consider having your partner go on top, where she can take the reins on rhythm and depth.
4. Edging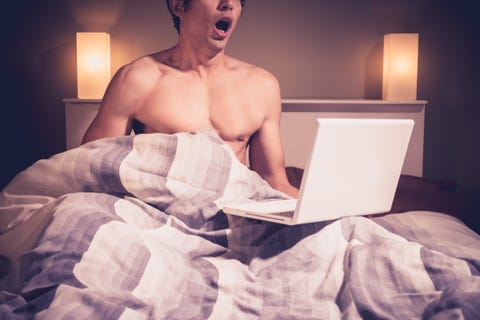 Getty Images
Delaying your orgasm while masturbating can be one of the most effective ways to train yourself to last longer during intercourse. This is also known as edging, and according to Dr. Walsh it's one of the most techniques for avoiding premature ejaculation. Basically, you bring yourself right to the edge of orgasm before stopping all sexual or masturbatory activity until you have your excitement under control.
Practicing this technique can help you teach your brain and body to better control your orgasm response, says sex therapist Emily Morse, Ph.D. Just be sure to use a lot of lotion or lube while you practice edging to avoid chafing, she adds.
Speaking of masturbation, rubbing one out an hour or two before sex may help you delay ejaculation, according to the Mayo Clinic.
5. The Squeeze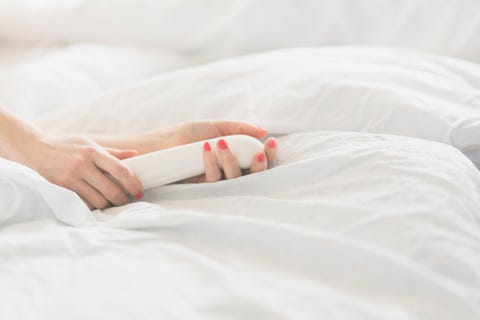 Getty Images
If you can feel your orgasm coming on, stop and squeeze right below the head of your penis. Apply firm pressure with your thumb and forefinger and focus the pressure on the urethra, or the tube running along the underside of the penis, advises Ian Kerner, Ph.D., a sex therapist and author of She Comes First.
The squeeze technique can help you last longer in bed by pushing blood out of the penis and momentarily decreasing sexual tension, which represses the ejaculatory response, Kerner says.
"This is another type of biofeedback, similar to edging." says Dr. Walsh.
6. Ladies first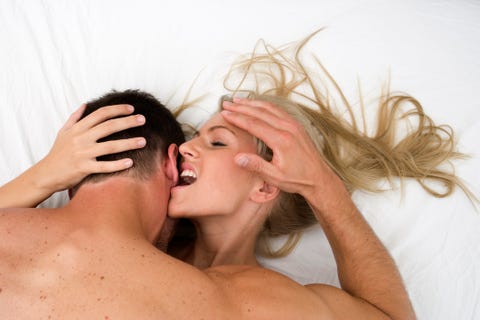 Getty Images
Many women require clitoral stimulation to have an orgasm in the first place, so while you're trying to keep your own orgasm at bay, get to work and help her find her own bliss. Whether you use your mouth, your fingers, or a toy—hey, we recommend all three!—knowing she's enjoyed an orgasm may relieve some of the pressure you're feeling to last longer in bed, Kerner says.
7. Condom control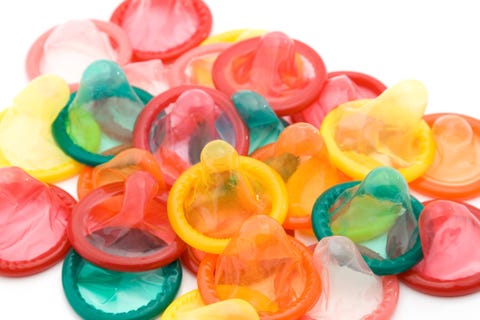 Getty Images
If you struggle with premature ejaculation, condoms can be your best friend. (Also, you should be using them anyway, bro.) Most major condom manufacturers make extra-thick rubbers that act like a slip-on desensitizer for your member during sex, Morse says, and these can help you avoid premature ejaculation. Try Trojan's Pleasures Extended, which comes with a numbing agent to help prolong pleasure for you the both of you.
Trojan Pleasures Extended
8. Pills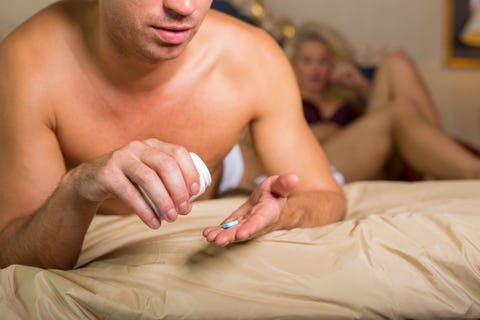 Getty Images
In Europe, there are many legal drugs that purportedly help you last longer in bed, Dr. Walsh says. The problem: The Food and Drug Administration (FDA) hasn't approved those drugs to treat PE in the U.S. Why?
"Even though trials show these drugs genuinely benefitted men with premature ejaculation, the FDA sets a very high bar for drugs used to treat non-life threatening conditions," Dr. Walsh explains.
There's also evidence to suggest that some antidepressants can help delay orgasm—Paxil, or paroxetine, has proven to be particularly effective—but they could lead to mood changes or other side effects and shouldn't be used unless prescribed by a doctor, says Dr. Walsh. So at the end of the day, these should be considered a last resort.
9. Anesthetic wipes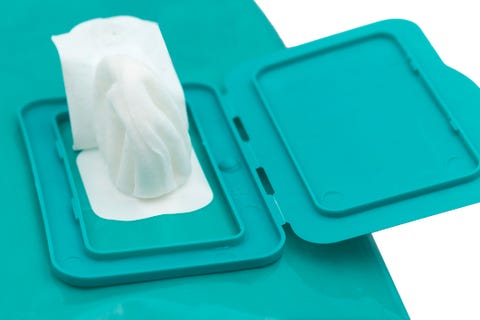 Getty Images
In 2017, a small study found that applying wipes covered in a small amount of benzocaine, a mild anesthetic, can reduce the effects of premature ejaculation. The problem? The wipes could have the unintended effect of numbing your partner's vagina, says NYC-based urologist Dr. David Samadi. So maybe don't break out the baby wipes just yet.
10. Tech support
A new FDA-cleared program called Prolong purportedly helps train you to delay ejaculation by jerking off with a special device. For $299, you get a vibrating masturbation gadget, a guidebook, and some lube.
"Over your six-week training program, the studs and vibrations combine to fine tune that over-sensitive sweet spot under the head of your penis just enough to hand you the reigns to your climax," its website — a sexual health platform called Smiling Dick — states.
Don't want to spend $299, but still want to treat your PE? There's an app for that.
Check out the Premature Ejaculation App — or Pea, for short. Billed as a "virtual sex therapist," the app guides you through a three-step masturbation training program to help treat your PE, and lets you track your improvement over time.
11. Ask an expert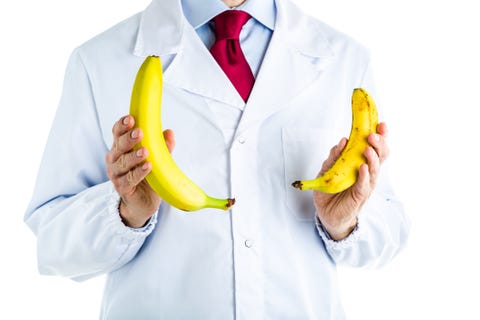 Getty Images
If you feel like you've tried everything to have better sex without success, it may be time to discuss your problem with a doctor, Dr. Walsh says. "A lot of the treatments we've already discussed—edging and biofeedback—are pretty challenging techniques that a specialist can help you use effectively."
He recommends asking your doctor for a referral to a urologist, who can either treat you himself or refer you to the right person for your problem.
"He or she will help you approach this practically and pragmatically," Dr. Walsh says, adding, "It's not about getting in touch with your inner self. It's about learning the physical or mental mechanisms that can help you avoid premature ejaculation."
Source: Read Full Article