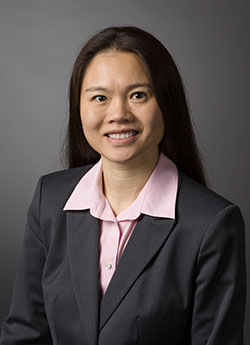 Xiuli Liu, MD, PhD, a professor of pathology & immunology at Washington University School of Medicine in St. Louis, has been elected president of the Chinese American Pathologists Association. Her term lasts one year.
Liu earned her medical degree in China before coming to the U.S. to complete her doctoral degree in toxicology, and a residency and fellowship in pathology. She is also chief of the liver/gastrointestinal section and director of the gastrointestinal pathology fellowship program. Her clinical and research interests include gastrointestinal inflammatory diseases, fatty liver disease, liver transplant pathology, and gastrointestinal, liver and pancreatic cancers.
The Chinese American Pathologists Association has more than 830 members in the U.S. and Canada. Most members are actively practicing pathologists, and many work in academic pathology departments. The association's mission is to provide educational opportunities, improve professional skills and enhance communication among Chinese American pathologists, and to promote collaboration with other pathology organizations to achieve excellence in pathology practice and education.
Source: Read Full Article