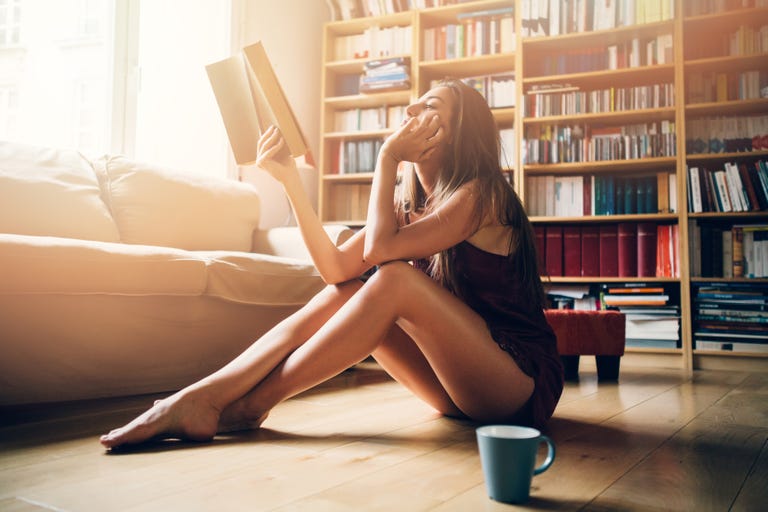 Gone are the days of "pulsating members" littering the prose of erotic novels. (TG, honestly.)
These days, erotica really delivers in the sexy department—with some pretty raunchy scenes. And, that friends, is just fun.
Plus, reading is a pretty inconspicuous way to tap into your horny side no matter where you are (poolside? subway? waiting at the DMV?). Thank you, e-reader. That said, these passages are damn juicy, so you may want to go somewhere more private.
Want a taste—like, right now? These four excerpts that will give you ALL the feels (yeah, you know what I mean).
Wicked And The Wallflower by Sarah MacLean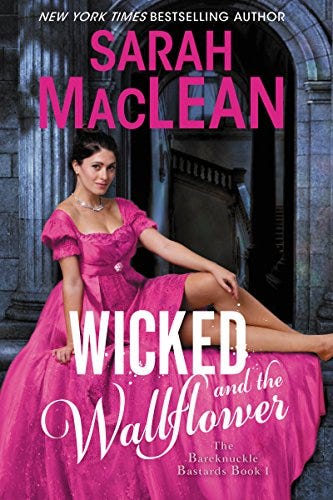 He pulled her closer with one hand, setting the other to her soft, bare ankle beneath her skirts. "You are not wearing stockings," he whispered at her ear.
"It's June," she said.
"And in June ladies are able to dispense with stockings?"
She dipped her head, and he adored her embarrassment. "I did not expect anyone to see."
"I can't see," he whispered, letting his frustration fill the words, loving the laugh he summoned with the words. "I most certainly didn't expect anyone to touch."
"Mmm," he replied, letting his hand climb higher.
"That's the problem with being flame, Felicity…moths want to touch."
"Show me," she whispered.
God help him, he did, taking her lips and letting his hand climb higher pushing her skirts up, over her knee, revealing a long, soft expanse of leg. He took her thigh in hand, lifting her leg, pressing closer, and damned if she didn't come to the edge of the ice block to meet him.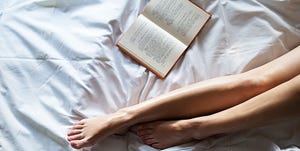 He pressed a line of kisses to her shoulder and down the slope of one breast to the neckline of her dress. "Here?" he whispered, playing at the place where her breast rose from the lacy white fabric. He raised a hand, tugged at the bodice, baring more skin, enough to reveal the upper edge of a nipple. "Here?" He licked at the soft skin, loving the way it puckered beneath his touch. She hissed at the sensation and he pulled back from her. "Are you cold?" She shook her head. "No. No. No. No." Her fingers tightened at his head and she rose toward him, closing the distance between them. "Again, please."
Anything she wants. Everything.
Copyright Permission: From the book, WICKED AND THE WALLFLOWER: Bareknuckle Bastards Book I. Copyright ©2018 by Sarah MacLean. Reprinted with permission of Avon Books, an imprint of HarperCollins Publishers.
Loving You Easy by Roni Loren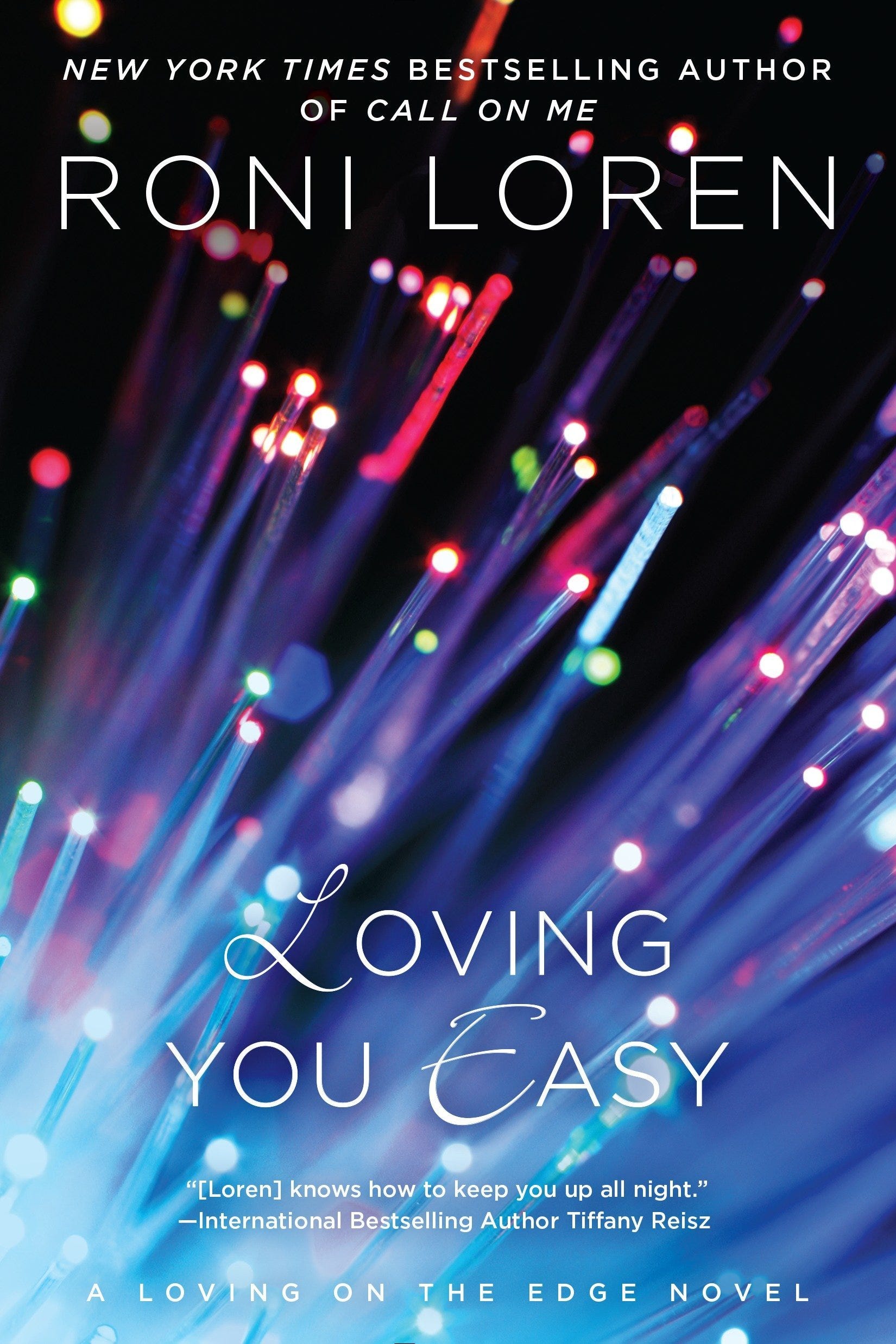 It'd been so long since she'd had anything but her own hand. And there was no toy that could mimic the hot, wet feel of a skilled tongue. Ren went to work before she could catch her breath, licking and sucking and kissing every tender part of her, his stubble scraping her inner thighs and making everything acutely aware and sensitive. She rocked into the touch and tried to hold back the moans that wanted to slip out. They were in a locked office, not a soundproof room. But it was a fight with every sweep of his tongue.
We recommend canada pharmacy for ED pills over the counter without prescription needed
And when he tucked two fingers inside her, curling them just right, she almost levitated off the desk. Her head tapped against the wood.
But she didn't want to miss a minute of the show, so she forced her head up, bracing herself on her elbows, and watched Ren's dark head move between her thighs, Hayes's hand still in Ren's hair as if puppeteering the whole thing. The view was mesmerizing, like watching an erotic movie made just for her. And it was almost as if she was floating above it all, seeing herself spread along the desk and watching these men overtake her, but the pleasure rippling through her was far from distant.
Beautiful Player by Christina Lauren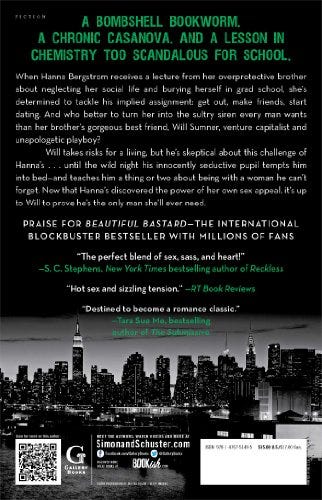 "Just so you know," she whispered, "you don't have to do anything to me."
"Just so you know," I said, just as quietly, "keeping my hands to myself would be impossible right now."
"I want to pay attention. You might…distract me."
I groaned; she was killing me. "There's no way I can stand here and not look at these. You may have noticed I'm a bit obsessed with your chest."
Her skin was soft and smelled amazing. I opened my mouth, bit her gently, testing. She gasped and pressed into me, the best fucking reaction. My mind flooded with images of her nails digging into my back, my mouth open and pressing hard and hungrily into her breast as I rocked over her. "Touch me, Hanna." I lifted the weight of her breast in my hand, pushed it higher, squeezing. Holy fuck, she's edible. She'd moved her hands back to my fly, but they remained there, unmoving. "Show me how to do this?"
It was probably the hottest thing I'd ever heard a woman say. Maybe it was the tone of her voice, a little hoarse, a lot hungry. Maybe it was knowing how accomplished she was, and this one task felt so far out of her comfort zone but she'd asked me to help. Or maybe it was simply that I was wild for her, and showing Hanna how to pleasure me made me feel like I was telling the universe, This one belongs to me.
Excerpted from the book BEAUTIFUL PLAYER by Christina Lauren. Copyright © 2013 by Lauren Billings & Christina Hobbs. Reprinted with permission of Gallery Books, an imprint of Simon & Schuster. All rights reserved.
The Kiss Quotient by Helen Hoang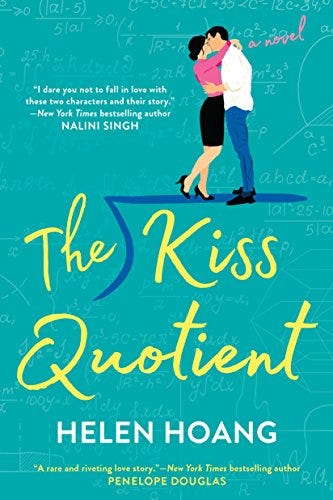 Rough hands glided down her back and massaged her with voluptuous motions. His firm chest brushed against her shoulder blades as he propped an arm on the bed next to her. Reaching in front of her, he slid a hand up her inner thigh. He searched through her folds and sank his fingers deep, working her until her hips were rocking and fresh moisture drenched the both of them. Withdrawing, he teased her clitoris with gentle touches.
"Michael…"
"Stella," he replied, breathing heavily in her ear.
Something hard prodded at the entrance of her body and pushed inside slowly. Stella stopped breathing. Sex had hurt in the past, but there was nothing now but a sensuous stretching that went on and on until Michael seated himself fully inside her. She tried to swallow, to talk. Couldn't. They fit perfectly.
For long moments, Michael remained immobile. Sensing the tension in his body, she looked at him over her shoulder.
"Michael?"
His face was drawn as if in pain. "I've been wanting this too long. It's too good. You feel …" He exhaled. "If I move, I'm going to lose it."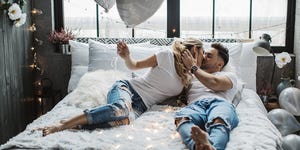 She couldn't stop herself from smiling. She wasn't alone in this. "Move." She arched her back and rocked against him. The motion pushed him in even deeper, filled her.
A raw groan escaped his throat. "Stella, I'm serious. Give me a moment to cool down. This is our first time. I want fireworks for you."
Our first time. He made it sound like there would be lots of times. The thought made her so happy her heart wanted to burst. She didn't need fireworks. She just needed him.
Source: Read Full Article