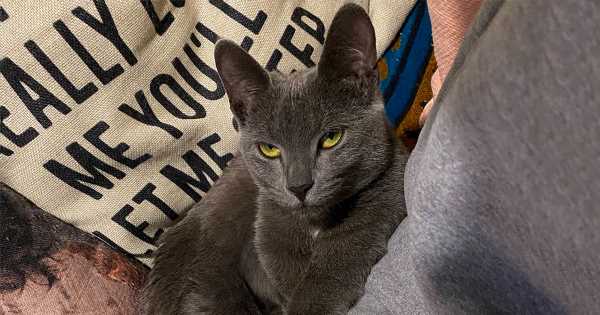 Precious Pippa is the sweetest cat you'll ever meet! She will certainly charm you with her beautiful yellow-green eyes and affectionate personality. She loves attention, snacks and cuddling with you on the couch.
Pippa is easygoing, friendly, smart and playful! She thrives on affection and is the definition of a lap cat. She is quite talkative and likes to meow while you pet and talk to her. Pippa loves to greet you every morning by rolling around on the floor asking for pets, and she can't wait to snuggle close to you for as long as possible. If you're looking for a constant companion by your side, Pippa is the one for you!
Pippa enjoys playing with catnip-filled toys or any type of small balls thrown around for her. She also loves spending time watching birds out the window. Most of all, Pippa needs lots of love and attention from her people and will meow if left out of the room you're in—she wants to be where the action is!
Pippa may do well in a home with another friendly and calm cat, so long as they are introduced slowly. She would even do well as the only pet in the home if she gets a lot of affection and cuddles from her people. She may get attached to one person more than others, depending on who will let her sleep on their lap the most!
If Pippa sounds like the perfect lap cat, check out her profile to complete an application!

Source: Read Full Article