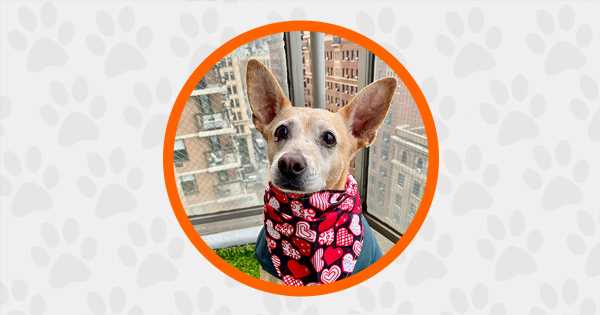 Hey there, new pet parent! 
I'm Putnam, and to fill you in on a little secret, I've been waiting for this day to happen for quite a while. So, you can only imagine how excited I am to meet you! As they say, strangers are just friends you haven't met yet, so let's get acquainted—after all, we're going to be spending lots of time together! 
I'm an old soul and my friends at the Adoption Center have equated my gentle, calm energy to activities like sipping on a warm cup of tea on a hot day, reading a great book with your favorite candle lit or working on a jigsaw puzzle. So if these things appeal to you, we're sure to have the best time together! 
My love language is quality time. I'm just a boy who likes to hang with his people—especially if it includes napping under blankets. My foster describes me as "an excellent housedog who never jumps on furniture or people and gets along with everyone he meets." Not to brag, but I'm pretty pawfect! Did I mention I'm housetrained? Like I said, pawfect. 
I'm working on liking alone time—what can I say, I love my people—so I just ask that you don't leave me alone for the first 24-48 hours together or for long periods of time during our first few weeks. With your help, I just know I can build my confidence up!
You know lots about me now, but I have a question for you. Do you have other dogs? I play well with most other dogs and could live well with one! The lovely people at the Adoption Center will give you tips on making introductions. But if you're solo, even better—we could be an unbeatable duo together.  
I can't wait to find out more about my new bestie! I'm SO grateful you're making my dreams of being adopted come true. So, let's make it official! Check out my profile and click the "Adopt Me" button to complete an application.
See you soon! 
Love,
Putnam

Source: Read Full Article