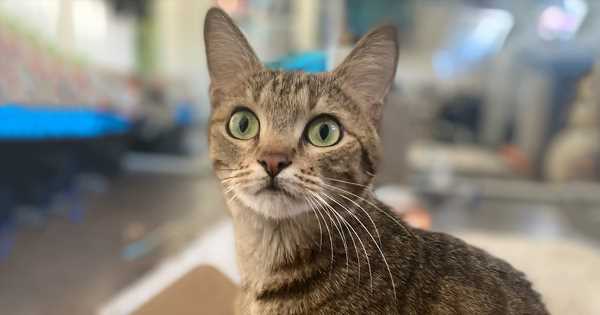 Estrella has made the stars align to find you! Estrella is a very social and cute-as-a-button gal! She enjoys meeting new people and does well around everyone, including young children if they are gentle and loving with her.
Estrella is a vocal kitty who loves expressing herself through her meows! She is very curious and would do best in a home with lots of areas to explore. She especially enjoys perching by windows to watch the world go by. Estrella can also be very playful and loves chasing and pouncing on her wand toys!
Estrella does not enjoy the company of other animals and should be the only pet in the home. She much prefers to be the queen of the castle. She is very content spending her time exploring, playing or just hanging out with her humans!
If Estrella is the superstar kitty for you, and you live in the Los Angeles area, please check out her profile to complete an application!

Source: Read Full Article