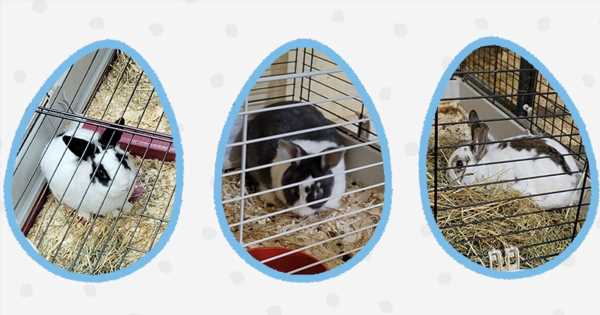 We have three cute-as-a-button rabbits who are ready to bounce into your life! Last October, these rabbits were rescued alongside nearly 300 other neglected animals from a hoarding situation in Suffolk County, New York. 
We helped transport these animals to local shelters and rescue groups, such as the Compassionate Animal Rescue Efforts of Dutchess County (CARE of DC), a rescue in Wappingers Falls, New York. They took in twenty rabbits from this case, giving them the love and affection that they had been missing for so long. Many of the bunnies have already been adopted into loving homes, and we need your help in making sure these last three hop into homes of their own! 
If you are located in upstate New York, and would like to adopt one of these adorable fluffs, we encourage you to visit CARE of DC's website to submit an application for rabbit adoption!
Source: Read Full Article