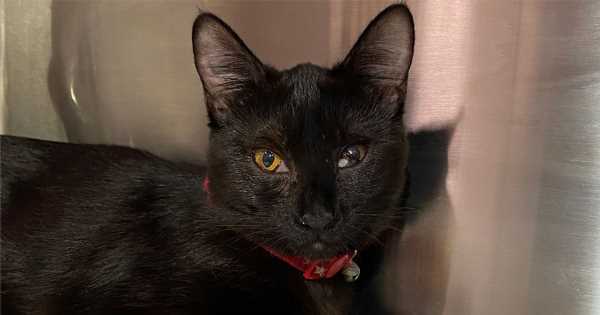 Sweetie Pie is an adorable cat in the Los Angeles-area who lives up to her name! This kitty is playful, friendly and has a whole lot of love to give. More than anything, Sweetie Pie loves to play and always gets the zoomies during playtime! She enjoys all types of cat toys, but will also turn anything into a toy, such as hair ties that she bats around the house. Sweetie Pie also LOVES all types of cat treats!
When meeting new people, Sweetie Pie can be cautious, but becomes very social once she is comfortable in her surroundings. After she gets to know you, she'll quickly decide that you're her new best friend and will ask for lots of pets and cuddles! When you lay down by her side, she likes to lick your nose and rub all over you.
Sweetie Pie is also very social with other animals. She enjoys playing and being groomed by her foster family's adult cats. She has also shown interest in dogs but has not had any direct experience with them. 
Sweetie Pie experiences signs of a chronic upper respiratory infection, which is similar to the common cold in humans. She often has mild eye discharge, and her eyes look a little different due to exposed third eyelids. Her left eye is also slightly cloudy due to corneal scarring. We do not believe this condition to be painful and is likely the result of recurring infections she experienced as a kitten. To care for her, Sweetie Pie may occasionally require eye medication—she accepts her treatments well and without complaint! Our Adoption Team would be happy to share more information about her medical history and any future care. 
Sweetie Pie would love to be adopted into a home with another friendly, playful cat, and a family who can give her lots of cuddles! If you think she's the perfect match for your Los Angeles-area home, please visit her profile to complete an application!

Source: Read Full Article