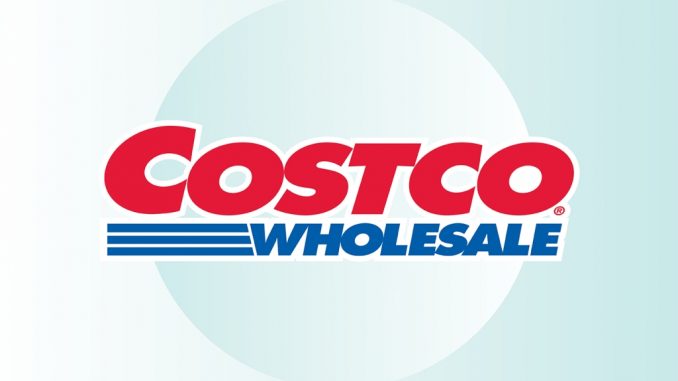 If you purchase an independently reviewed product or service through a link on our website, SheKnows may receive an affiliate commission.
If you're anything like us, then your social media ads look something like this: expensive pan, expensive pan, expensive knife, expensive pan. In the meantime, your kitchen cupboards look a little more like this: warped pan, scratched pan, dull knife, pan you think you stole from your parents' house like 10 years ago but you're not really sure because it's basically unusable at this point anyway. So why not upgrade? The truth is that a lot of the nicer ceramic and non-stick pans out there come with a hefty price tag — we're talking $100 or more for a single pan. So when we saw that Costco was selling an "all-purpose" ceramic non-stick pan from Tramontina that reminded us of those pricier brands for a fraction of the cost, we knew we had to spread the word.
A post shared by Hi, I'm Nadia | Welcome 🤗 (@costcoshares)
The All-in-One Plus pan from Tramontina is a five-piece set that features a ceramic non-stick pan with a lid, which comes with a steamer insert, a multi-purpose bamboo utensil, and a bamboo trivet. The pan has a generous 5-quart size, making it perect for one-skillet and one-pan meals, and it's oven safe up to 450°. Oh, and the handle of the lid doubles as a spoon rest. But best of all is the price. This all-in-one ceramic non-stick pan costs just $49.99 for Costco members (sign up for a membership to take advantage of this deal in store, as it's not available online).
What if you're not a Costco member? We did find a similar item on Amazon, Goodful All-in-One Pan. It's non-stick, with a multilayer coating that is free of "PFOA, lead, cadmium, toxic metals, or nanoparticles." It's also a multi-use lidded pan that comes with a beechwood spoon, and has pretty good reviews, with 4.6 out of 5 stars from 506 ratings on Amazon.
Courtesy of Goodful.
Then there's the Sliq Ceramic Saute Pan. This slightly smaller vessel comes in at 4 quarts volume and 11 inches wide. It's non-stick, and comes with an insert that can act both as a steamer or as a pasta strainer. It also comes in four cute colors that can help you up the whimsy factor in your kitchen.
Courtesy of Sliq.
Whether you've been lusting after the Caraway pans or the Our Place Always Pan, just know that there are similar options within your budget.
Before you go, check out these chic cookware brands that give Le Creuset a run for its money:
Watch: How to Clean a Cast Iron Skillet
Source: Read Full Article