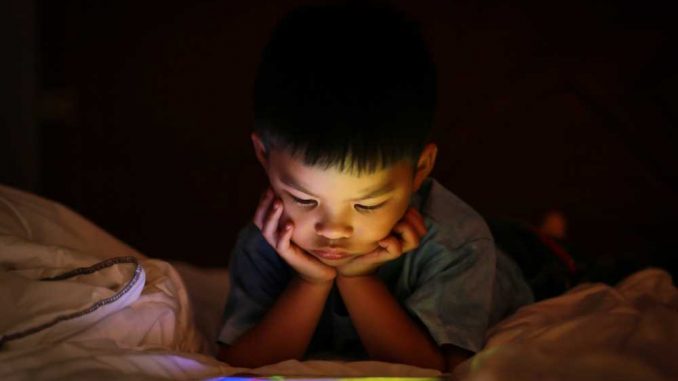 The ongoing coronavirus disease 2019 (COVID-19) pandemic, caused by severe acute respiratory syndrome coronavirus-2 (SARS-CoV-2), has significantly impacted the daily life of children. As a result, the majority of governments across the world implemented nationwide travel and social COVID-19 restrictions to prevent the further spread of the disease. Unfortunately, this has resulted in increased sedentary behavior among children.
Study: Changes in Children's Recreational Screen Time During the COVID-19 Pandemic. Image Credit: vinnstock / Shutterstock
Background
A meta-analysis based on 29,017 children revealed that daily screen time increased from 1.4 hours (pre-pandemic) to 2.7 hours during the pandemic. As schools were closed, children were provided with online education, which could be the reason for the increase in screen time. However, it is vital to understand whether screen time remained the same after the pandemic restrictions were changed.
A recent JAMA Pediatrics study investigated children's screen time during three waves of the COVID-19 pandemic and compared them with pre-pandemic screen time. This study evaluated whether the increase in screen time was more than age-expected changes.
About the Study
The participants of the current study were recruited from All Our Families, which is an ongoing pregnancy cohort that consists of mothers and children from Calgary, Alberta, Canada. Relevant data from three COVID-19 waves, which occurred in the spring of 2020 (COVID-1), winter of 2021 (COVID-2), and fall of 2021 (COVID-3), were obtained.
Children's screen time was defined as the amount of time spent on a tablet, smartphone, gaming, or computer device for fun and nothing related to school work. Screen time was reported in hours per weekday and weekend day. During COVID-1, schools were mostly closed but open in the subsequent waves. Multilevel modeling was performed using data from three waves via MPlus.
Study Findings
A total of 2123 mothers whose average age during pregnancy was 30.8 years and 1288 children were included in this study. The mean age of the children during the pre-pandemic period and during COVID-1, COVID-2, and COVID-3 waves was 7.9 years, 9.7 years, 10.4 years, and 11.1 years, respectively.
Compared to the pre-pandemic timeline, the screen time on weekdays during the COVID-1 wave was 1.35 hours more daily. However, in the COVID-2 wave, mothers and children reported fewer hours of daily screen time compared to COVID-1. Although no difference in mean screen time was found between the COVID-2 and COVID-3 waves, they were individually higher compared to pre-pandemic estimates.
During the weekends, an increased mean daily screen time was observed, which remained almost the same across waves. Compared to weekdays, weekend screen times were found to be almost similar in both the pre-pandemic period and the COVID-1 wave.
These findings highlight that the largest increase in children's recreational screen time occurred during the pandemic on weekdays. A significant increase in children's screen time manifested when schools were closed due to the pandemic, which was more significant than expected for age-related growth. Once in-person school resumed, weekday screen time decreased; however, it remained higher compared to pre-pandemic estimates and age-related expectations.
Conclusions
The current study has several limitations that include the screen time measurement method, i.e., self-reported data. In addition, several important factors, such as the type of screen used (e.g., gaming or smartphone), the extent of connecting with others, and the content of the screen time, were excluded from this study. Future research should include these factors to assess children's screen time changes during the pandemic. Despite the limitations, an increase in children's screen time was found post-pandemic when compared to pre-pandemic screen time estimates.
Journal reference:
Plamondon, A. et al. (2023) Changes in Children's Recreational Screen Time During the COVID-19 Pandemic. JAMA Pediatrics. doi:10.1001/jamapediatrics.2023.0393, https://jamanetwork.com/journals/jamapediatrics/fullarticle/2803664
Posted in: Child Health News | Medical Research News | Medical Condition News | Disease/Infection News
Tags: Children, Coronavirus, Coronavirus Disease COVID-19, Education, Pandemic, Pediatrics, Pregnancy, Research, Respiratory, SARS, SARS-CoV-2, Severe Acute Respiratory, Severe Acute Respiratory Syndrome, Syndrome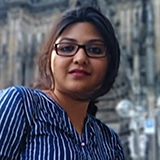 Written by
Dr. Priyom Bose
Priyom holds a Ph.D. in Plant Biology and Biotechnology from the University of Madras, India. She is an active researcher and an experienced science writer. Priyom has also co-authored several original research articles that have been published in reputed peer-reviewed journals. She is also an avid reader and an amateur photographer.
Source: Read Full Article